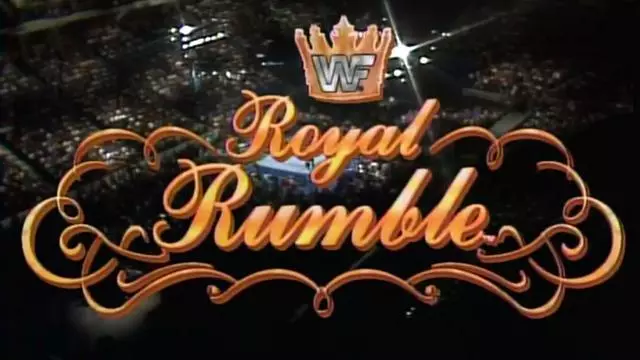 WWF Royal Rumble 1988 was a Special Event produced by World Wrestling Entertainment, which took place on January 24, 1988, at the Copps Coliseum in Hamilton, Ontario.
It's the inaugural edition of the Royal Rumble event series.
This event is listed as a Pay-Per-View on WWE Network.
The event had an attendance of 18,000 fans. The main event of the show was The Islanders (Haku and Tama) vs. The Young Stallions (Paul Roma and Jim Powers).
Below you can find the full match card and results of WWF Royal Rumble 1988, and more information about the event.
Event Info
WWF Royal Rumble 1988 Results
Ricky Steamboat defeats Rick Rude via DQ

WWF Women's Tag Team Championship 2 out of 3 Falls Match

The Jumping Bomb Angels (Noriyo Tateno & Itsuki Yamazaki) defeat The Glamour Girls (Judy Martin & Leilani Kai) (c) to win the titles

20-men Royal Rumble Match

Winner: Jim Duggan
Final Four: Jim Duggan, One Man Gang, Dino Bravo, Don Muraco.
Participants: Bret Hart, Tito Santana, Butch Reed, Jim Neidhart, Jake Roberts, Harley Race, Jim Brunzell, Sam Houston, Danny Davis, Boris Zhukov, Don Muraco, Nikolai Volkoff, Ron Bass, B. Brian Blair, Hillbilly Jim, Dino Bravo, Ultimate Warrior, One Man Gang, Junkyard Dog

2 out of 3 Falls Match

The Islanders (Haku & Tama) defeat The Young Stallions (Paul Roma & Jim Powers)