#1

OFFLINE
Posted 20 January 2012 - 01:15 PM
.
An Eclipse Logo, that is also good for Edge: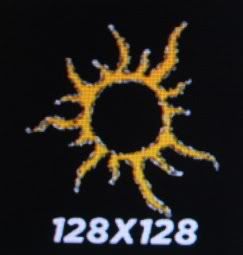 .
---
#2

OFFLINE
Posted 21 January 2012 - 09:58 PM
Hmmm this design is already in. You just paint it right?
---
#3

OFFLINE
Posted 22 January 2012 - 05:37 AM
.

Mostly, then I do an overlay.
Still not created Eclipse, which is weird since he is usually the 2nd character I do, since he's a variation of my personal one.
My Sister-in-Law gave me the nickname and the character just came about from a former one I used to make called Chameleon.
.
---
---
1 user(s) are reading this topic
0 members, 1 guests, 0 anonymous users