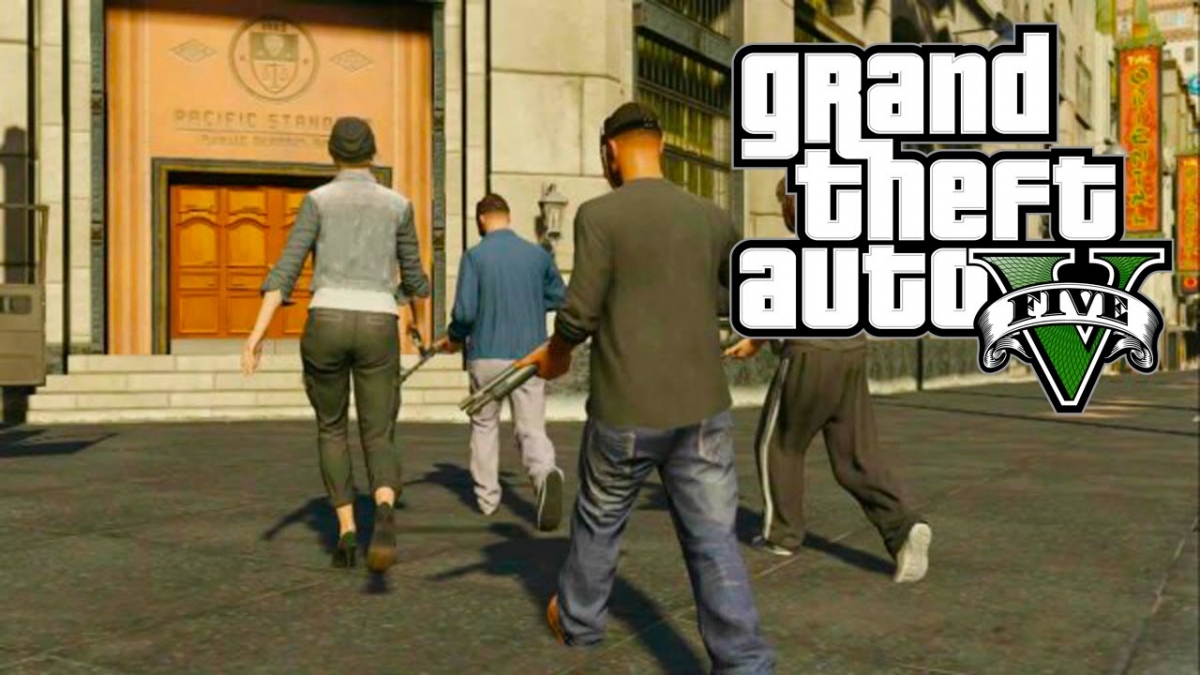 Rockstar is yet to make any official announcement regarding the long awaited Heist DLC for GTA Online, while discerning gamers and tipsters are debating if GTA 5 would die out or an imminent release of Heist DLC or Casino DLC would help sustain the game for much longer periods.
One such renowned YouTube tipster, DomisLive (aka Dom), shares some insights into the possible release window for Heist or Casino DLC and its impact on the longevity of GTA 5 in the video game industry.
Is GTA 5 Dying Out Any Time Soon or Has the Game Actually Slowed Down
Contrary to the widespread belief that GTA 5 seems to be dying out, Dom clarifies in his latest YouTube video that GTA 5 has obviously slowed down due to the lack of replay value in the game, especially once the story missions and Rockstar verified jobs are completed in GTA Online.
Moreover, given the fact that GTA 5 has been out in the market for more than a year and unless fresh gameplay elements such as Heist or Casino DLC are introduced in the game, gamers will experience further slowdowns as they are forced to keep repeating the same chores of game life such as killing, looting or digging out inherent glitches for some momentary fun.
The addition of some sort of Sports and Outdoor Activities pack could boost the replay value of the game by providing gamers an all new experience of building a sports career within GTA 5.
For instance, players would cherish the idea of playing volleyball, basketball, football or lawn tennis and the inclusion of championship tournaments for each of these activities could further bolster gamers' interest in GTA 5.
Will Heist or Casino DLC Release Help Preserve the Longevity of GTA 5
In related news, the tipster answers another big question pertaining to whether the release of Heist or Casino DLC is important for preserving the longevity of GTA 5.
Contrary to the widespread anticipation of an imminent Heist or Casino DLC release, Dom emphasises that even a small DLC with the introduction of a few brand new cars and a bunch of new apartments for purchase could keep the interest alive among the gamers in GTA 5.
Highlighting the positives, the tipster asserts that since Rockstar has been constantly offering free DLCs in GTA 5, it would leave very little scope for gamers to complain about the game.
Unlike Call of Duty, wherein gamers are expected to purchase each DLC for a pre-fixed price regardless of whether it is worthy or not, Rockstar has provided the opportunity to try out everything for free while spending real-life money for shark cards only when in dire need for big in-game money for purchasing expensive cars or apartments.
On the flip side, the Flight School DLC missed out on a few key gameplay elements which were revealed in the official trailer such as the Hydra Jet plane and the dog-tags. It seems some of this stuff was overlooked by Rockstar and that has left avid GTA 5 gamers quite disappointed.
Given the positives, it is unlikely that GTA 5 would die out anytime soon. The tipster concludes that Rockstar is likely to unleash the Heist or Casino DLC in the upcoming 1.17 update for GTA Online, though we might see a few smaller updates with new custom weapons, cars and mansions ahead of the Heist release.