Hello Guys,
I just wanted to inform you that I`ve created Leon now and uploaded him.
So anyone who is intrested can download him. I'll post a "Anouncement-Video" on my Youtube Channel later, but I wanted to post it here first.
Also I just wanted to say, that I struggled with thes new Creator System, since the last game I owned was WWE'13, and I just mean the Ingame analogstick thingys.
Creating the Textures from scratch and using artwork in Photoshop is not a deal since im used to that stuff.
Also because of the Customlogo-feature, I finally was able to "realize" the Tatoos after all the years.
Overview Pic: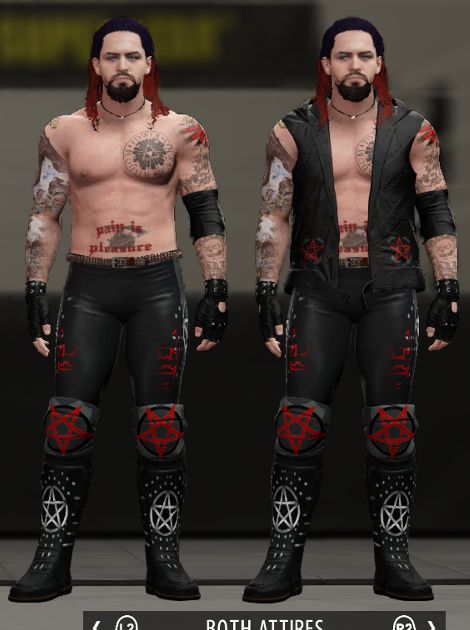 CloseUp Pics:
2nd Attire:
Tags:
caws.ws
smackdownhotel
youtube
Leon Blackgrave
Bumps