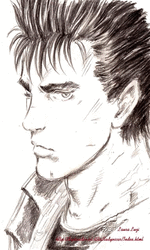 Three Scary Deep Web Stories That Happened
Started by
RKHT8709
,
Jun 27 2018 01:43 PM
#1

OFFLINE
Posted 27 June 2018 - 01:43 PM
3 Scary Deep Web Stories That Actually Happened



Published on September 3, 2016

Credits: Chills
---
#2

OFFLINE
Posted 27 June 2018 - 07:35 PM
I've heard about the Deep Web from a lot of videos, and I see it as a no place for fun. I still can't believe, that are so cold blooded people going there, and asking to torture, rape or eat other people. Seriously, it is disguisting. But we learn that our society is not what we imagine, and the real truth is one deeper and scary! Great video bro, thank you for sharing it with us!
---
---
1 user(s) are reading this topic
0 members, 1 guests, 0 anonymous users