Welcome to TheSmackDownHotel.com Forum
STOP! You are not currently registered at TheSmackDownHotel! Become a member FOR FREE to gain complete and exclusive access to all our features. Benefits include:
Your own personal account with a unique username, which you can edit and accessorize with avatars, signatures, profile banners and an About Me page.
Create topics and contribute freely to the forum by posting and participating in discussions and competitions.
Be the first to be informed and to comment about the latest on wrestling and WWE Games and share your creations with the community.
Get your own Private Messenger, manage your profile, and much much more!
Registration is FREE and only takes a moment to complete!
Login to Account
Create an Account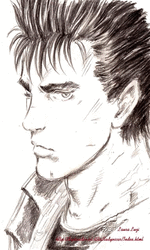 WWE SmackDown! vs. RAW Retrospective
Started by
RKHT8709
,
Jun 17 2019 10:19 PM
#1

OFFLINE
Posted 17 June 2019 - 10:19 PM
'WWE SmackDown! vs. RAW' RETROSPECTIVE - Triangle X Squared O.



Published on June 16, 2019

Credits: 616Entertainment
---
#2

OFFLINE
Posted 18 June 2019 - 08:50 AM
Nice video, thanks for sharing!
---
#3

OFFLINE
Posted 18 June 2019 - 10:14 PM
Nice video, thanks for sharing!
Thanks! I had a lot of great memories playing this game way back in the earlier days and it's still one of my favorites. It's a reminder how epic these games were with that arcade feel and it didn't take itself too seriously. Plus the gameplay delivered a solid foundation. There is a lot of fun to be had playing a lot of these older games. My friends and I would create ourselves and play each other and add all the wild mutations and wacky characters from animes, television shows, and whatever else you can imagine. Even people from our old high school weren't immune. LOL.  
---
---
0 user(s) are reading this topic
0 members, 0 guests, 0 anonymous users