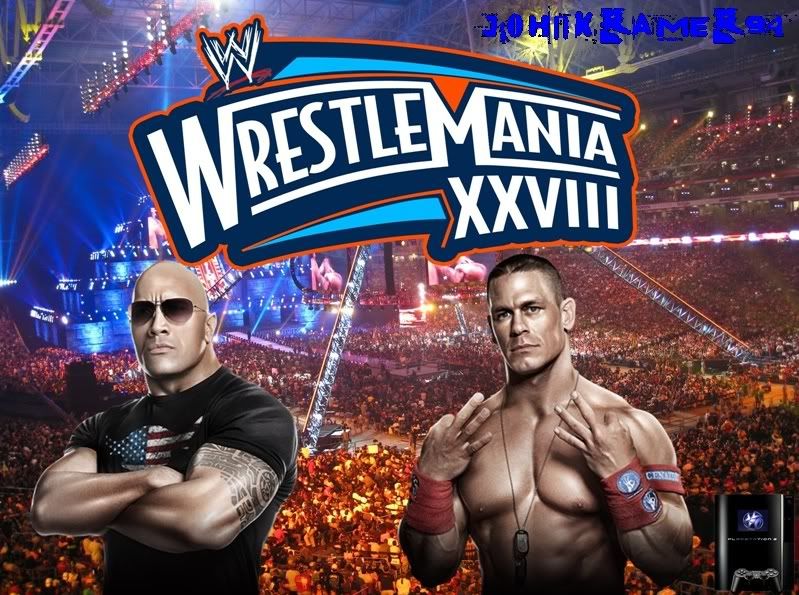 10 Years Ago ... The Rock challenged Hollywood Hulk Hogan for a Match, that everyone wanted to see... Icone vs. Icone... Just 2 Men and 1 Ring ... no stipulations ... but a History ... will History repeat in a similar way ?

10 Years ago ... the WWE and World Heavyweight Championship were unified to crown the True WWE Undisputed Champion... History made repeat TONIGHT !

The Rock vs. John Cena - Icone vs. Icone

World Heavyweight Champion Sheamus vs. WWE Champion Randy Orton for crowning the true and deserved Undisputed WWE Champion in an 2 Out of 3 falls match

Stone Cold Steve Austin vs. CM Punk

Triple H vs. Mr. McMahon for the position of the Chairman in a Last Man Standing Match!

and many more!!!!
Console: Playstation 3
PSN Account: Johnkramer94
Searchtags: wg.de,Wrestlemania 28,WWE PPV
Language: Proper Grammer[English]
Please Play = rate = give me feedback = THX !