Today I'm going to (as the title suggests) talk about how wrestlers don't sell moves and because of it fans expect more habits from the Attitude Era to be brought back such as blood and swearing.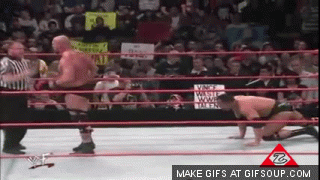 The fact of the matter is you don't really need blood and swearing to make good, entertaining shows to watch as for example; Lucha Underground is one of the most interesting wrestling promotions to watch because of the matches they have and how the women are viewed as equally in the ring. In this day and age for blood to be brought back is just something that is frankly impossible! As the products become much bigger than it was before and it's associated itself with more charitable campaigns and sponsors. So, what's one way to get people to believe in WWE and to show that wrestling isn't fake? It's simple, the art of selling.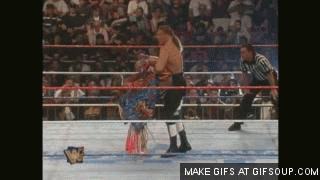 Selling a move nowadays has been swept under the rubble by the wrestlers as a whole, and here's why under-selling a move is bad for the business entirely and the wrestlers in the ring. First of all, it's bad for business because everyone will just take it as being fake and nothing but an act which is what some of my friends do to be quite honest. But, also by that being the case it means therefore wrestling as a whole will be taken less seriously because less face it, nearly everyone's heard of WWE and they one hundred percent know who a guy like John Cena is. It's also bad for the guy doing the move because it hurts their credibility and makes fans question whether his finisher for example really is good enough to get the job done. By, selling the move it makes it more believable and then when a person just happens to kick out of a finisher which is what happens when someone does so from a tombstone Piledriver or Attitude Adjustment.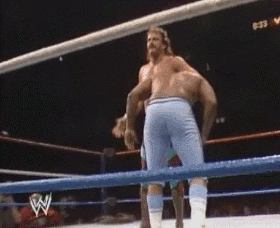 Today I'm going to talk about moves that nowadays aren't sold to it's fullest potential and it's not just me that's saying this Stone Cold Steve Austin and Paul Heyman have also spoken about this too.

Let's start off with the DDT. Arguably, one of the most dangerous moves in wrestling... "Wait, what Tomal you're deluded"

Let me finish, back in the days this move was the equivalent to the Dudley Boys finisher; once they hit the move the opponent doesn't get back up. But, instead nowadays when someones hit with a DDT they get up and act like it didn't even hurt them one bit although I do give credit to three guys in particular who know how to sell: Dolph Ziggler, Seth Rollins and Rob... Van... Dam!

But I'll talk about those three amazing performers later on.

In addition, the DDT is so overused that it has lost it's effect on the fans and matches over time as now it's just seen as a spot for the wrestlers to regain stamina. Wrestling isn't just about high flying moves, it's also about technical ability and other aspects back in the day the DDT was a finish, now the DDT is a regular move yet most fans are annoyed with the entertainment side of the WWE, they have slowly forgotten about the ground mat style too and that's all because of how creative has handled and decided what to do for a specific wrestler.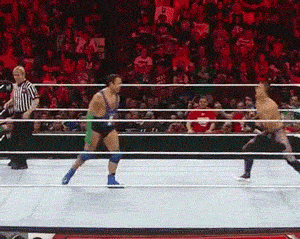 Another move that's hardly sold is the dropkick, as before it was actually considered a major move and even The Rock's father, Rocky Johnson used it as his finisher and he won matches like that. But, yet now it's seen as a normal hit but by selling it poorly it makes the fans feel it's a pointless and easy move to do, but yet people don't acknowledge how hard it actually is to hit a perfect dropkick, not matter what type of variation it is although I do respect Finn Balors dropkick and how his opponents sell it.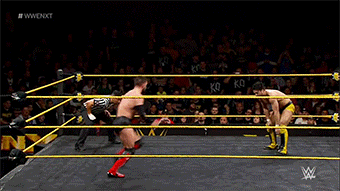 Moreover, the suplex is a move that has by far been less and less sold as the years go by.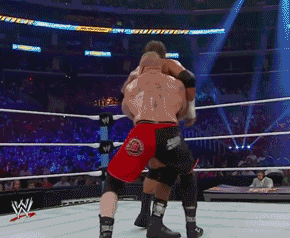 Even though, Brock Lesnar's Suplex's are done amazingly the fact people count the number he does and the opponent gets up constantly shows it as a move that doesn't do to much damage as it once did; this also goes for normal front to front Suplex's as Curt Henning used to win matches with that specific move and now it's a regular part of matches. Although, I'm not saying it's bad we see these moves I think seeing too much of it hinders the legitimacy of the moves and gives off the aurora that the move doesn't hurt. In addition, I think when other wrestlers use other moves from other wrestlers it takes away the effect of it which I hope isn't happening to the Stunner as Cena has been recently doing and the thing is no one knows how to sell it, because it a unorthodox move and then this may then make the Stone Cold Stunner look less attractive, but then again Steve Austin has said on he doesn't mind when Cena performs it so if he's got no problem with it then why should we. As back then if a wrestler wanted to do a certain move that was associated with another superstar, he'd practically have to go and ask for his permission.

The art of selling needs to be brought back, because it brings people more into the WWE and professional wrestling and I'll give you two examples that I've seen:

Seth Rollins and Randy Orton at WrestleMania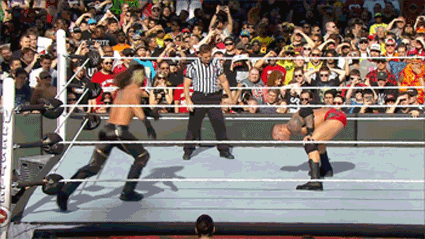 When this move was hit, I replayed it and recorded it on Snapchat (as is common with most things nowadays) what happened the day after is my friends came up to me, saw it and told me the RKO was amazing and they reminisced how they used to watch it, that RKO was one of the reasons why my friend ,who used to watch WWE, came back to it and now he loves it more than ever. Moreover, I think Rollins deserves more credit as the elevation he got and the way he sold it was phenomenal as so was the catch by Orton.

Cedric Alexander and Candice LeRae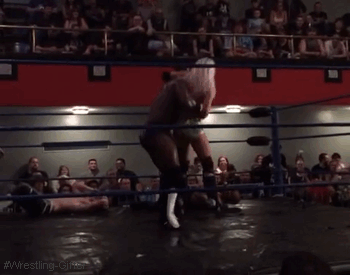 This is pretty recent and it's become viral all over social media and it's a video, vine or gif of Cedric Alexander demolishing Candice LeRae. This alone I'm sure got Cedric Alexander trending on twitter and it made people make memes out of it, and these were people who didn't even follow wrestling! This not only brought fresh eyes to wrestling, but it also generated the vine to be looped more than a million times!

These are just two examples of how something like selling a move for that second longer could expand this business as a whole even more.