smackdown18
smackdown18
Member Since 05 Aug 2013
Offline
Last Active Jun 18 2014 02:18 PM
Community Stats
Group

Member

Active Posts

52

Profile Views

2,739

Member Title

Rookie

Age

27 years old

Birthday

October 18, 1992

Gender

Male

Location

England

Interests

Wrestling
Gaming
Acting
Writing

Avatar/Sig Credits

d-boyfx/BigEdgehead91
About Me
Hello and welcome to my profile. I'm Smackdown18 or you can just call me Nick and I'm twenty years old from England.
I got into the WWE some time ago and I admit, at first I had no idea what WWE was all about. I only knew from friends about certain superstars and events that had happened because well I didn't really understand what it was all about. However after deciding one day to pick up the ps2 game, Smackdown Here comes the pain and later as grew up taking the time to learn about the WWE. I became hooked and since then have played most of the WWE games to the present day one WWE 13.
My other interests include writing and acting. Mostly my writing interest has mostly been of fan fictions of a range of animes. While my acting I have taken to the point of studying at degree level at my local college.
Still that's enough about me. Now onto some lists.
Favourite superstar:
Weeeeeelllll. It's the Big Show! (Oh the joke, the joke)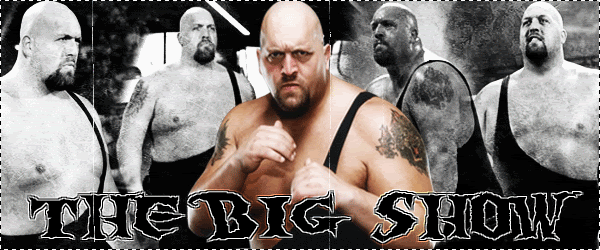 (Credit to extremehardy  on photobucket for the sig.)
Favourite Diva: 
The R rated Diva, Lita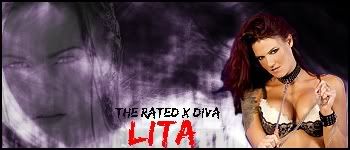 (Credit for Lita Banner goes to BigEdgehead91 on Photobucket)
---