L-DOPA
L-DOPA
Member Since 20 Sep 2013
Offline
Last Active Jan 27 2015 03:00 AM
Community Stats
Group

Member

Active Posts

986

Profile Views

6,111

Member Title

Midcarder

Age

30 years old

Birthday

January 23, 1991

Gender

Male

Location

London, England

Interests

Wrasslin', Music, Video Games
About Me
"And I'm blessed by my mother, although I'll never know her and I'll never be lonesome again"
Hi there for those who are reading this, my name is Crusade, I'm 22 from London in the United Kingdom! I've come from and am a part of many wrestling forums. Started at Telly-TV until unfortunately that closed down. I've come to this forum from MachinmaPalooza which was merged into SDH and I'm also currently a part of WrestlingForum.
I've been a fan of pro wrestling ever since I was 5 years. I adored it in the Attitude Era all the way up to 2005 which saw me take a break from it before returning to watching it full time 2011. Looking back I think it was always going to happen as I kept up a little bit throughout the years.
My all time wrestlers are as follows:
Raven
Shawn Michaels
The Rock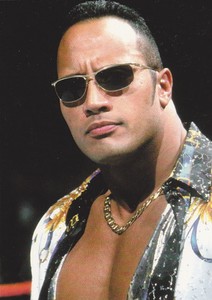 Chris Jericho
As for my current favourites I have several such as Dean Ambrose, Sami Zayn, Enzo Amore, AJ Styles, Minoru Suzuki, Shinsuke Nakamura, Kevin Steen etc. The list goes on. However my absolute top 4 in the business right now are.
Daniel Bryan
Kazuchika Okada
CM Punk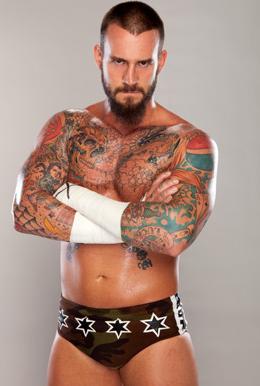 AJ Lee
Pro wrestling has always been a big part of my life and it always will be. Like many fans I have a real passion for it as a viewer and as a fan. Something which is true now more than ever.
--------------------------------------------------------------------------------------------------------------------------------------------
Music
If there is one thing I happen to have a bigger passion for than wrestling its music. I am a massive music nerd and listen to a variety of different genres. I'm not going to be one of those idiots who say "I listen to everything!" when they wouldn't touch death metal with a pole but I do listen to a lot of music ranging from progressive rock to death metal to indie to ambient to hardcore to post rock and a number of other genres in between. I'm always discovering new music and evolving. I'm not what you call a casual listener. I don't like or accept everything that is on the radio, I despise most pop but respect the hell out of pop music that is done well. I cannot stand radio rock. Don't come to me with your three days grace or breaking benjamin or staind or any other band that has the same ideas recycled and done to death in a boring manner over and over again. It does nothing for me. Sorry to be blunt about it but it's the truth. It's because of that that my taste in music can be deemed as "weird" by most even though it really isn't. Once you have that moment where everything clicks and you realize what music can be then there is no turning back. Some get it, some don't but later on in life have that same epiphany and some never will. But that is fine, I'm not trying to sound elitist or above people, I just know I'm not the only one with the same mindset.
I love a lot of music but these particular bands/artists have a special place in my heart.
Between the Buried and Me
Without this band I wouldn't have the mindset and the music taste I have today and that's the truth. Discovered them through a friend when I was 14 and got into them when I was 16. Colors changed my life, it was a turning point for me in terms of what I valued in music. The desire to push boundaries, to be different, to make unique music that stands out but also have a sense of emotional connection with the listener. Between the Buried and Me bring all of that out as a progressive metal outfit. Without these guys a lot of the music I listen to now I would have never even tried to listen to.
Laura Stevenson
My inspiration. I will go on record saying that I am her biggest fan. Her music just takes me on another level when it comes to emotional rollercoasters. Amazing songwriter, fantastic lyricist. She writes the most beautiful and emotionally charged music I have ever listened to. She is the one musician and even person in the world I want to meet above everyone else. I cannot wait till she comes back to the UK so I can finally meet her. I love her music more than anything beyond words.
The Decemberists
The National
Opeth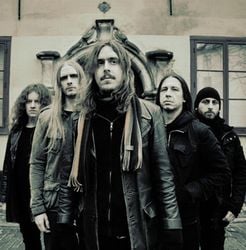 There are so many more I could name but I limited it to my top 5 of all time. These bands have effected me the most in my life and have been my most listened to.
If you actually read through all this then thank you and I hope you enjoyed reading it as I have writing it. I'll leave you with the song from the beginning and ending lyrics I quoted on my profile.
"And I'll wait for my mother to hope that she bothers, to hold me and keep me while.....to hold me and keep me a while"
---