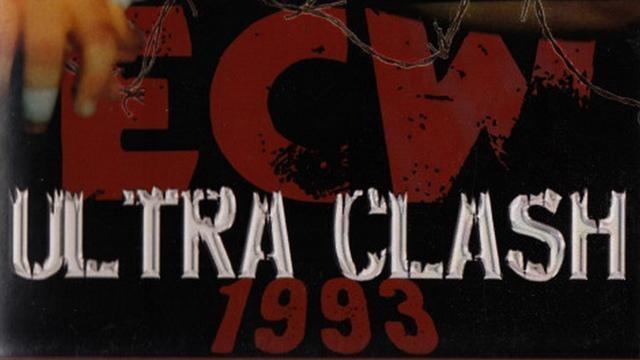 ECW UltraClash 1993 was a Special Event produced by Extreme Championship Wrestling, which took place on September 18, 1993, at the ECW Arena in Philadelphia, Pennsylvania.
The event had an attendance of 1,131 fans. The main event of the show was The Headhunters (Headhunter A and Headhunter B) vs. Bill DeMott and Miguel P?rez.
Below you can find the full match card and results of ECW UltraClash 1993, and more information about the event.
Event Info
ECW UltraClash 1993 Results
The Public Enemy (Rocco Rock & Johnny Grunge) defeated Ian Rotten & Jason Knight

ECW Pennsylvania State Championship

Tony Stetson (c) defeats Tommy Cairo to retain the title

Mask vs. Mask

Super Destroyer #1 defeats Super Destroyer #2

Scaffold Match

The Dark Patriot defeats J.T. Smith

Bunkhouse Match

Terry Funk & Stan Hansen defeat Kevin Sullivan & Abdullah the Butcher via DQ

6-Way Battle Royal

Winner: Tigra
Participants: Tigra, Sensational Sherri, Angel, Don E. Allen, Hunter Q. Robbins III, Jay Sulli

Strap Match

Salvatore Bellomo defeats Sir Richard Michaels

ECW Heavyweight Championship

Shane Douglas (c) defeats The Sandman to retain the title

Baseball Bat Match

The Headhunters (A & B) defeat Miguelito Pérez & Crash the Terminator