About Us
---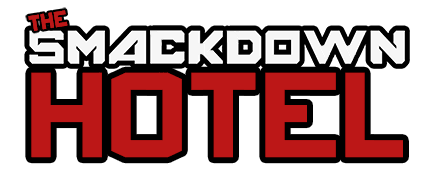 TheSmackDownHotel.com is the largest and longest-running website dedicated to WWE Games and Pro Wrestling games, and much more.
The SDH website was founded in 2010 by Andy & Simon, two wrestling fans who were already running Smackdown vs. Raw forums since 2006, and wanted to share their passion for wrestling games with an international audience.
For over 10 years we've been providing the most complete coverage and archive of every wrestling game, with detailed Guides, News, Media, and our trademark fan-acclaimed Roster Pages. We also have enormous Databases of pro wrestling in general, including Events, Promotions, and Wrestlers Profiles through history.
The website is well-known in the community, attracting users from all over the world, and has been acknowledged and awarded over the years by many wrestling games developers, including 2K Sports, THQ, Yuke's, and more.
How To Contact Us
You can contact The SmackDown Hotel in many ways. You can use our Contact Form or send us an email at This email address is being protected from spambots. You need JavaScript enabled to view it..
You can get also get in touch with us via our Social Media:
Are you interested in contributing to SDH? Check out our Work With Us page.
Our Network
If you like the content on The SmackDown Hotel, take a look at our sister sites Games Atlas, and GTA Base for additional gaming resources!