AEW Fight Forever Roster: Full List of All Confirmed Wrestlers
---
This is the complete AEW Fight Forever Roster Page: Here you find the full list of characters confirmed so far for the AEW Fight Forever Roster. This page will be updated in real-time as new wrestlers get confirmed for the game.
AEW Fight Forever will come with an extensive roster of All Elite Wrestling Superstars, both male, and female, as well as some of the biggest legends to enter the ring.
AEW Fight Forever Roster Wrestlers Confirmed So Far:
MORE TO BE ANNOUNCED SOON
We can expect more wrestlers to be officially announced soon for AEW Fight Forever, including major names like Bryan Danielson, Sting, Adam Cole, Ruby Soho, and The Young Bucks, who are all very likely to be part of the game's roster.
AEW Fight Forever will also mark the return of Owen Hart in a video game after nearly 20 years. Owen Hart hasn't appeared in a WWE game since WWF Attitude from 1999, which was released a couple of months after his death, while his last non-WWE videogame appearance is Showdown: Legends of Wrestling from 2004. Since his death in 1999, Owen's widow Martha refused to let WWE use Owen's image for any future WWE video game.
In addition to the playable wrestlers' roster, Aubrey Edwards and Rick Knox have been confirmed as referees featured in the game (NPC).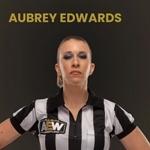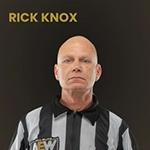 AEW Fight Forever Roster Size:
The reported roster size of AEW Fight Forever console game is about 50 wrestlers. The information was reported from the website Fightful, as sources have revealed to them the current roster size, as well as some probable wrestlers confirmations.
"We have been told the roster size sits at around 50 and that there will be some unfortunate notable omissions in the first release of the game. Notable confirmed names include Sting, CM Punk, Bryan Danielson, Adam Cole, and Ruby Soho." - Fightful Select
WWE 2K22 Superstars Who Could Be in AEW Fight Forever:
Here is an interesting list of Superstars who were included in the just-released WWE 2K22 Roster, which could also be featured in the AEW Fight Forever Roster, as they appeared in AEW in the past months.
Cesaro
Isaiah "Swerve" Scott (Swerve Strickland)
Jeff Hardy
Keith Lee
Kyle O'Reilly
Murphy (Buddy Matthews)
Samoa Joe
Toni Storm
William Regal
Cody Rhodes Will Be in AEW Fight Forever Game
Kenny Omega confirmed that despite the fact that Cody Rhodes left the AEW company and joined WWE, he will still be a playable character in AEW Fight Forever.
On June 26, 2022, Omega told Sports Illustrated that the "American Nightmare" Cody Rhodes will be part of the game's roster, and here's the reason why they took this decision:
"This may come as a surprise to people, but Cody is still in the game. I was very passionate about making sure his legacy and position within the company were preserved. We've built this game from the ground up, starting everything from scratch. That's why I thought this game could coincide with the birth of this company. You get to experience AEW from the beginning, from day one. The game is going to reflect a lot of that, even though our locker room is ever-changing."
---
AEW: Fight Forever will release for PS5, PS4, Xbox One, Xbox Series X|S and PC. For more information on the game visit the main AEW Fight Forever Game Section!
As we do every year at The SmackDown Hotel, we will keep this AEW Fight Forever Roster section constantly updated, adding all the Characters Profiles of all the wrestlers officially confirmed for the AEW console game Roster, covering day by day the entire AEW Fight Forever Roster Reveal.
Who would you like to see included in the AEW: Fight Forever Roster? Let us know in the comments below!