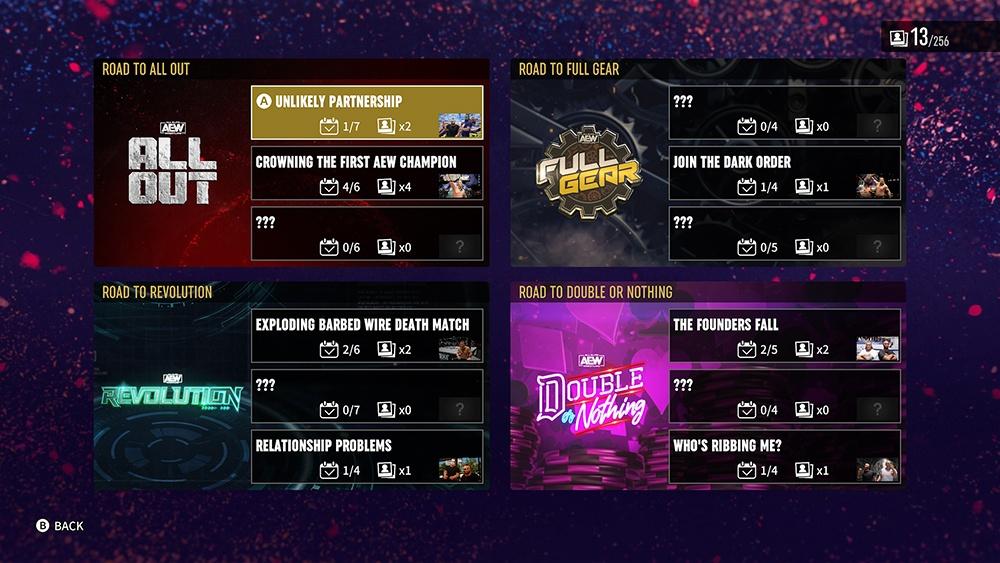 The Road To Elite mode is the career mode featured in AEW Fight Forever. The story is dived into 4 main Chapters (Blocks), and each chapter has 3 different possible storylines. Here you can find the full list of all the possible blocks/storylines featured in the Road To Elite.
In Road To Elite, players can pick one of the default AEW wrestlers featured in the game's Roster, or create and develop their own wrestler who joins the AEW roster and appears in matches and stories over an event schedule.
By progressing through the AEW Fight Forever Road To Elite career and completing objectives, you will be able to unlock new wrestlers and attires.
Here you can see the full list of storylines (blocks) in the AEW Fight Forever Road To Elite mode.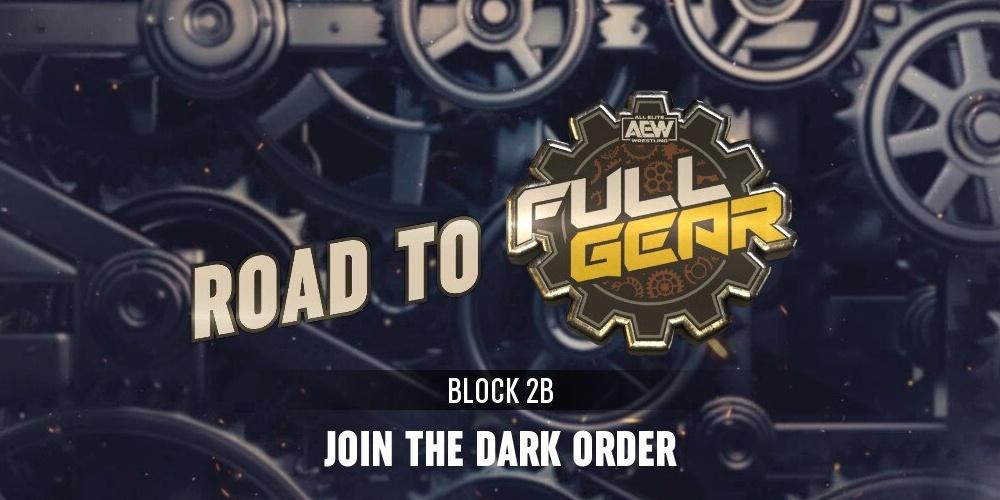 AEW Fight Forever Road To Elite Chapters List (Blocks):
Here's the full list of possible storylines (blocks) that will happen in your AEW Fight Forever Road To Elite career. Some of the storylines are triggered by your behavior during your career, but most of them seem to happen randomly.
You will first play 1 of the 3 possible stories in Chapter 1, then 1 of the 3 possible stories in Chapter 2, and so on.
Road To All Out (Chapter 1)
Block 1A: Unlikely Partnership
Block 1B: Crowing the First AEW Champion
Block 1C: Women's Championship
Road To Full Gear (Chapter 2)
Block 2A: Inner Circle Breaks Out
Block 2B: Join the Dark Order (Unlock Brodie Lee)
Block 2C: Dance with Death
Road To Revolution (Chapter 3)
Block 3A: Exploding Barbed Wire Death Match
Block 3B: Breaking Point
Block 3C: Relationship Problems
Road To Double or Nothing (Chapter 4)
Block 4A: The Founders Falls
Block 4B: Challenge Yourself
Block 4C: Who's Ribbing Me? (Unlock Paul Wight)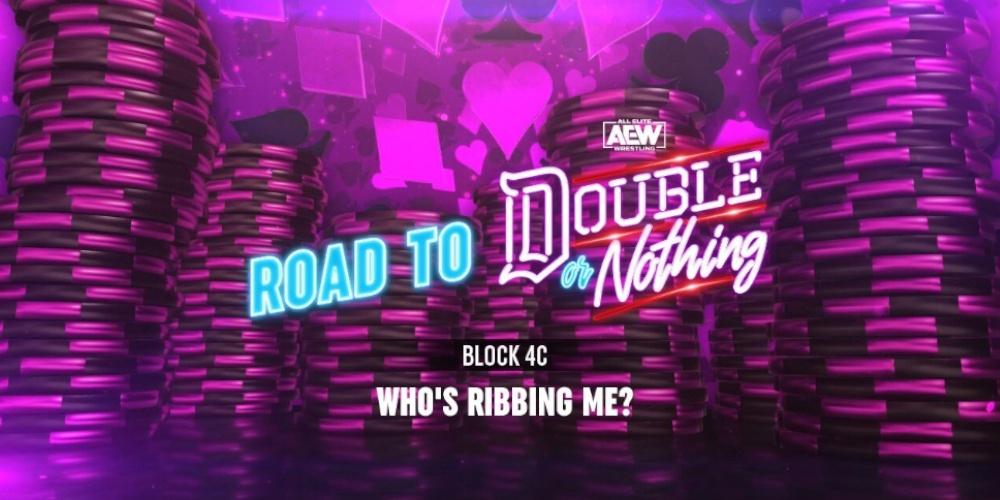 Each Block has 4 weeks. You can advance to the next week by selecting "Go To Dynamite". On Week #4, Go to Dynamite will change to "Go To PPV". After you finish a PPV match, you'll advance to the next block.
Road To Elite Mode Ending
After playing 4 Blocks, you'll complete the mode and your career will be evaluated based on the total Skill Points you earned.
For Custom Wrestlers, any enhancements will carry over into other modes. Enhancements will not carry over unless you complete the mode.
On completing Road To Elite, any leftover Skill Points or Career Money earned from matches and Workouts will be converted into AEW Cash to use in the Shop.
---
For all the information on AEW Fight Forever check out the AEW Fight Forever Main Section, and the full AEW Fight Forever Roster Page.