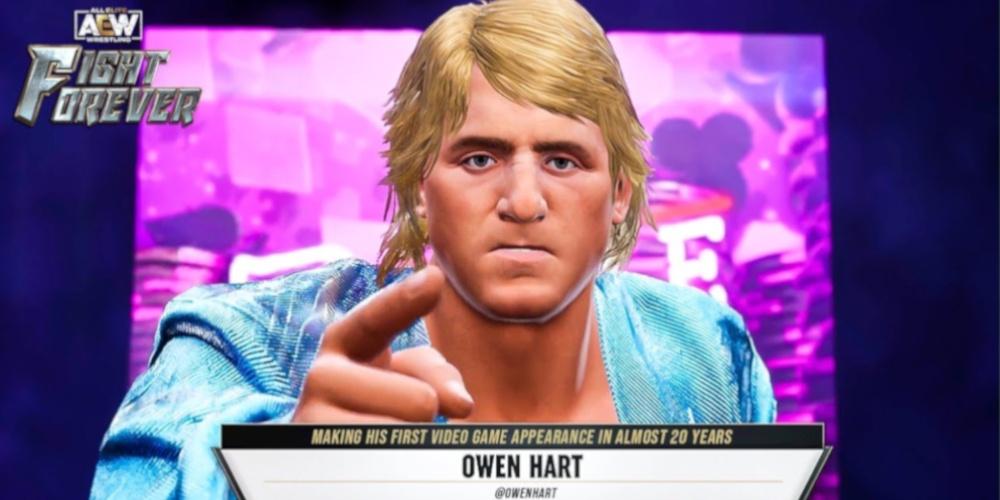 As a wrestling title, AEW Fight Forever offers wrestling fans an alternative to the more simulation-style WWE 2K series and Fire Pro Wrestling. Fight Forever plays like an arcade fighter like the AKi-developed Def Jam Fight for New York series and the classic wrestling games on the N64 from WCW Vs. NWO World Tour up to WWF No Mercy. As a result, there is a surprising depth and the ability to have momentum-based wrestling matches that allow players to mount comebacks and reversals.
This is good news for fans of high-flying and technical contests and is the perfect platform for the unlockable and legendary Owen Hart in AEW Fight Forever. Owen is one of the secret unlockable characters in AEW Fight Forever, and this guide will take fans through the steps of unlocking him as soon as possible.
How To Unlock Owen Hart In AEW Fight Forever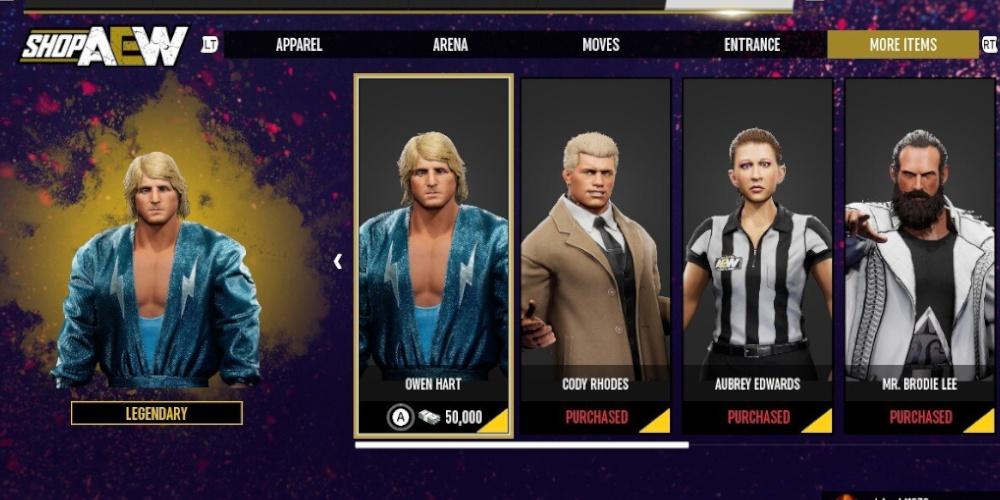 Thankfully, there isn't a trick to unlock Owen Hart in AEW Fight Forever, and it reverts to old-school methods of just playing the game to unlock him. Unfortunately, players must put the time into wrestling in exhibition bouts before using him in all modes, including the Road to Elite.
To unlock Owen Hart AEW Fight Forever, you must compete in and win 100 exhibition matches and purchase him from the shop for 50,000 in-game credits. However, several match types under the exhibition menu don't count toward the total number to unlock Owen. Let's look at the matches that contribute to the total number and the match types that don't.
Exhibition Match Types To Unlock Owen Hart
Exhibition 1-on-1 - Normal, Lights Out, and Falls Count Anywhere
2-on-2
3-Way Match
4-Way Match
Casino Battle Royale - Group Suit and Solo Suit
Exploding Barbed Wire Death Match
Ladder Match
Matches That Don't Count Toward 100 Matches
Minigames
Training
Matches In Road To Elite
The Fastest Way To Earn 100 Exhibition Matches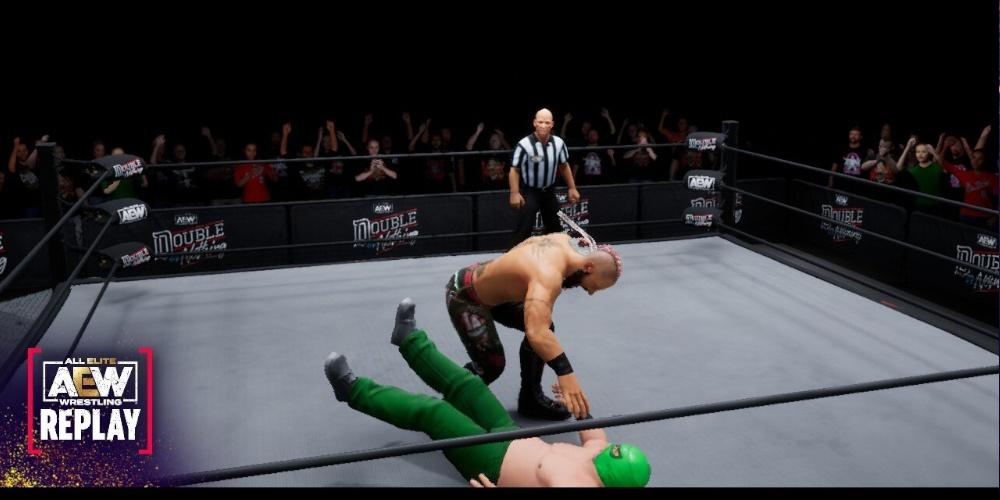 Unfortunately, there is no workaround or trick to get Owen Hart to unlock faster in AEW Fight Forever. However, some methods can make the process less time-consuming and tedious. Use the following steps to reach 100 matches to unlock Owen:
Switch the game to Easy Mode in the settings.
Create a jobber in the Custom menu. Then select a power wrestler like Lance Archer or Miro, fight them in a match, pin them as soon as the Signature or Finisher hits, and then opt for a Rematch. Repeat to get the numbers up.
Follow the Daily and Weekly challenges to keep the variety going.
All exhibition matches must have a win. Quitting early or a loss won't count toward the total number.
That's everything needed to unlock Owen Hart in AEW Fight Forever. If you have any faster methods to get through 100 exhibition matches, let us know in the comments!
---
For more information on AEW Fight Forever, check out the Smackdown Hotel's Fight Forever main page and Roster page.