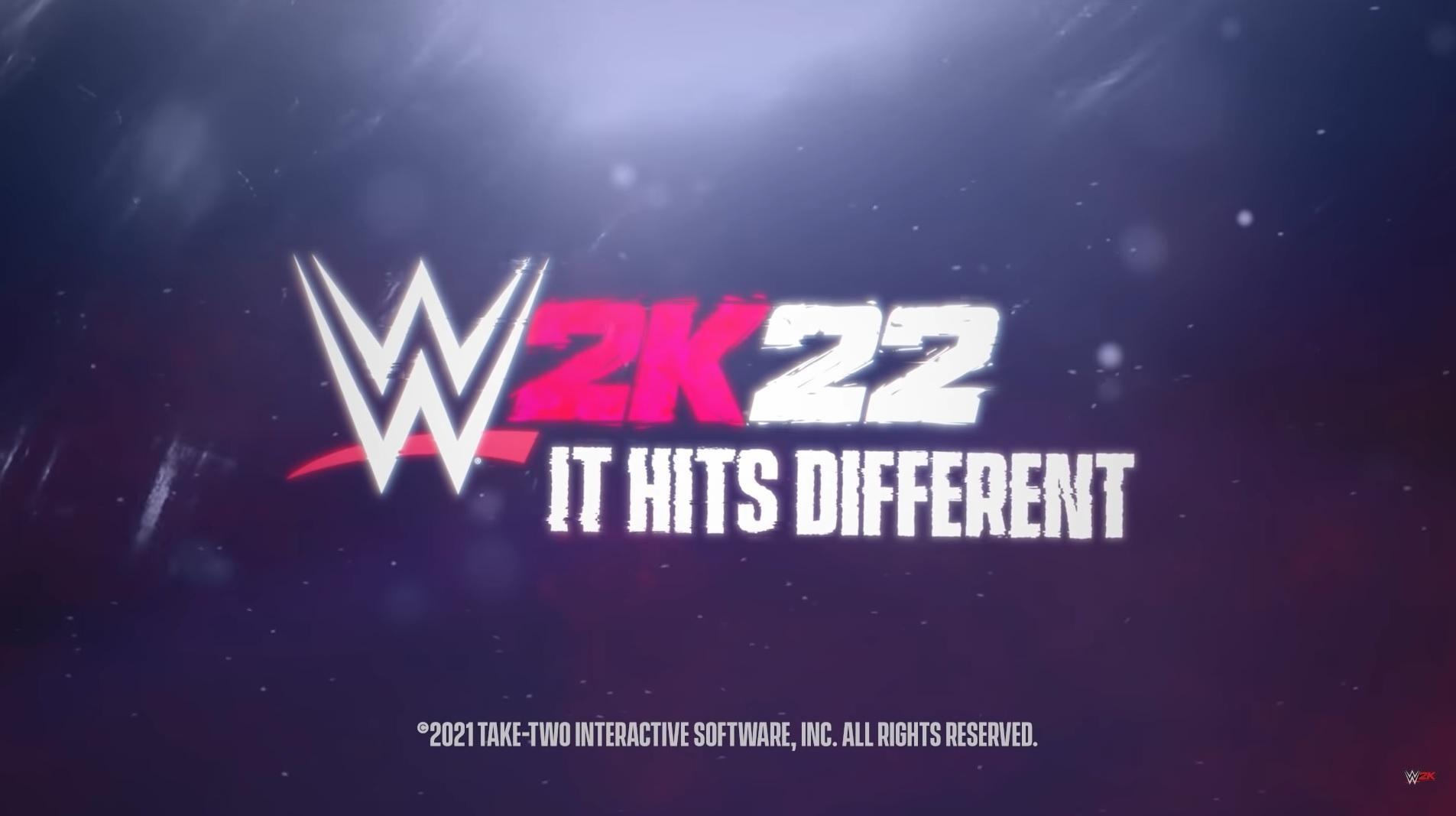 Game Series

WWE GamesWWE Main Series

Release Date

October 26, 2021

Publisher

2K Sports

Developer

Visual Concepts
WWE 2K22: It Hits Different
WWE 2K22 has been officially announced on April 10, 2021, during the first night of WrestleMania 37. A first teaser trailer was released, showing some gameplay footage with Rey Mysterio and Cesaro. At SummerSlam 2021, the first gameplay trailer was released, confirming that the game will come out on March 2022, unlike the usual October release window.
2K promises "new controls, incredible graphics, and a redesigned engine" for the most impressive WWE 2K experience to date. As part of the game's development process, 85% of the in-game roster has taken part in facial scanning for ultra-realistic and updated character models, and more than 3,400 new animations have been captured. More details will be revealed in January 2022.
Extended Production Timeline
After the cancellation of WWE 2K21, for the first time since the beginning of the series, the production timeline has been extended for one more year, to ensure that the Visual Concepts development team can create a great game with WWE 2K22.
A new Executive Producer has been hired to lead the WWE 2K development at Visual Concepts: he's Patrick Gilmore, who has over 25 years of experience in video games. 2K is confident that the extra year will lead to better games in the future, saying they're taking the time needed to deliver the quality that fans deserve.
A formal feedback project was run in May 2020 to collect feedback and discuss specific aspects of the game, such as Creations, Gameplay, MyCareer, Showcase, and more.
Below you can find in one place all the information and tidbits we gathered from the developers for the main aspects they're focusing on for WWE 2K22. While none of these features are yet officially confirmed for WWE 2K22, they've been publicly acknowledged and discussed by the developers themselves, so we can take them as a big indication of what they will be focusing on and working on.
WWE 2K22 GM Mode
GM Mode has been by far the Top Community Request for WWE 2K22.
The revive of General Manager Mode from previous SmackDown vs. Raw games has always been a very requested feature from the fans. But this time around, the new Executive Producer for the series has publicly acknowledged this result, which means GM Mode will inevitably be a top priority for WWE 2K22 developers.
So although not officially confirmed, we can fully expect GM Mode to finally make a return to the series in WWE 2K22. We are very excited to see what the new direction at 2K is going to create for it.
WWE 2K22 Roster
The WWE 2K22 Roster will include a huge list of Men and Women superstars from Raw, SmackDown, NXT, and NXT UK, as well as WWE Legends.
Click here to see the full list of Superstars confirmed for the WWE 2K22 Roster so far!
WWE 2K22 Other Possible Features
Other features high on the list of the WWE 2K Top Community Requests, and that 2K has acknowledged and are surely considering for WWE 2K22 are:
Create A Story / Story Designer
Reviving Missing Match Types, including Special Referee
Ongoing Live Updates
Focus on Gameplay
Custom Music
Improvements to Create-A-Superstar Face and Body creations tools
Not locking Create A Superstar content and parts
Cross-Platform Community Creations
DLC with actual Superstars instead of 2K Originals
And many more features in the list of the Top Community Requests and the 2K Feedback Project.
Some specific improvements that the developers have actually mentioned they are looking at are:
Inspiration from previous games of the series regarding Gameplay and Story Modes
Improvements to Body Types in Create-A-Superstar to also allow super-heavyweight bodies in the style Keith Lee/Otis/Earthquake
In Create-A-Superstar, the ability to show/hide appearance and attire parts while working on the face and body
A Character Selection Screen separated by the Brand the Superstars appear in
WWE 2K22 Control Scheme
The community has clearly spoken both on Social Media and the 2K Official Forums, almost unanimously stating that they preferred the WWE 2K19 Control Scheme over the new one implemented in WWE 2K20.
2K has seen and listened, so we are very likely to see this changed back for WWE 2K22, or at least to see a control scheme more inspired to the one from WWE 2K19.
WWE 2K22 Trailers
WWE 2K22 Latest News & Updates