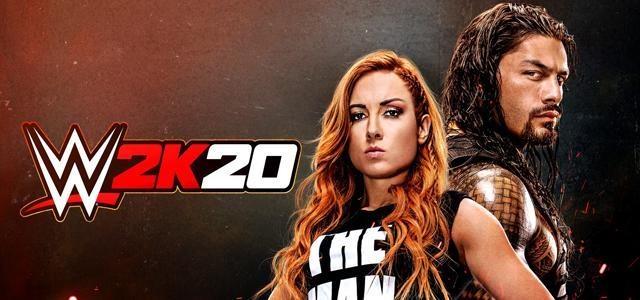 Game Series

WWE GamesWWE Main Series

Release Date

October 22, 2019

Platforms

PC WindowsPlayStation 4Xbox One

Publisher

2K Sports

Developer

Visual Concepts
STEP INSIDE
Step inside the squared circle with WWE 2K20, released on October 22, 2019 for PlayStation 4, Xbox One and Windows PC.
WWE 2K20 is the first videogame in the main WWE Games series to not be developed by Yukes. WWE 2K20 has been exclusively developed by the 2K Studio Visual Concepts, which collaboratively worked (along with Yukes) on the last 5 WWE 2K Games as well.
Your favorite WWE Superstars, Legends, Hall of Famers and NXT's best will join the WWE 2K20 Roster. WWE 2K20 will feature key gameplay improvements, streamlined controls, and the most fun and creatively expansive entry in the franchise to date.
WWE 2K20 includes a new 2K Showcase Mode focused on the story of the Women's Evolution, an all-new MyCAREER that features both male and female playable characters, Mixed Tag Team Matches, the return of 2K Towers, and the new WWE 2K Originals as DLC content.
See the WWE 2K20 Game Features page for a breakdown of all the new features announced for the game, and stay tuned for more details on WWE 2K20 and the WWE 2K20 Roster as soon as new info gets revealed!
Counting all DLC, the game features 266 selectable characters.
WWE 2K20: Latest News & Updates