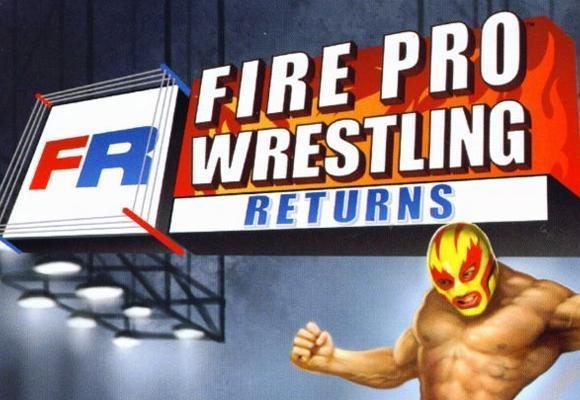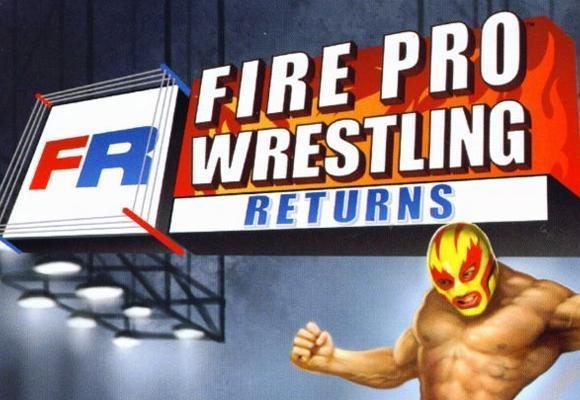 Game Series

JapaneseFire Pro Wrestling

Release Date

September 15, 2005

Additional Releases

November 13, 2007 (North America)

Platforms

PlayStation 2

Publisher

Spike ChunsoftAgetec

Developer

Spike Chunsoft
Description
Japan's most legendary wrestling series makes its PS2 debut this fall. The incredibly popular Fire Pro Wrestling series is famous for its unparalleled gameplay depth and unmatched customization options, and Fire Pro Wrestling Returns is the biggest and best yet.
Real names only.
Roster
New Japan Pro Wrestling: Main Army (NPC Referee: Panther, real name is Tiger Hattori)
Hiroyoshi Tenzan
Shinsuke Nakamura
Hiroshi Tanahashi
Takashi Iizuka
Yutaka Yoshie
Blue Wolf
Tatsutoshi Goto
Hiro Saito
Koji Kanemoto
Tiger Mask 4
Masahito Kakihara
Masayuki Naruse
El Samurai
Wataru Inoue
Josh Barnett
Curry Man
American Dragon

NJPW: Black New Japan
Masahiro Chono
Manabu Nakanishi
Yuji Nagata
Black Strong Machine
Togi Makabe
Mitsuya Nagai
Toru Yano
Scott Norton

NJPW: CTU
Jushin Thunder Liger
Jado
Gedo
Minoru Tanaka

NJPW: MUGA
Tatsumi Fujinami
Osamu Nishimura
Katsushi Takemura

NJPW: Legends
Antonio Inoki
Seiji Sakaguchi
Masa Saito
Animal Hamaguchi
Osamu Kido
Kengo Kimura
Kazuo Yamazaki
Kotetsu Yamamoto
Tiger Mask
Kuniaki Kobayashi
Kantaro Hoshino
Dynamite Kid
Black Tiger

All Japan Pro Wrestling: Main Army (NPC Referees are Septeigo, real name is Kyouhei Wada, and Taki, real name Joe Higuchi)
Keiji Muto
Great Muta
Satoshi Kojima
Arashi
Kohei Suwama
Nobutaka Araya
Tomoaki Honma
Masanobu Fuchi
Kaz Hayashi
AKIRA
NOSAWA Rongai
Kazushi Miyamoto

AJPW: Free
Toshiaki Kawada
AJPW: RO&D
Jamal
Buchanan
D Lo Brown
Taiyo Kea

AJPW: Voodoo Murders
TARU
Shuji Kondo
Brother YASSHI
Giant Bernard

AJPW: Legends
Giant Baba
Jumbo Tsuruta
Hiroshi Hase
Dory Funk Jr.
Stan Hansen
Bruiser Brody
Gary Albright

Pro Wrestling NOAH: Main Army
Mitsuharu Misawa
Yoshinari Ogawa
Akira Taue
Takuma Sano
Mohammad Yone
Naomichi Marufuji
Kotaro Suzuki

PW NOAH: Burning
Kenta Kobashi
Tamon Honda
Kentaro Shiga
Tsuyoshi Kikuchi
KENTA

PW NOAH: Sternness
Jun Akiyama
Jun Izumida
Yoshinobu Kanemaru
Makoto Hashi

PW NOAH: Dark Agents
Akitoshi Saito
Masao Inoue
Takashi Sugiura
The Gladiator
Bison Smith

PW NOAH: Wild II
Takeshi Rikio
Takeshi Morishima

PW NOAH: Free
SUWA
Rick Steiner
Low Ki

PW NOAH: Team Kaos
Scorpio
Donovan Morgan
Michael Modest

PW NOAH: Legend
Rusher Kimura
Zero-One Max: Main Army (NPC Referee is Rei, real name is Daichi Murayama)
Shinjiro Otani
Takao Omori
Masato Tanaka
Tatsuhito Takaiwa
Minoru Fujita
Ikuto Hidaka
Naohiro Hoshikawa

ZOM: Stonehenge
Kohei Sato
Hirotaka Yokoi
Yoshihito Sasaki

ZOM: 01 World
Steve Corino
Leonardo Spanky

Michinoku Pro Wrestling: Main Army (NPC referee is Dai, real name is Ted Tanabe)
Jinsei Shinzaki
Great Sasuke
GAINA
Shanao
Sato Shu
Sato Kei
Shinjitu Nohashi
Hayato "Jr" Fujita

MPW: Los Salseros Japonesas
Kesen Numajiro
Takeshi Minamino
Pineapple Hanai
Mango Fukuda

Dragon Gate: Do Fixer (NPC Referee is Saga, real name Bakery Yagi)
Ryo Saito
Dragon Kid
Genki Horiguchi

DG: Blood Generation
CIMA
Don Fujii
Masato Yoshino
Naruki Doi
Shingo Takagi

DG: PoS. HEARTS
Magnum Tokyo
Anthony W Mori

DG: Final M2K
Masaaki Mochizuki
Kenichiro Arai
Susumu Yokosuka
K-Ness

DG: Florida Brothers
Michael Iwasa
Daniel Mishima

Big Japan Pro Wrestling: Main Army (NPC Referee is Joe, real name Ri Nikkan)
Ryuji Ito
Men's Teioh
Shadow WX
Ryuji Yamakawa
Daisuke Sekimoto
BJPW: Free
Jun Kasai
BJPW: Skin Headers
Abdullah Kobayashi
"Black Angel" Numazawa

BJPW: Idiot Foreigners
Madman Pondo
2 Tuff Tony

Dynamic Dream Team: Main Army (NPC Referee is Cindy, real name Asano Grace Megumi)
Sanshiro Takagi
MIKAMI
Tomohiko Hashimoto
Shoichi Ichiyama
Seiya Morohashi
Tanomusaku Toba
Danshoku Dino
HERO! (Darkness HERO!)
KUDO
Riki Sensyu
DDT: Union
Poison Sawada JULIE
DDT: Legend
Super Uchu Power
Osaka Pro Wrestling: Main Army
Super Dolphin
Tsubasa
Billy Ken Kid
Tigers Mask

OPW: New Delphin Group
Super Delphin
Kuishinbo Kamen

OPW: Mujikan
Magnitude Kishiwada (Big Boss MA-G-MA)
Daio QUALLT
Black Buffalo

Kaientai Dojo: GET
Taka Michinoku
Ryota Chikuzen
Kengo Mashimo
Ofune

KD: RAVE
Hi69
Riki Pro: Riki Pro
Riki Choshu
Tomohiro Ishii

RP: Legend
Yoshiaki Yatsu
Free: Free
Shinya Hashimoto
Naoya Ogawa
Yoshihiro Takayama
Shiro Koshinaka
Yoji Anjoh (Commander An Joe)
Daisuke Ikeda
Tadao Yasuda
Hayabusa
Ryushi Yanagisawa
Tarzan Goto
Mr. Pogo
Mitsuhiro Matsunaga
Alexander Otsuka
Mr. Gannosuke
Mammoth Sasaki
The Tiger 2 (Ultimo Dragon)
Gran Hamada
Kendo Ka Shin
Dick Togo
Masao Orihara
Wataru Sakata
Milano Collection A. T.
Toru Owashi
Gran Naniwa
Takehiro Murahama
GOEMON
Gamma
Onryo
Ebetaro

F: Tenryu Alliance
Genichiro Tenryu
Ashura Hara

F: Kensuke Office
Kensuke Sasaki
Katsuhiko Nakajima
Akira Hokuto

F: Big Mouth Loud
Katsuyori Shibata
Kazunari Murakami

F: Apache Pro Wrestling Army
Kintaro Kanemura
Tetsuhiro Kuroda
Badboy Hido
Takashi Sasaki
GENTARO

F: Fujiwara Class
Yoshiaki Fujiwara
F: Battlearts
Yuki Ishikawa
F: Dragondoor Project
Taiji Ishimori
F: Legends
Great Kabuki
Kodo Fuyuki
Atsushi Onita

America: Outlaws
Kevin Nash
Scott Hall

A: Free
Abdullah The Butcher
Tiger Jeet Singh
Animal Warrior
Vader
Steve Williams
Sting
Rikishi
Crusher, Bam Bam Bigelow
Jeff Jarrett
Predator
Matt Ghaffari
Dan Bobish
Mike Barton
Jim Steele
Tom Howard
Giant Singh
Sabu
AJ Styles
Petey Williams

A: Legends
Andre The Giant
Terry Funk
Hawk Warrior
Terry Gordy
Bret Hart
Davey Boy Smith
Johnny Smith
Mexico: AAA
Dos Caras
Dos Caras Jr.

M: CMLL
Negro Casas
Doctor Wagner Jr.
Black Tiger 3
Ricky Marvin
M: Legends
Mil Mascaras
El Hijo Del Santo
Juventud Guerrera

Pancrase: Pancrasism
Yuki Kondo
Yoshiki Takahashi

P: Grabaka
Sanae Kikuta
P: Pancrase Mission
Minoru Suzuki
P: Legend
Masakatsu Funaki
Grapplers: PRIDE (NPC Referee is Mr. Fair, real name Yuuji Shimada)
Hidehiko Yoshida
Kazushi Sakuraba
Emelianenko Fedor
Antonio Rodrigo Nogueira
Mirko Cro Cop
Don Frye
Mark Coleman
Semmy Schilt
Igor Vovchanchyn
Wanderlei Silva
Kevin Randleman
Giant Silva
Quinton Rampage Jackson

G: K1
Musashi
Bob Sapp
Ernest Hoost
Peter Aerts
Jerome Le Banner
Mike Bernardo
Gary Goodridge

G: Gracie Jujitsu
Rickson Gracie
Royce Gracie

G: Grapplers
Kazuyuki Fujita
Tsuyoshi Kousaka
Kiyoshi Tamura
Hiromitsu Kanehara
Yoshihisa Yamamoto
Ikuhisa Minowa
Katshuhiko Ogasawara
Roland Boch
Ken Shamrock
Volk Han
Bitsadze Tariel

G: Legends
Akira Maeda
Nobuhiko Takada
Masaaki Satake
Aleksandr Karelin
Andy Hug
Joshi: Neo Joshi Pro Wrestling
Kyoko Inoue
J: Major Joshi Pro Wrestling A to Z
Yumiko Hotta
J: Free
Aja Kong
Dynamite Kansai
Manami Toyota
Ayoko Hamada
Meiko Satomura
Nanae Takahashi
Amazing Kong

J: Legends
Bull Nakano
Lioness Asuka
Chigusa Nagayo
Momoe Nakanishi
Legend: Legends (NPC Referee is Imada, real name is Mr. Soranaka from UWF)
Karl Gotch
Lou Thesz
Rikidozan