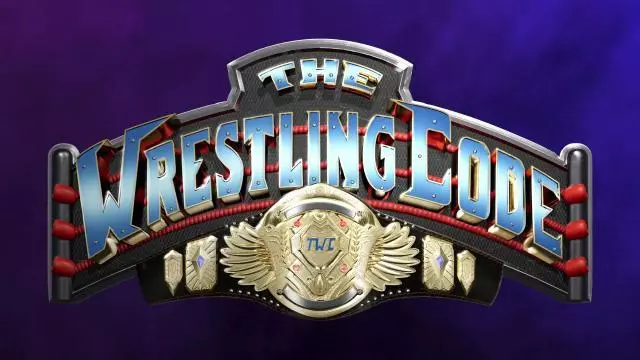 Game Series

Independent Games

Release Date

January 15, 2023

Platforms

PC WindowsPlayStation 5Xbox Series X

Publisher

Virtual Basement

Developer

Virtual Basement
The Wrestling Code is an up-coming Independent Professional Wrestling game being developed by Virtual Basement LLC.
It is built on the Unreal Engine and will be released on PC, PlayStation 5 and Xbox Series X, featuring impressive Next-Gen Graphics.
After months of teasing and roster signings announcements, the Virtual Basement game has been officially revealed on August 25, 2020, with the official name "The Wrestling Code" and the motto "Follow the Code".
The Virtual Basement game is said to be inspired by SmackDown! Here Comes The Pain and No Mercy.
The release date is still unknown, as the game is in its early development phase, with the creation of a new engine.
Speaking of following, follow the team here: https://twitter.com/VirtualBasement
The Wrestling Code Roster
The Wrestling Code comes with an extensive roster of over 100 independent wrestlers and former WWE stars.
Some of the signings include the likes of Rob Van Dam, EC3, Elijah Burke, Cryme Tyme, Lio Rush, Matt Sydal, PJ Black, Petey Williams Brian Cage, and many more notable names. See the full list of announced wrestlers on the Roster Page of Virtual Basement's "The Wrestling Code" game.
Virtual Basement has also confirmed there will be additional licensed wrestlers included for DLC after the release of the game.
The Wrestling Code Match Types
Virtual Basement has revealed to our friend VikingSizeGamer that The Wrestling Code game is planning to have a huge variety of match types.
The planned match types announced so far are said to include:
Gauntlet Match

Special Referee Match
Slobber Knocker Match
Lumberjack Match
First Blood Match
I Quit Match
Inferno Match
Buried Alive
Strap Match
Ambulance Match
TLC Match
Hardcore Match
and many more!
And we can, of course, expect the standard type of matches such as:
Singles Match
Tag Team Match
Triple Threat Match
Fatal 4-Way Match
and more
The Wrestling Code game is aiming to have support for 8-10 wrestlers on screen at the same time.
The Virtual Basement team is also planning to make these matches fully customizable with a Match Creator, giving you the tools to create your own matches.
The Wrestling Code Other Features
The Virtual Basement development team has also said to be planning these features for their upcoming game "The Wrestling Code":
Online Mode with Stats, Leaderboards, Factions / Tag Teams, Online Tournaments, Championships. The game will use Dedicated Servers to play on.
Creation Suite will allow you to Create Wrestlers, and Arenas (including barbed wire ropes), allowing you to recreate any type of promotion
Arenas will feature a mix of stadiums, high school gyms, and baseball fields, Backstage Areas, plus a cruise ship and a backyard.
Constant Updates: The Wrestling Code will be a "Service Game": there won't be a new game every year, instead there will be constant updates to the games, such as new game modes, arenas, and more. All updates will be free, except for updates featuring licensed promotions or wrestlers, which will directly support those companies.
Game Modes: Virtual Basement announced plans to include a Promotion Manager Mode (PM Mode), which would be their version of a GM Mode. However, they previously mentioned that modes such as Career Modes or GM would not be included at release, but are planned as free updates after the release of the game.
Official Reveal Trailer