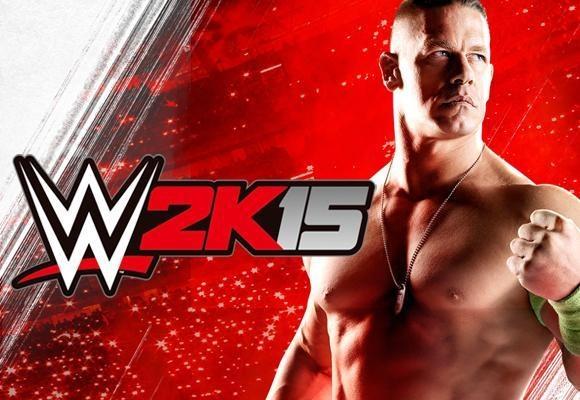 Promotion / Series

WWE Games

,

WWE Main Series

Release Date

November 19, 2014

Additional Releases

October 28, 2014 (PS3 & Xbox 360); April 28, 2015 (PC)

Platforms

PC Windows

,

PlayStation 4

,

Xbox One

,

PlayStation 3

,

Xbox 360

Publisher

2K Sports

Developer

Yuke's

,

Visual Concepts
FEEL IT.
WWE 2K15 is a wrestling video game developed in a collaboration between Yuke's and Visual Concepts, and published by 2K Sports for PlayStation 3, PlayStation 4, Xbox 360, Xbox One and Microsoft Windows.
The game is the sixteenth chapter of the WWE game series (second under the WWE 2K banner), the sequel to WWE 2K14, and succeeded by WWE 2K16 in 2015.

WWE 2K15 is the first WWE game to be featured on Next-Gen platforms (Xbox One and PlayStation 4), and also the first WWE game to be released for Microsoft Windows since WWE RAW, which was released in 2002.
WWE 2K15 ushers in a new era of WWE video games! WWE 2K15 introduces the hardest hitting and most fluid WWE gameplay to date, closer than ever to what fans see on WWE TV. With significant gameplay enhancements, a presentation overhaul, and all-new MyCAREER and 2K Showcase game modes, WWE 2K15 delivers the most authentic and action-packed WWE video game experience to date. Feel every blow, hear every impact. WWE 2K15. Feel It.
[CLICK HERE FOR MORE]


WWE 2K15: Screenshots
WWE 2K15: Videos