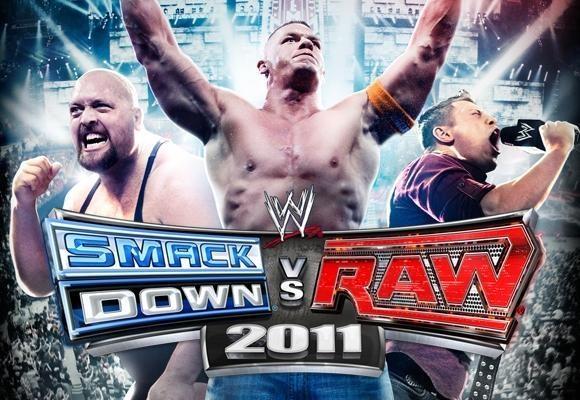 Game Series

WWE Games

,

WWE Main Series

Release Date

October 26, 2010

Platforms

PlayStation 3

,

Xbox 360

,

PlayStation 2

,

PSP

,

Nintendo Wii

Publisher

THQ

Developer

Yuke's
THIS IS YOUR MOMENT.
WWE SmackDown vs. Raw 2011 (also shortened to SVR 11) is a wrestling video game developed by Yuke's and published by THQ for PS2, PS3, PSP, Wii, and Xbox 360 systems.
It is the twelfth game in the WWE game series, and the seventh and last game under the SmackDown vs. Raw name, with future installments simply being named WWE.
It is the sequel to WWE SmackDown vs. Raw 2010 and succeeded by WWE '12.

It was also the last WWE game to be released on the PlayStation 2 and PlayStation Portable platforms.
WWE SmackDown vs. Raw 2011 will empower players more than ever to define their destiny and gameplay experiences in a dynamic and ever-changing WWE. You've seen the Superstars' greatest moments on WWE programming. You've shared them and lived through them on television, on the web, and at the arenas. Now, it's time for you to define your ultimate WWE moment, in the most interactive experience in the WWE Universe. This is your moment. [CLICK HERE FOR ALL GAME INFO]



WWE SmackDown vs. Raw 2011: Screenshots
ALL 336 WWE SMACKDOWN VS. RAW 2011 IMAGES »
WWE SmackDown vs. Raw 2011: Videos