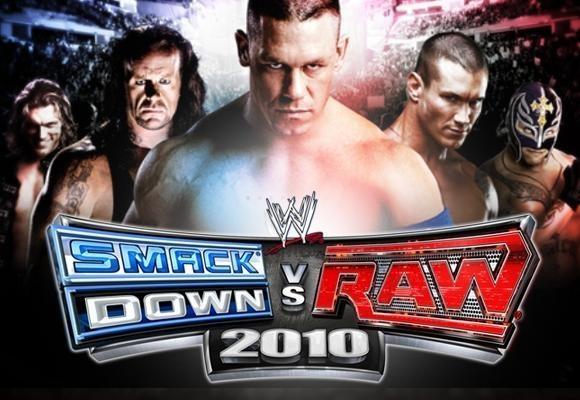 Game Series

WWE Games

,

WWE Main Series

Release Date

October 20, 2009

Platforms

PlayStation 3

,

Xbox 360

,

PlayStation 2

,

PSP

,

Nintendo Wii

,

Nintendo DS

Publisher

THQ

Developer

Yuke's
IT'S YOUR WORLD NOW.
WWE SmackDown vs. Raw 2010 (also known as SvR 2010), is a wrestling video game developed by Yuke's and published by THQ for PS2, PS3, PSP, Wii, Nintendo DS, Xbox 360, and iOS.
It is the eleventh video game in the WWE SmackDown vs. Raw (later renamed to simply WWE) series, and is the sequel to WWE SmackDown vs. Raw 2009, and was succeeded by WWE SmackDown vs. Raw 2011.

This game became the first of the series to be available as an iPhone App. It was released on December 23, 2009. As of June 2010, the game had since been removed from the App Store.
The best-selling fighting videogame franchise returns to the virtual ring with the most authentic, entertaining and compelling simulation of WWE programming to date. Featuring unparalleled creation tools, a robust Superstar roster, key franchise improvements and a few surprises, WWE SmackDown vs. Raw 2010 delivers the empowering freedom to create, customize and share gameplay experiences. It's the player's world now. [CLICK HERE FOR ALL GAME INFO]



WWE SmackDown vs. Raw 2010: Screenshots
ALL 274 WWE SMACKDOWN VS. RAW 2010 IMAGES »
WWE SmackDown vs. Raw 2010: Videos