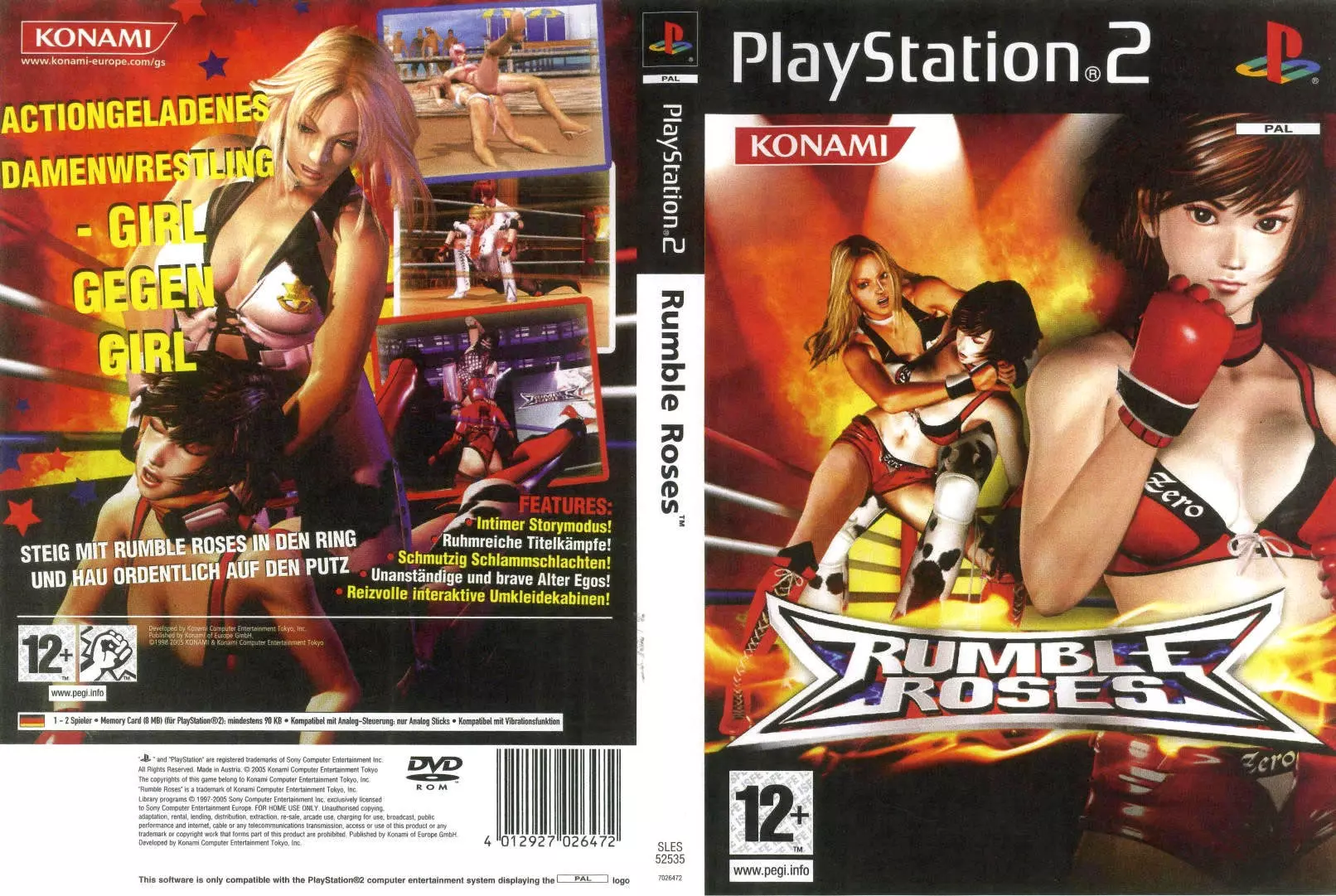 Get ready for sexy yet challenging in-the-ring combat. WWX: Rumble Rose delivers intense girl-on-girl wrestling action with an all-female roster of vixens--each with specialty moves. The combat system lets you humiliate your opponents through insults, taunting, and aggressive moves and holds. Your player's costume, attitude, and wrestling style change depending on whether you fight dirty or fair. Naughty or nice, becoming a popular wrestler will earn benefits, including expanded gameplay, additional skills and moves, and more-revealing and flamboyant costumes.
Game Modes
EXHIBITION allows Normal matches, as well as Mud Wrestling matches, and Title Matches. To challenge for a Title, a character must be a 100% Face, or a 100% Heel. Using the VOW System to fulfill certain tasks, your character will either change her alignment or become better as the character strives for number one contendership.
STORY lets you wrestle through a series of matches. Every character has extra clothes and an alternate version of herself that can be unlocked by completing this mode.
GALLERY lets you learn about your chosen character's biography, hear music, hear their voice, look at them, and should you leave the menu running long enough, an interview will automatically play.
Roster
(Whilst only limited to one version of each of the playable women, using a cheat device will allow players to play with both versions without restrictions.)
Aigle / Killer Khan
Aisha / Showbiz
Anesthesia / Dr. Cutter
Bloody Shadow / Judgement
Candy Cane / Becky
Dixie Clemets / Sgt. Clemets
Evil Rose / Noble Rose
Lady X / Lady X Substance
Makoto Aihara / The Black Belt Demon
Miss Spencer / Mistress Spencer
Reiko Hinemoto / Rowdy Reiko