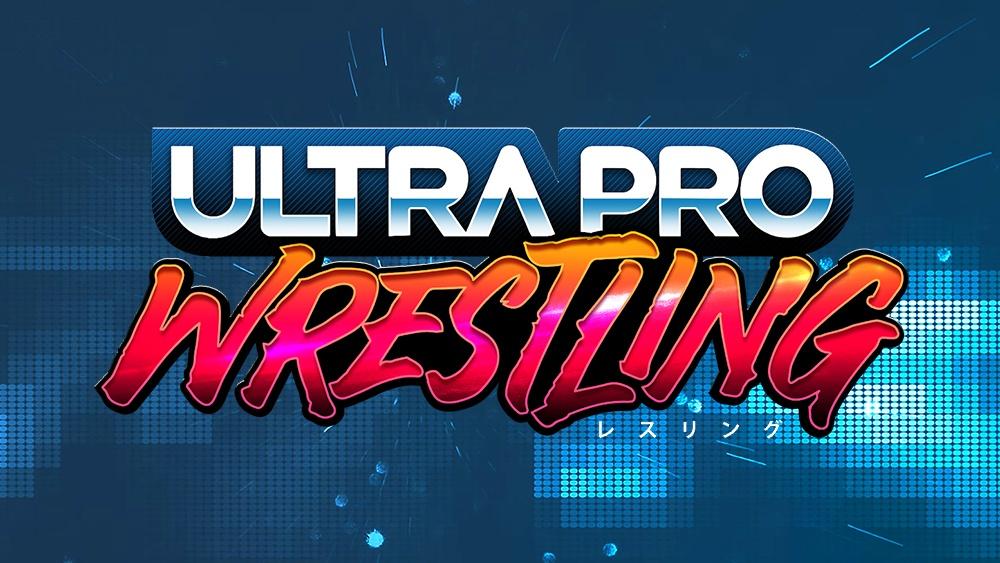 Game Series

Independent Games

Release Date

January 16, 2023
Ultra Pro Wrestling is a new video game currently being developed by Hyperfocus Games.
The game is being built from the ground up for the mainstream platforms with hopes being for this to be the spiritual successor to the much-beloved WWF No Mercy.
Follow the development team on Twitter here.
Game Features
Online Career with Rankings
Legacy Career (Story Mode)
Create a Wrestler, including editing existing wrestlers
Ring, Arena, and Event Creator
Ultra Pro Wrestling Roster:
Ultra Pro Wrestling will include more than 100 original characters in the base game, and more than 30 real wrestling legends as DLC. The DLC payment model will see your cash go directly to the wrestlers you choose to support, so every penny spent acts as a "thank you" for all their contributions.

Free Agents DLC Roster:
2 Cold Scorpio
Al Snow
Arn Anderson
Ax / The Masked Superstar
Barbarian
The Blue Meanie
Brother Devon
Bryan Clark / Adam Bomb / Wrath
Buff Bagwell
Bull Nakano
Chris Candido
Crowbar
Dynamite Kid
Francine
Gangrel
Glacier
Hayabusa
Jake Roberts
Jim Duggan
Kanyon / Mortis
Louie Spicolli
Matt Cardona
Nova
Paul Orndorff
Sandman
Smash / Krusher Kruschev
Tito Santana
Warhorse
Warlord
Base Roster (Original Wrestlers):
More than 100 unique character designs by comic-book artist Hal Haney.
Aguila X
Americana
Amikiri
Anteus Andreas
Astrid Olsen
Attila Vandal
Benjamin Stacks
Betty Bulldozer
Big Ben Nevis
Big Bone Malone
Big Willie
"Blue Collar" Bill Dollar
Bison Biggs
Boris Raslinky
Bruno Barbosa
Brutala Gore
The Bug
Bumpo
Buster Rude
Chad Maverick
Cyrille Serreau
Dewey Jobs
Dez Butcher
Djin
Dungeon
Finn McQuinn
"Fireheart" Homura Shinzo
Flash Elliot
Gabriel Goode
Gargoyle Doyle
Gentleman Georgie
Ginger Queen
Gorudensai
Gunner Lovelady
"Hellrider" Jim Black
HFG Man
Hiro Gensho
Holla Paula
Hyena Hellman
Hurricana
Ika Tanji
Isabella Nera
"Madman" Jack Maddux
Jamaal Jaziri
Jasmine Ivy
"Hotrod" Johnny Dalton
Johnny Kuger
Jordan Gemini
King Koa
La Carrona
Lace
La Cobra
Leather
Los Huesos
Luna Loba
Mad Tam
Major Powers
Mandla Sipho
Maxx Radd
Mickey Manners
Mike Huntsman
Moon
Nikki Knuckles
Olga
Ooni Jagun
Otto Von Eiskalt
Peace Sharice
Peggy Pop
"Porkchop" Ed Cleaver
Quique Ramirez
Randy Stalker
The Rave Kid
Raven McCobb
Riff Rafferty
Rock Ripley
Rolla
Roxy Diamond
Ruza
Sara Saber
Shake
Sherni Shandaar
Shir Rostami
Simon Silver
Sir Oliver Buckingham
Slamdroid
Spider Jackson
Squash
Sun
Sunny Jay
Taki Kimota
Temoni
Thunder Rogers
Thurston Blood
Tiapolo
Tim Towers
Tom Towers
V.I.P.
Wee Boaby
Whitneigh White
Zeep Zilnak
UPW Showcase 2023
Screenshots