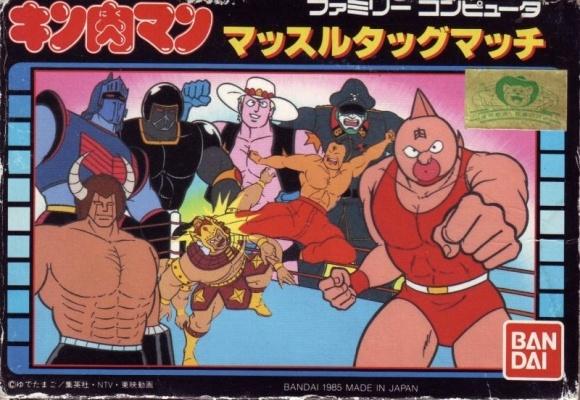 Game Series

Japanese

Release Date

November 8, 1985

Additional Releases

October 1986 (NA)

Platforms

NES

Publisher

Bandai
Also known as Kinnikuman Muscle Tag Match.
Developed by TOSE.
With the world's tag team wrestling championship up for grabs, wrestlers have gathered to battle it out for this prestigious title. But only those with the most M.U.S.C.L.E. even stand a chance!
You and your partner can team up against some great ring tacticians in this fun, action-filled Game Pak. Your opponents' special wrestling techniques can dazzle, confuse and conquer you. But with the wise use of the Booster Ball when it's thrown your way, your team can jump, kick and punch its way to the top in this thrilling and challenging game.
Roster
Kinnikuman (Muscleman in NA version)
Terryman
Ramenman
Robin Mask
Buffaloman (Terri-bull in NA version)
Warsman
Ashuraman
Brocken Jr. (JP version only)
Geronimo (NA version only)
Rings
Normal Ring
Ice Ring
Electrified Ring