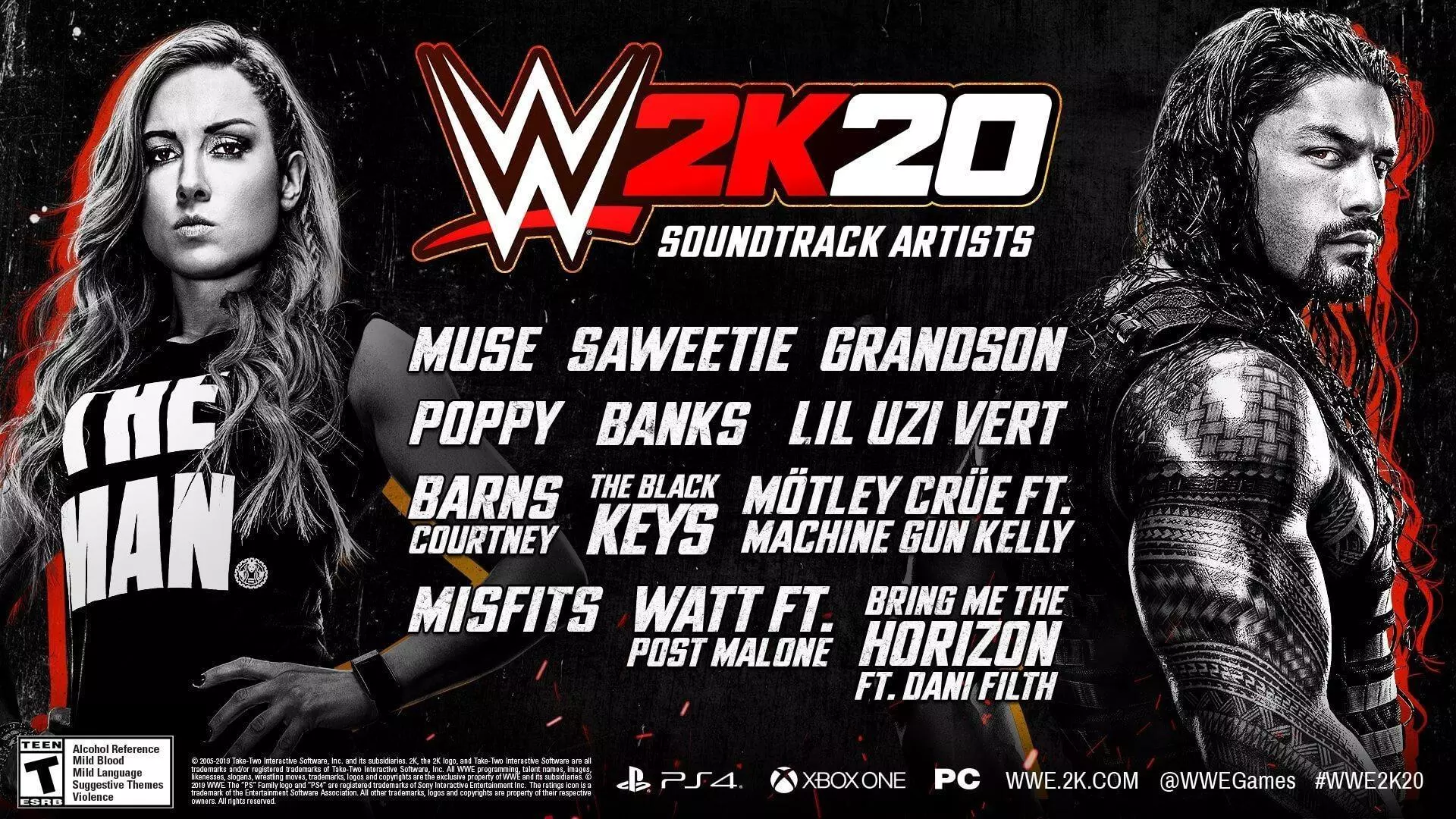 2K today announced in-game soundtrack details for WWE 2K20, the forthcoming release in the flagship WWE video game franchise.
Curated to suit the diverse tastes of the WWE Universe, WWE 2K20's in-game soundtrack features 12 tracks across hip-hop, hard rock, punk, metal, electropop and alternative/indie rock.
The WWE 2K20 in-game soundtrack includes the following artists and songs:
Banks – "Gimme"
Barns Courtney – "99"
Bring Me The Horizon ft. Dani Filth – "Wonderful Life"
Grandson – "Stigmata"
Lil Uzi Vert – "XOTour Llif3"
Motley Crue ft. Machine Gun Kelly – "The Dirt"
Muse – "The Dark Side"
Poppy – "METAL"
Saweetie – "Icy Girl"
The Black Keys – "LO / HI"
The Misfits – "Hybrid Moments"
Watt ft. Post Malone – "Burning Man"
For all the information on WWE 2K20 check out the WWE 2K20 News Section, and for an updated list of all the confirmed Superstars for the game, you can visit the full WWE 2K20 Roster Page.
WWE 2K20 will be released on October 22, 2019, for PlayStation 4, Xbox One and Windows PC.