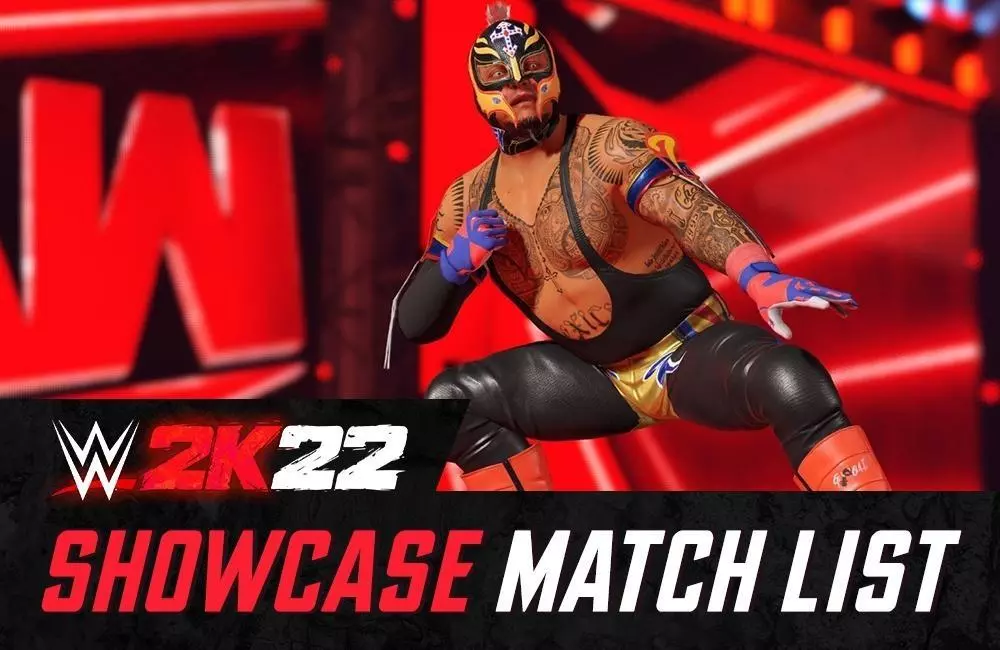 The 2K Showcase Mode returns in WWE 2K22, starring the game's cover star, the legendary high-flyer Rey Mysterio.
In WWE 2K22, the 2K Showcase Mode incorporates new features and updates, allowing players to relive Rey Mysterio's career and the iconic moments behind his most famous matches.
By progressing through the 2K Showcase Mode in WWE 2K22, you will be able to unlock new Characters, Arenas, Attires, and more.
Below you can find the full list of matches featured in the WWE 2K22 Rey Mysterio's Showcase Mode.

WWE 2K22 Rey Mysterio 2K Showcase Match List:
---
Looks like the Royal Rumble 2006 match is not included in the Showcase after all, despite being mentioned in various promotional material.
The biggest match in Rey's career - the Triple Threat for the World Championship at WrestleMania 22 - is also missing, as unfortunately, Kurt Angle is not part of the WWE 2K22 Roster.
For more info on WWE 2K22 check out the News Section, and for the full list of confirmed Superstars for the game, visit the full WWE 2K22 Roster Page.