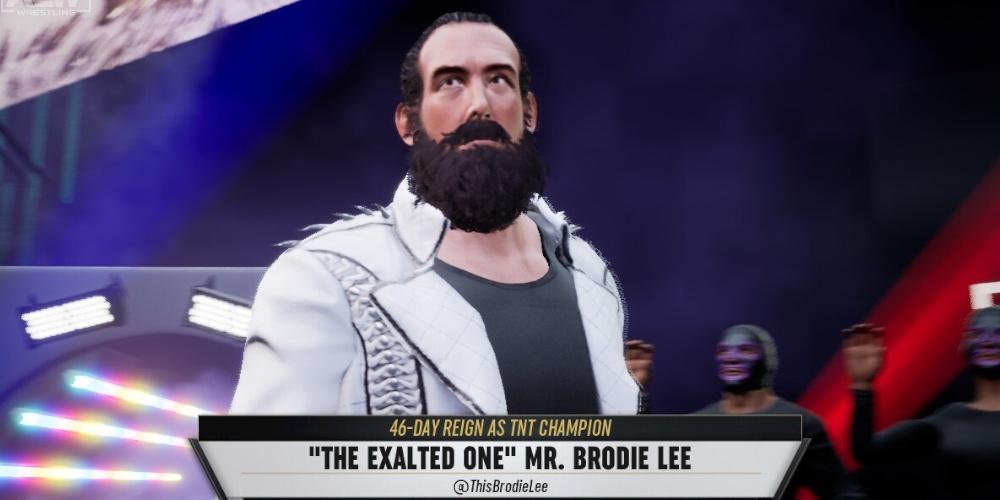 AEW Fight Forever has a solid roster of wrestlers that fans choose from at launch. They can have mixed-gender matches pitting females against the males in the company and put legends like Sting and Chris Jericho in the ring against younger stars like Darby Allin and Sammy Guevara. The game also features hidden wrestling legends like Brodie Lee AKA Luke Harper for fans to unlock.
The unlockable wrestlers in AEW Fight Forever require a specific set of prerequisites to make them available. This guide will outline how to make Brodie Lee available to play the game in any mode, including the Road to Elite career.
How To Unlock Brodie Lee In AEW Fight Forever
Brodie Lee is unlocked during the Road to Elite career mode in AEW Fight Forever. However, obtaining him means that players must trigger the Dark Order event in RTE. The Join the Dark Order storyline is randomized, and if it doesn't appear, players will be required to restart the Road to Elite mode again to see it.
Triggering The Dark Order Storyline In Road To Elite
Luckily players won't have to trawl through much of the career mode to unlock the Join the Dark Order storyline, as it is meant to begin during Block 2B on the Road to Full Gear. You should restart Road to Elite if it doesn't appear to unlock Brodie Lee. We suggest you to try to play the Road To Elite with Chris Jericho, as he appears to be successful in triggering the Dark Order storyline.
The best method to success seems to be winning the first Battle Royale match - some reports say winning isn't required, but doing so triggered the storyline with more success. Players will always become the number two entrant, so picking a wrestler that plays well with good signatures and finishers like Cody Rhodes and keeping their distance will lead to victory.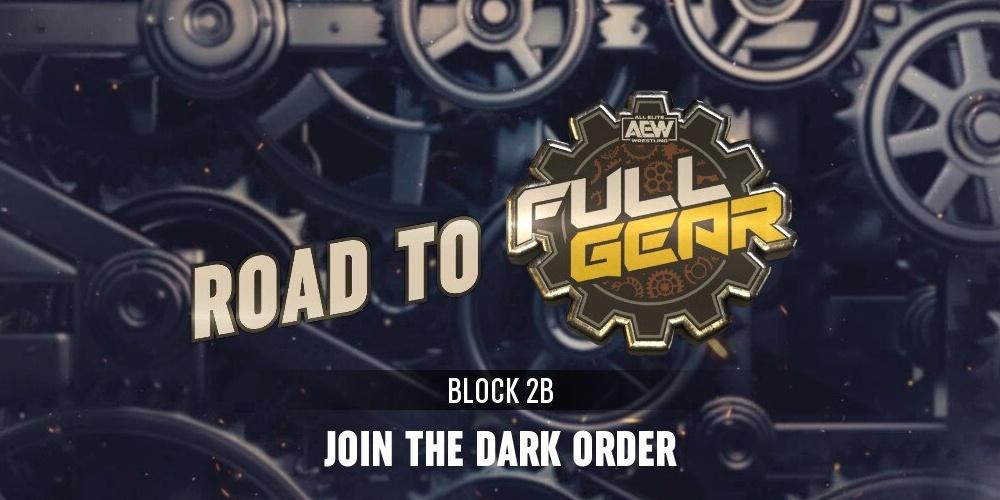 When the Join the Dark Order storyline activates, the player's wrestler will be approached by the Dark Order member, John Silver. He will ask if you want to join the Dark Order. It doesn't matter if you pick yes or no, as it always leads to Silver kidnapping your character and setting up a match with Brodie Lee for the TNT Title. You must beat him for the title to unlock Brodie Lee as a playable character AEW Fight Forever.
Defeating Brodie Lee In AEW Fight Forever
Before the match with Brodie Lee, your character will have to defeat John Silver. After defeating Silver, ensure your wrestler is refreshed and ready for the title match against Brodie in Full Gear.
Even on Easy mode, Brodie is more challenging and may take several signatures and finishers before succumbing to the pinfall. Use the evade mechanic and be prepared to reverse and counter his attacks, but keep on top of him with strikes, quick grapples, and strong grapples when grounded. When the signature flashes up in the Momentum bar, attack Brodie with several signatures and finisher attacks.
After the victory, Brodie Lee can be purchased from the in-game shop for 30,000 in-game credits.
That's everything needed to unlock Brodie Lee in AEW Fight Forever. Let us know in the comments if you had any trouble unlocking him.
---
For more information on AEW Fight Forever, check out the Smackdown Hotel's Fight Forever main page and Roster page.