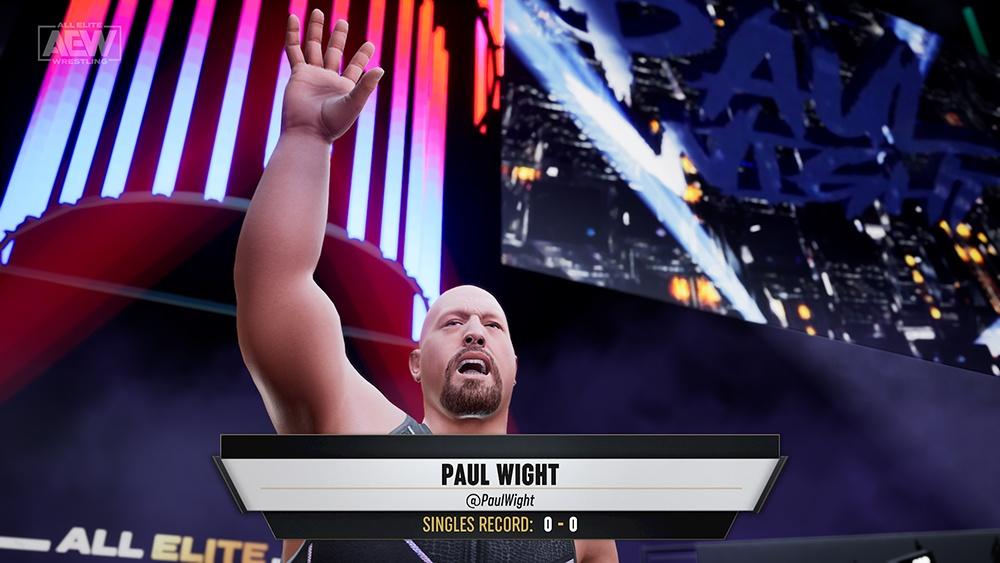 All Elite Wrestling as a promotion doesn't have many big men wrestlers. There is Lance Archer and Wardlow, but no real giants. Thankfully, fans of big wrestlers get one of the greatest of all time in Paul Wight, AKA Big Show in WWE and The Giant in WCW.
However, to play as Paul Wight in AEW Fight Forever, fans must unlock the legend following a specific set of actions in the game's career mode, Road to Elite. Road to Elite features different scenarios that trigger randomly with varying playthroughs. With this guide, however, players obtain the unlockable character Paul Wight in one playthrough.
How To Unlock Paul Wight In AEW Fight Forever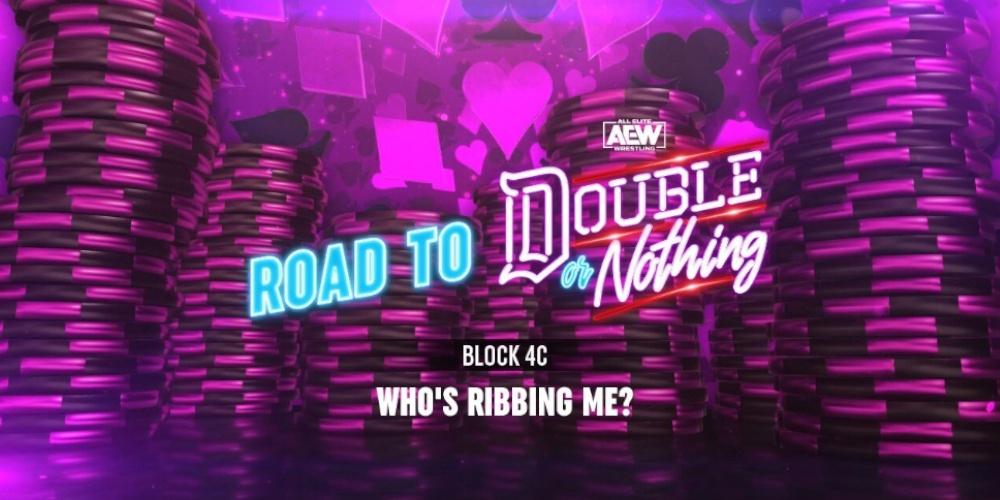 Paul Wight can only be unlocked by playing AEW Fight Forever's career mode, the Road To Elite, but you must go through specific actions to trigger the storyline events that force your character into a match with him. Use the following steps to unlock Paul Wight:
At the wrestler select screen for Road to Elite, choose Malakai Black. After trying various wrestlers, Malakai Black appeared to gain the most success in unlocking the events to get Paul Wight to appear for the match.
Unfortunately, to gain access to the Paul Wight story, you must lose every match until the last chapter, called Who's Ribbing Me? in Block 4C.
This can be time-consuming, but the best way to lose every match is to pause the game and select Quit in the menu to lose every contest automatically.
You should skip the turns and avoid participating in training, dining, and sightseeing. This guide is to get you to the end the fastest way possible. So when prompted, go straight to the AEW Dynamite matches or the PPVs and quit the matches as soon as they begin.
When you reach the final block, you should have access to Road to Double or Nothing's new storyline called Who's Ribbing Me?
Upon reaching this part of the game, your wrestler will realize that a big wrestler has been playing pranks/ribs.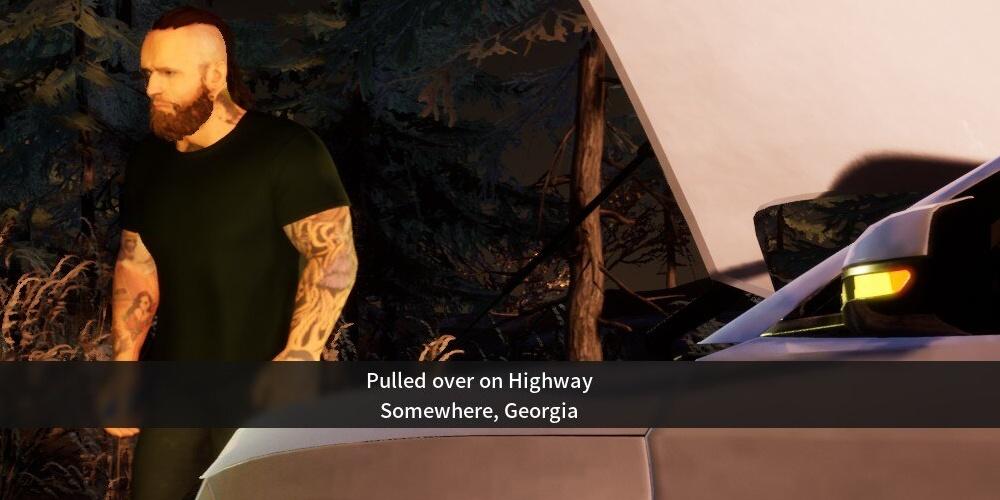 Keep losing the matches, and the story will reach the point where your wrestler's car has been tampered with.
The wrestler - Malakai Black - will arrive at the venue, and they will either miss their match or make it in time. When Malakai makes it to the building, he is informed The Giant Paul Wight is behind all the ribs. This sets up a fight with a time limit, and players must defeat him before they can unlock him.
How To Defeat Paul Wight In AEW Fight Forever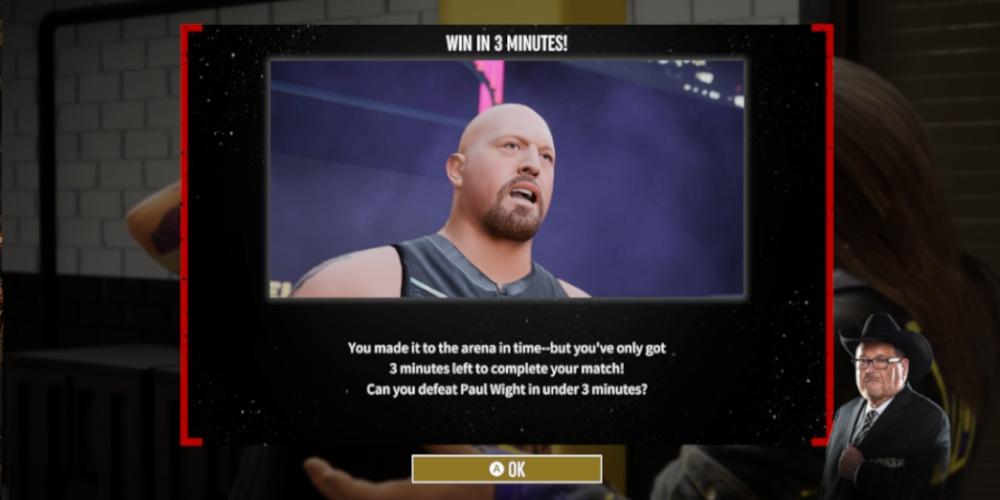 Before the match with Paul Wight, you'll be informed that you only have three minutes to defeat him. While this sounds doable, Wight is powerful and surprisingly fast. Moreover, weight detection prevents early slams, slowing your wrestler down and leaving them vulnerable. He also kicks out of pins with ease after getting hit with signature and finishing moves. Use the following steps to defeat Paul Wight in AEW Fight Forever:
Before starting the match, be prepared to quit the game and restart before the wrestling match ends in case of failure. If you lose, then Paul Wight won't be unlockable.
The best and most efficient way of defeating Paul Wight is to get him outside the ring and win via count out.
Leave the ring and begin taunting him until he follows your wrestler outside of the ring.
Perform a fast grapple, and Irish Whip him into the ring barrier. Keep repeating this, alternating between slamming his head and a whip.
When Wight falls to the ground, pick him up and repeat.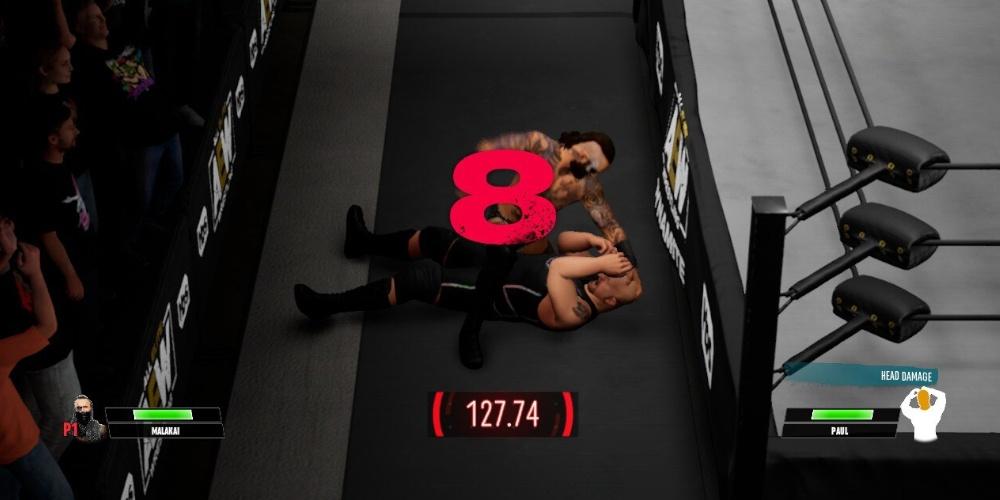 When the clock gets close to eight, attack him with a grounded grapple or pull him to his feet to perform a grapple strike to floor him and run into the ring before the timer runs out.
This may take several attempts, but the count out is the most efficient way to defeat Paul Wight.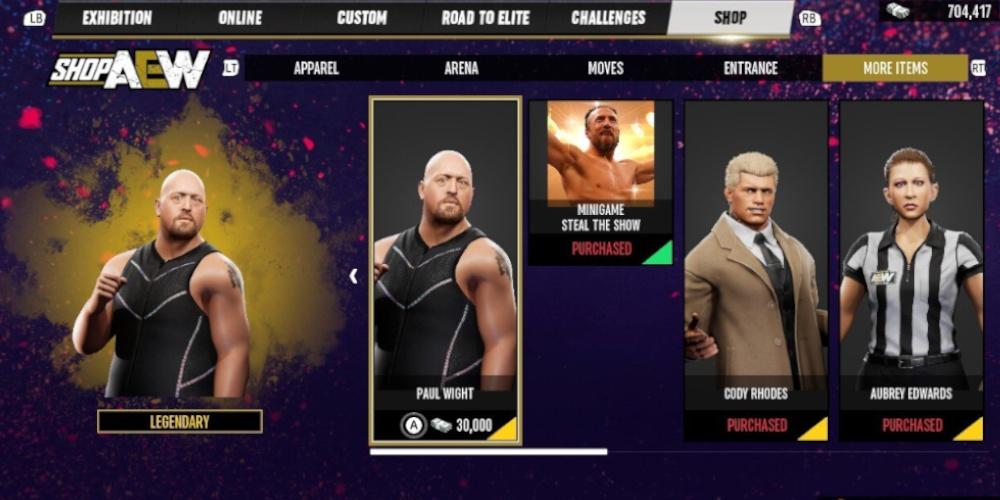 After winning, Paul Wight will be available to buy from the in-game shop for 30,000 credits.
That's everything needed to unlock Paul Wight, AKA The Big Show in AEW Fight Forever. If you found an easier way to defeat him, let us know in the comments below.
---
For more information on AEW Fight Forever, check out the Smackdown Hotel's Fight Forever main page and Roster page.