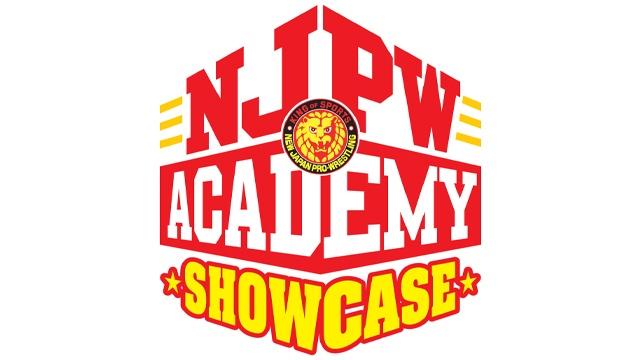 NJPW Academy Showcase (Spring 2023) was a Special Event produced by New Japan Pro Wrestling, which took place on June 10, 2023, at the NJPW LA Dojo in Carson, California.
It's the 32° edition of the Young Lions event series, after NJPW Strong: Lion's Break Contender.
This was a public showcase of the NJPW Academy Spring 2023 Class. NJPW Academy students displayed their skills against fellow classmates, coaches and others.
The main event of the show was Trish Adora vs. Johnnie Robbie.
Below you can find the full match card and results of NJPW Academy Showcase (Spring 2023), and more information about the event.
Event Info
NJPW Academy Showcase (Spring 2023) Results
Fred Rosser defeats Buck Skynyr
Royce Isaacs defeats Rudy Lockhart
Mylo defeats Samsara
Dayton Cameron & Honest John defeat J2 Mattioli & Michael Hopkins
Alec Bullsdale, Elliot Qrow, Langi & Phill Godfrey defeat El Primohenio Trebeca, Jordan Oasis, Red Williams & Alonzo Alvarez
Calder McColl & James Tapia defeat Mulligan & Kyraciaos J. Toumbas
Kevin Knight & The DKC defeat Matt Vandagriff & Cameron Gates
"NJPW STRONG Women's Division Match"
Johnnie Robbie defeats Trish Adora