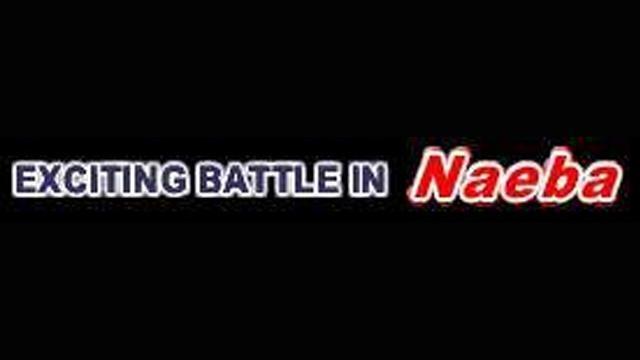 NJPW Exciting Battle in Naeba 1997 was a Special Event produced by New Japan Pro Wrestling, which took place from March 28, 1997 to March 29, 1997, at the Naeba Prince Hotel Event Hall in Yuzawa, Niigata, Japan.
The event had an attendance of 1,698 fans. The main event of the show was Heisei Ishingun (Shiro Koshinaka, Tatsutoshi Goto, Kuniaki Kobayashi, Akira Nogami & Michiyoshi Ohara) vs. Shinya Hashimoto, Junji Hirata, Osamu Nishimura & Bull Powers (Manabu Nakanishi & Satoshi Kojima).
Below you can find the full match card and results of NJPW Exciting Battle in Naeba 1997, and more information about the event.
Event Info
Promotion

New Japan Pro Wrestling

Event Type

Special Event

Start Date

March 28, 1997

Event Date

March 29, 1997

Year

1997

Country

Japan

Location

Yuzawa, Niigata, Japan

Attendance

1,698

Main Event

Heisei Ishingun (Shiro Koshinaka, Tatsutoshi Goto, Kuniaki Kobayashi, Akira Nogami & Michiyoshi Ohara) vs. Shinya Hashimoto, Junji Hirata, Osamu Nishimura & Bull Powers (Manabu Nakanishi & Satoshi Kojima)
NJPW Exciting Battle in Naeba 1997 Results
NIGHT 1
Yutaka Yoshie defeats Kazuyuki Fujita
Koji Kanemoto defeats Black Cat
Osamu Nishimura defeats Tatsuhito Takaiwa
Jushin Thunder Liger & El Samurai defeat Heisei Ishingun (Kuniaki Kobayashi & Akira Nogami)
Bull Powers (Manabu Nakanishi & Satoshi Kojima) defeat Heisei Ishingun (Tatsutoshi Goto & Michiyoshi Ohara)
Heisei Ishingun (Shiro Koshinaka & Akitoshi Saito) defeat Junji Hirata & Shinjiro Otani
Shinya Hashimoto & Takashi Iizuka defeat Kensuke Sasaki & Tadao Yasuda
NIGHT 2
Akitoshi Saito defeats Kazuyuki Fujita
Tadao Yasuda defeats Yutaka Yoshie
El Samurai defeats Black Cat
Jushin Thunder Liger defeats Tatsuhito Takaiwa
Kensuke Sasaki & Shinjiro Otani defeat Takashi Iizuka & Koji Kanemoto

2 out of 3 Falls Match

Heisei Ishingun (Shiro Koshinaka, Tatsutoshi Goto, Kuniaki Kobayashi, Akira Nogami & Michiyoshi Ohara) defeat Shinya Hashimoto, Junji Hirata, Osamu Nishimura & Bull Powers (Manabu Nakanishi & Satoshi Kojima) [2-1]