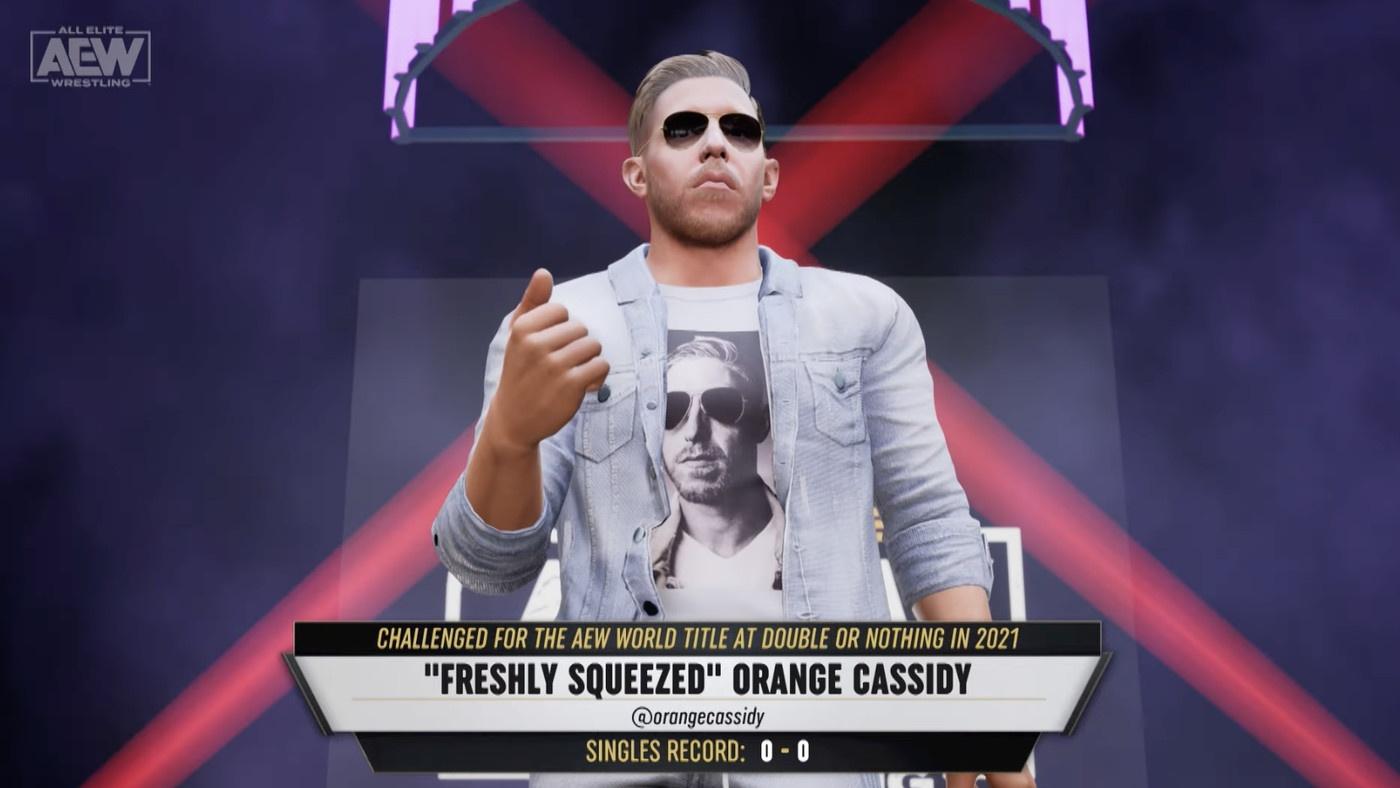 AEW Fight Forever recently got a trailer hyping up the game, and showed off a lot of new gameplay and entrances as well as character models we haven't seen before.
MJF, Orange Cassidy, Jade Cargill, Bryan Danielson, and Sting all got shown off for the first time in the development of the game, and we saw them hit some of their most recognizable finishers in their arsenal.
Within the hype of the trailer, however, there's certainly room to break down some of the details that we can arguably confirm for the game after having seen them in action during this ad, so join me, as we take a look at 5 new gameplay mechanics that are now in AEW: Fight Forever.
Weapons Variety & Mechanics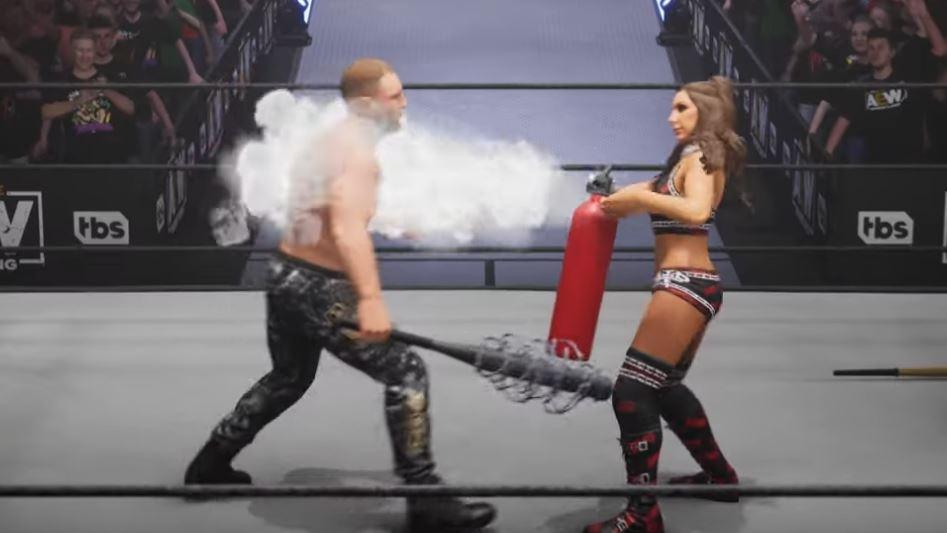 In the trailer, we can see Jungle Boy launching a weapon at Jon Moxley's head, as well as Hangman Page using a bottle of "The Bubbly" as a projectile inside the ring.
This confirms the fan-favorite feature of being able to throw weapons you might find under the ring or around the arena.
We also got a look at Britt Baker shooting a fire extinguisher at Jon Moxley's face, with him taking no visible damage from the initial spurts, whilst holding his signature Barbed Wire Bat in hand.
Title Matches & Entrances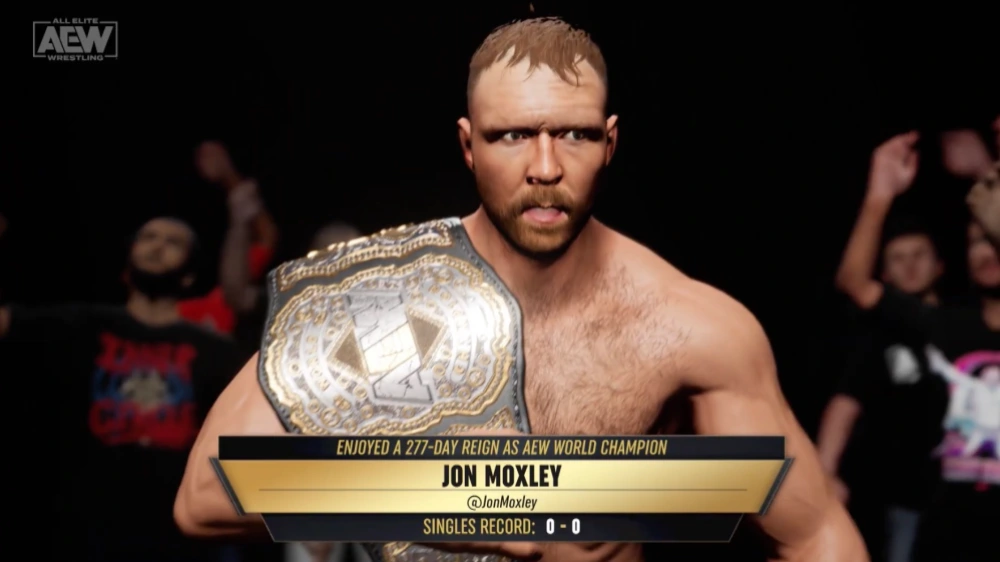 Jon Moxley enters through the crowd, with the World Title draped over his shoulder, confirming two features at once, Title Entrances, and Title Matches in-game.
Thunder Rosa entered with the Women's title around her waist, thus confirming that some members of the roster WILL HAVE custom title entrances and others will simply have the title around their waists as they walk in.
Interactive Environments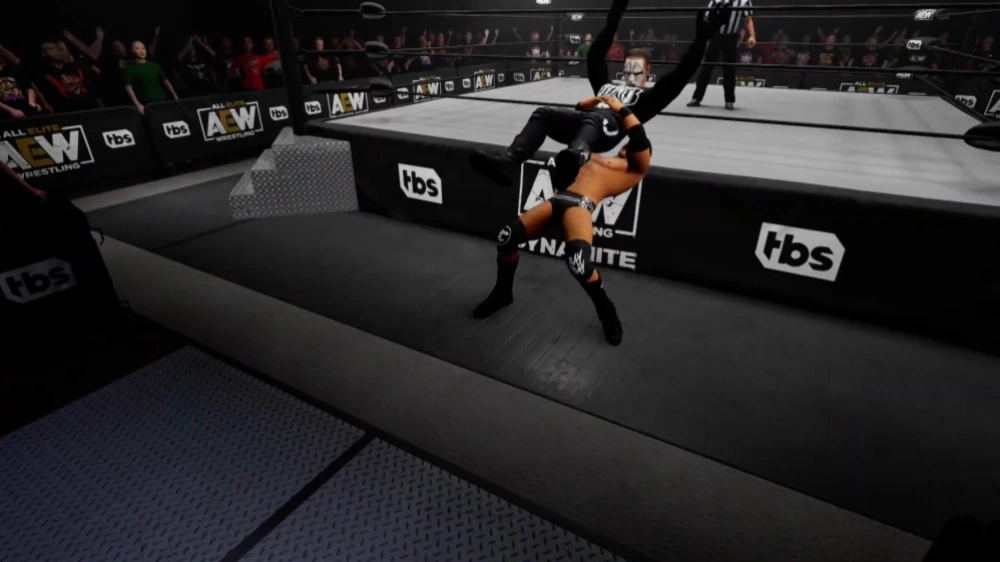 The Deathrider, Jon Moxley, drives his knee into Jungle Boy Jack Perry's blood-drenched back, crushing him into a steel barricade. At another point in the trailer, we also see Hangman Page and Chris Jericho bounce each other off of the barricade with different strikes and maneuvers.
Some locations in the environment will seemingly have moves you can perform when an opponent is placed onto them, as we also see Adam Cole hit a German Suplex onto Sting, and the impact as he bounces off the apron is quite devastating.
Blood Physics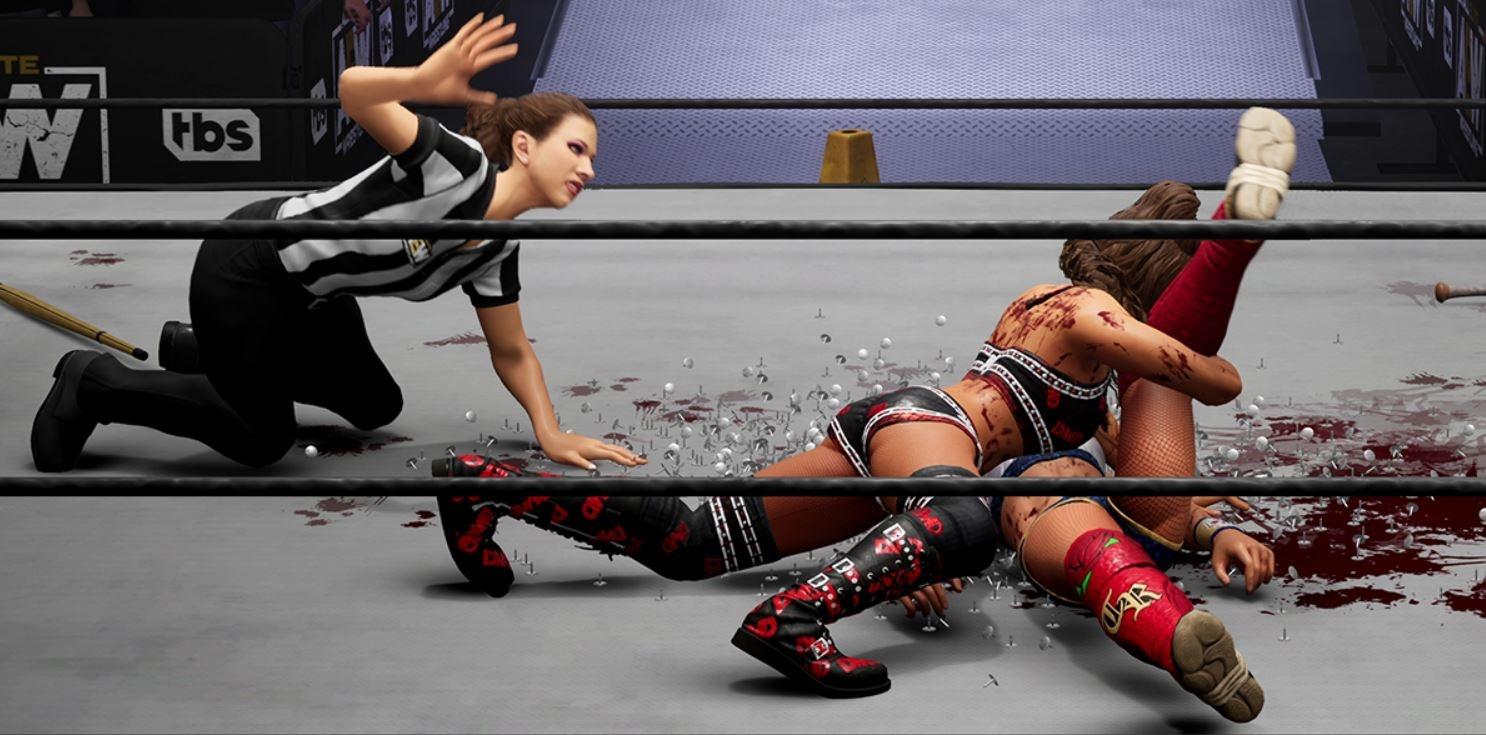 For many gamers Fight Forever might be their first chance to see Women Wrestlers bleed in a video game, as seen in the trailer, Britt Baker and Thunder Rosa were wrestling, and after an aerial maneuver onto some thumbtacks, we can see the blood pouring out of a competitor's back from the punishment being endured.
Even in the Smackdown games, with their First Blood matches, we have yet to see this level of violence and gushy bloody detail in a 3D Wrestling Game.
New Cover for AEW Fight Forever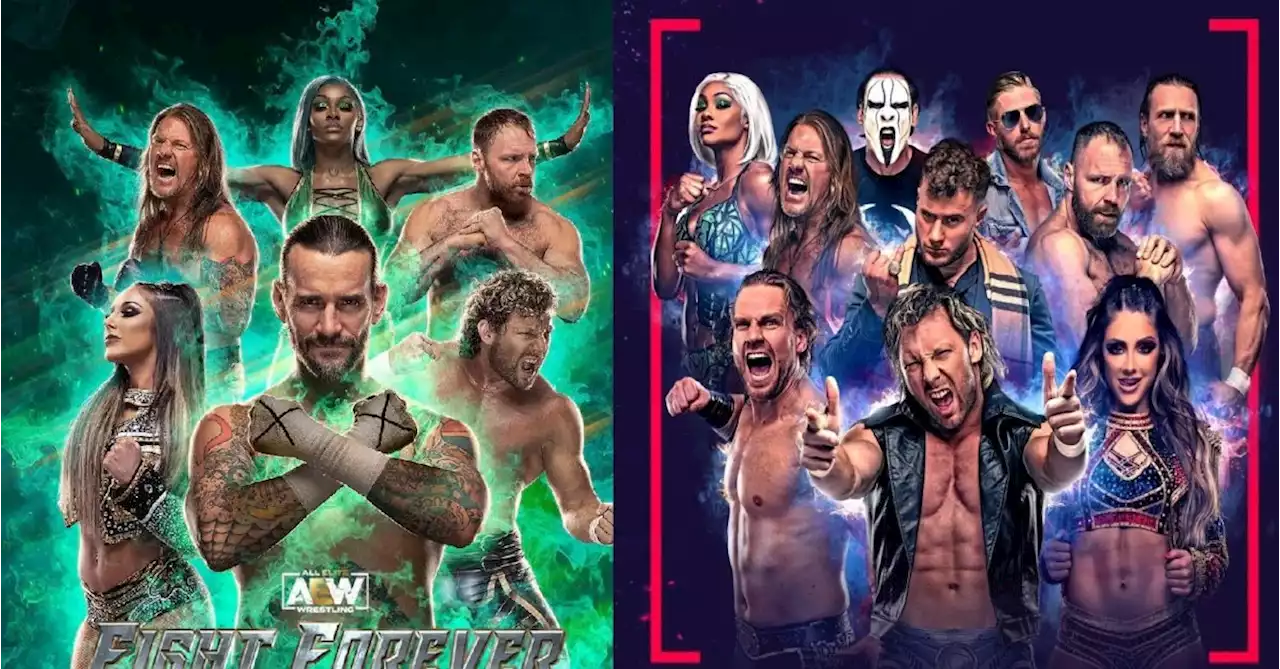 Lots of games have working titles and working covers, or advertisements that are not necessarily subjective to the final product, and such seems to be the case with Fight Forever.
The original marketing image was a green smoke-filled group shot featuring CM Punk, while we now have a new cover with blue smoke, which is a more-TV accurate background, with a shot of Omega, Sting, MJF, Hangman, and others.