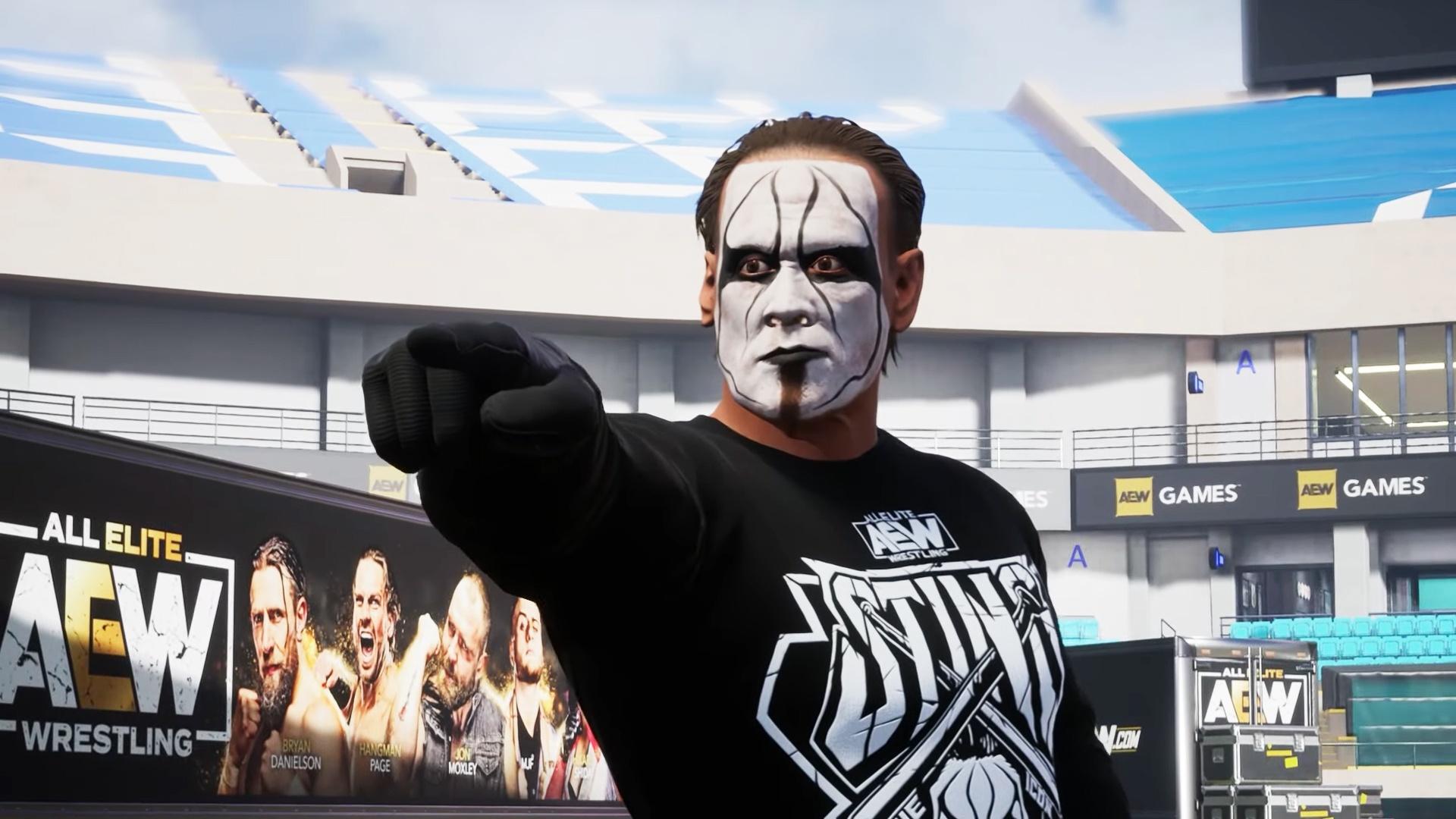 AEW Games and THQ have just announced the Stadium Stampede Battle Royale Mode for AEW Fight Forever.
The anticipated Stadium Stampede "Battle Royale" mode is set to revolutionize the AEW Fight Forever gaming experience. This free downloadable mode will release soon on PlayStation 5, PlayStation 4, Xbox Series X|S, Xbox One, Nintendo Switch, and Steam PC.
Here is all the information we know about this upcoming new game mode!
AEW Fight Forever Stadium Stampede Battle Royale Info:
In Stadium Stampede "Battle Royale" mode, 30 wrestlers enter the grand stadium, each vying for the chance to be crowned the ultimate champion. Drawing inspiration from the popular Battle Royale concept, only one wrestler will emerge victorious, standing tall among the rest.
Similar to the traditional Battle Royale format, the Stadium Stampede mode features a shrinking playable area, intensifying the competition as the match progresses. As the clock ticks, the boundaries of the stadium gradually close in, forcing the remaining wrestlers into tighter and more confined spaces. This dynamic element adds an extra layer of tension and strategy to the gameplay, requiring participants to constantly adjust their tactics and positioning.
Wrestlers caught outside the boundaries of the shrinking arena will suffer damage, pushing them closer to defeat. To survive, players must stay within the designated safe zone or risk succumbing to the relentless forces of elimination.
Exactly like a Battle Royale, the Stadium Stampede playable area shrinks, forcing the remaining players into a tighter space.

Players caught outside the safe area will take damage.#AEWFightForever #StadiumStampede pic.twitter.com/9epF7tOvUc

— The SmackDown Hotel 🔥 (@TheSDHotel) July 6, 2023
To enhance the gameplay experience, Stadium Stampede "Battle Royale" will also feature the ability to equip Loadouts, similar to popular titles like Call of Duty Warzone. Players can customize their characters, selecting the weapons, skills, and abilities that best suit their playstyle.
Keep an eye out for the upcoming release of this free downloadable mode on AEW Fight Forever on PlayStation 5, PlayStation 4, Xbox Series X|S, Xbox One, Nintendo Switch, and Steam PC.
AEW Fight Forever Stadium Stampede Trailer:
What do you think of the upcoming Stadium Stampede Battle Royale mode? Let us know in the comments below!
---
For all the information on AEW Fight Forever check out the AEW Fight Forever Main Section, and the full AEW Fight Forever Roster Page.