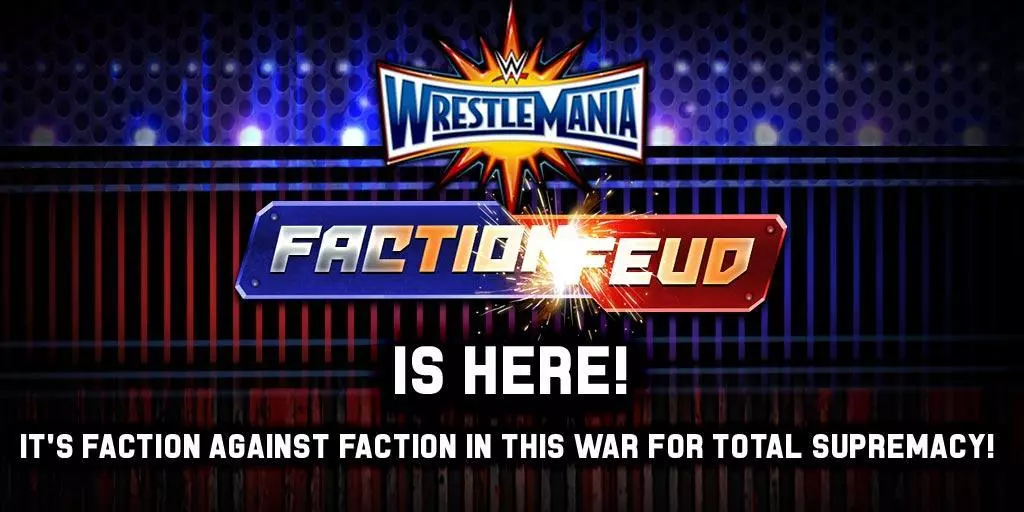 An update has been released for the WWE Champions, including brand new features:
Faction Feuds
Get ready to Brawl with Faction Feuds! During Feud Events, Factions create Teams to battle each other in 5-vs-5 Brawls.

Deal damage and defeat opponents to increase your Faction's Feud Score to climb the Leaderboard!

Top Factions earn amazing rewards and Trophies that grant bonuses to all members until the next Feud Event!
Revamped Superstar Styles
To add more strategy and value to each Superstar, ability styles have been added to the game. Ability styles associate with a Superstars secondary color and determines what types of abilities that Superstar will do. Styles have strengths and weaknesses across classes:
TRICKSTER CLASS
Purple Aggressive Superstars have an advantage versus Green Defensive Superstars

Purple Defensive Superstars have an advantage versus Green Aggressive Superstars

Purple Chaotic Superstars have an advantage versus Green Focused Superstars

Purple Focused Superstars have an advantage versus Green Chaotic Superstars
TECHNICIAN CLASS
Green Aggressive Superstars have an advantage versus Red Defensive Superstars

Green Defensive Superstars have an advantage versus Red Aggressive Superstars

Green Chaotic Superstars have an advantage versus Red Focused Superstars

Green Focused Superstars have an advantage versus Red Chaotic Superstars
POWERHOUSE CLASS
Red Aggressive Superstars have an advantage versus Blue Defensive Superstars

Red Defensive Superstars have an advantage versus Blue Aggressive Superstars

Red Chaotic Superstars have an advantage versus Blue Focused Superstars

Red Focused Superstars have an advantage versus Blue Chaotic Superstars
ACROBAT CLASS
Blue Aggressive Superstars have an advantage versus Yellow Defensive Superstars

Blue Defensive Superstars have an advantage versus Yellow Aggressive Superstars

Blue Chaotic Superstars have an advantage versus Yellow Focused Superstars

Blue Focused Superstars have an advantage versus Yellow Chaotic Superstars
SHOWBOAT CLASS
Yellow Aggressive Superstars have an advantage versus Black Defensive Superstars

Yellow Defensive Superstars have an advantage versus Black Aggressive Superstars

Yellow Chaotic Superstars have an advantage versus Black Focused Superstars

Yellow Focused Superstars have an advantage versus Black Chaotic Superstars
STRIKER CLASS
Black Aggressive Superstars have an advantage versus Purple Defensive Superstars

Black Defensive Superstars have an advantage versus Purple Aggressive Superstars

Black Chaotic Superstars have an advantage versus Purple Focused Superstars

Black Focused Superstars have an advantage versus Purple Chaotic Superstars