After over 2 years of work, we are very happy to release and share with you a project we had in store for a long time. You may know our website for creating Roster pages for WWE Games for the past 10 years, but we decided to expand our passion to make something even bigger.
We created a complete Rosters Database that allows you to literally travel through time and see the Rosters for WWE, AEW, TNA, ROH, WCW, ECW (and other major promotions) at any point in history!
Not only you can see the Rosters by Year (to see all wrestlers that appeared in a company in a certain year), but you can also choose a specific date in history and see the exact Roster of a company in that specific date! Every single brand change and promotion change for every wrestler is accounted for, in the their exact dates.
And all of this comes with a clear and accurate visual representation: each wrestler in each date appears with the actual ring name and actual look (picture) they had at that exact time of their career in that company, as well as the background of their brand.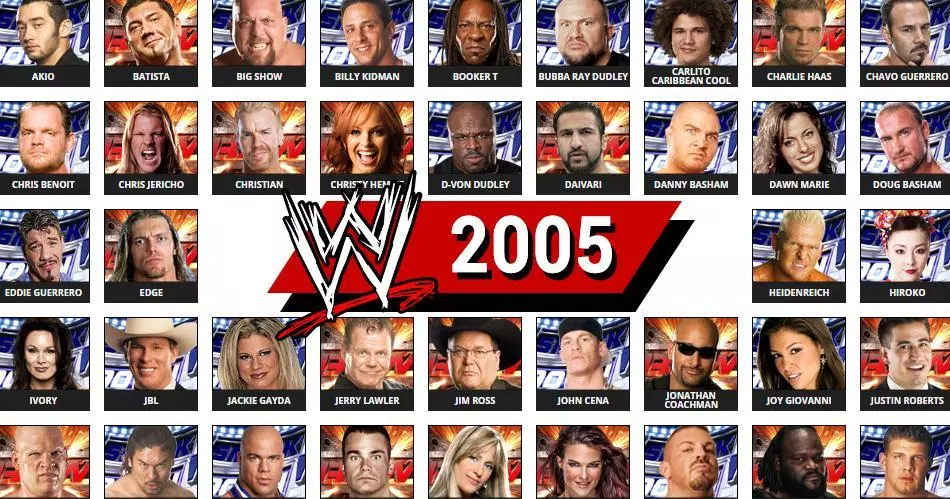 This is the link for the WWE Rosters. After choosing a Promotion and a Date, you can further filter the Rosters by Brand (for WWE), as well as by Men/Women. And the database doesn't only include Wrestlers, but also Managers, Announcers, Authority figures, Producers and other personalities.
For quick navigation, we have a Years Dropdown, and some quick links buttons for key dates, such as WWE Rosters Pre and Post Drafts for each year.
For example, take a look at the WWE Roster the day of WrestleMania 21! Or TNA's roster in 2007!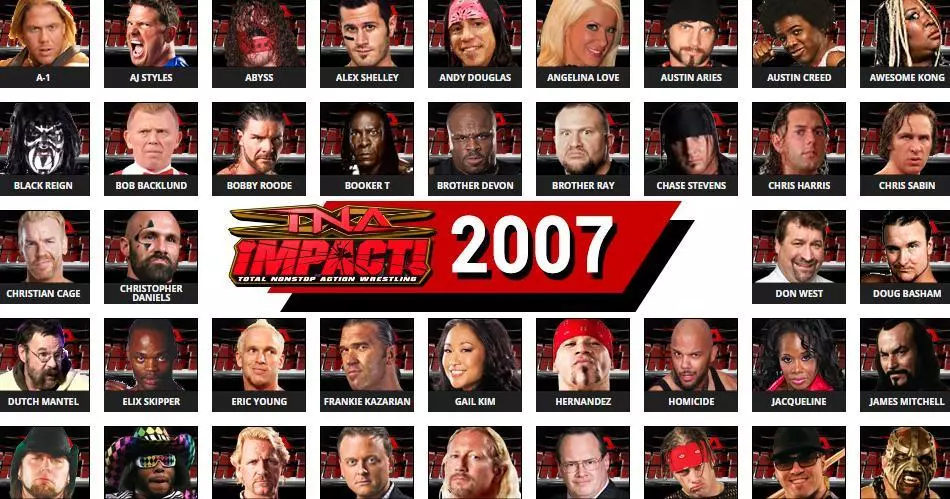 Clicking on each wrestler features their Career History, Ring Names changes and Face / Heel Turns, all with exact dates (check out Big Show's profile!), as well as Accomplishments, their Pictures through history, Bio and more information and statistics.
Of course we don't have every single wrestler that ever existed, but we have over 1200 profiles, with our rosters only being incomplete the further you go back in time (such as the 60s) or in case of NJPW wrestlers.
We're still improving the individual profiles as of today, by adding more info such as Tag Teams & Stables, Theme Songs and some remaining Ring Names yet to add.
There is also a WWE Hall of Fame page with all the inductees, which can be seen in full or filtered by Class (year) or Wing.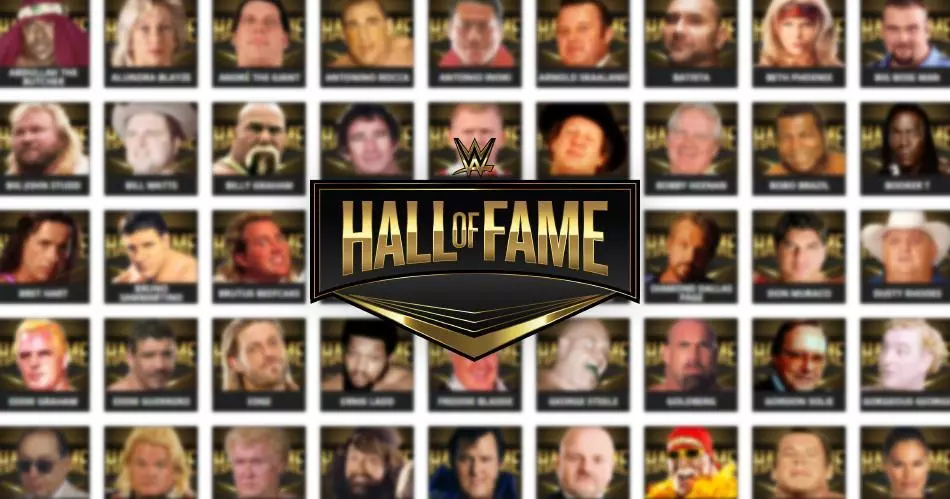 We worked very hard on this project, both from a data collection standpoint as well as coding and developing, making sure everything is as accurate and complete as possible. But should you find any mistake or anything that is missing, definitely let us know!
We really hope you enjoy it and find it useful, we can't wait to hear your feedback!