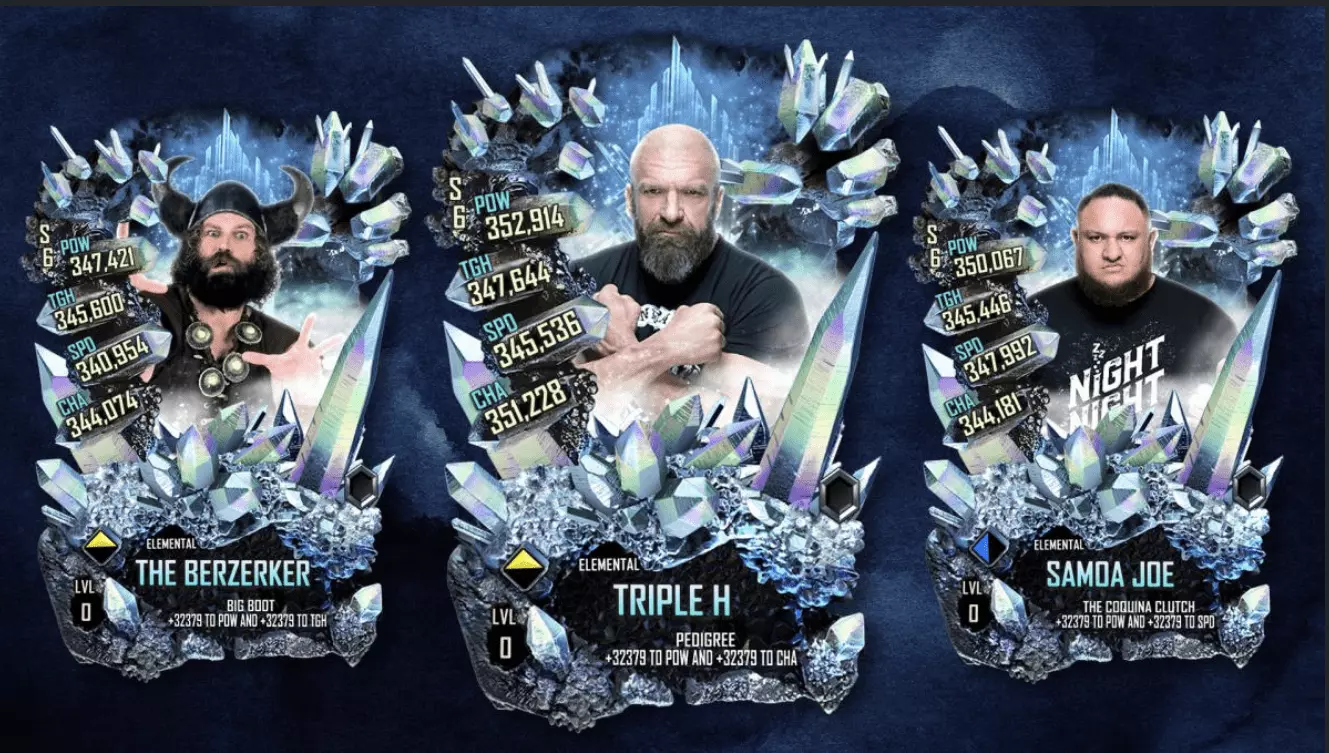 On Wednesday 10th of June WWE SuperCard released a new tier called the Elemental tier. This new tier offers a stunning new design to the game.
WWE SuperCard have now moved the announcements tab to the home menu to make it simpler for players to find within the game. The latest news is now much easier for players to find.
Over 70 new cards have been announced for this new (ele)mental tier, with new cards such as The Berzerker, Mercedes Martinez, and more. There are also more cards to come with MITB and event cards.
A negative side to the new tier is that the stats are significantly low compared to the WM36 card stats because there is only a 100,000 stat difference between the elemental base card and WM36 perfect pro cards.
For more information on the WWE SuperCard cards, visit our SuperCard Cards Catalog where you can find all the cards featured in the game.