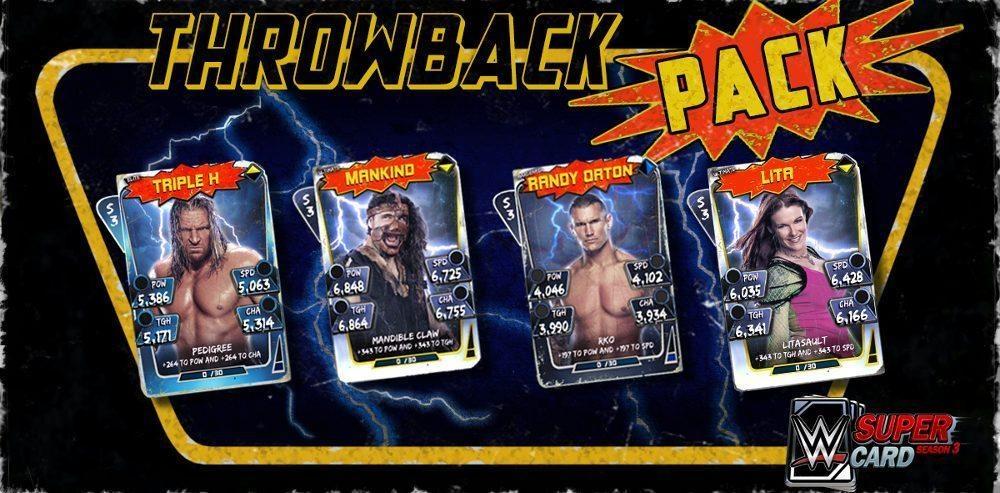 2K released the first update for WWE SuperCard Season 3 today, introducing several new options to the popular card-battling mobile game for iOS and Android devices.
The new update adds a new Throwback Plus pack to the mix as well as numerous updates to current modes in the popular mobile game.
With the new Throwback Plus pack, fans of 2K's WWE mobile game will receive the Season 3 versions of various WWE Legends plus the WWE SuperCard debut of Mankind. Mick Foley's masked alter-ego will debut in the Throwback Plus pack as an Ultimate card. He's joined by Season 3 debuts of Stone Cold Steve Austin, Undertaker, Daniel Bryan, Triple H, Lita, Ric Flair, Batista, Trish Stratus, and more.
Moreover, WWE SuperCard will salute the game's top players by introducing leaderboard rewards for the game's Ranked and Royal Rumble modes. Players who rank high enough on the respective mode's leaderboards will receive game credits to help bolster their personal WWE card decks.
For more information on the WWE SuperCard Season 3 cards, check out our S3 Cards Catalog:
Ultimate cards Coming Soon...