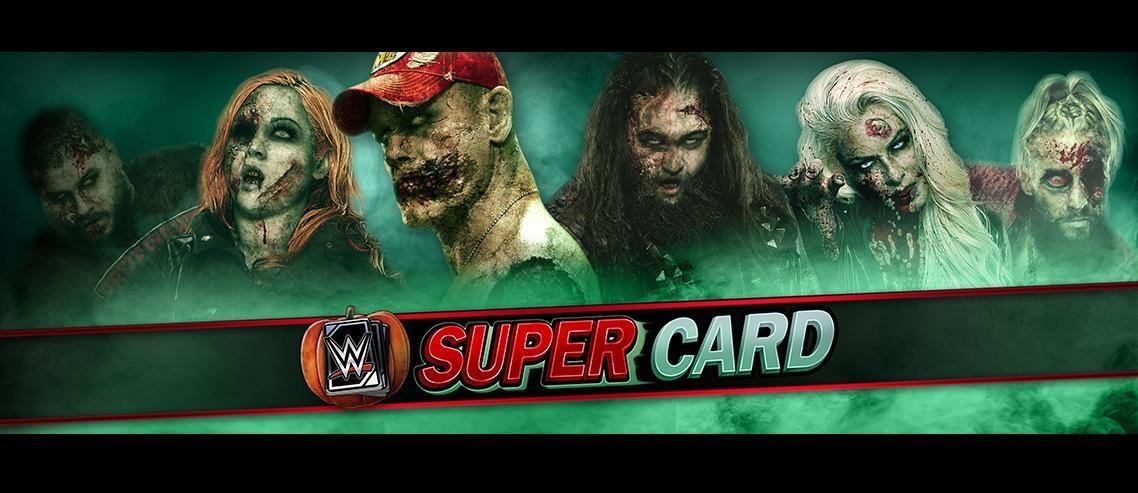 2K Games issued the following announcement, revealing new Halloween content for WWE Supercard Season 3 that will feature new Zombie themed WWE Superstar cards and more.
This promotion kicks off today, October 17th, and runs through Tuesday, October 31st, and features brand new Halloween themed cards, exclusive Halloween Event cards, as well as pumpkins appearing on the Draft Boards for those players who are in the Ultimate tier and above. For those of you not in those tiers, don't worry – pumpkins also have a chance to take the place of Superstars in any pack obtained during this promotion.
At the end of the event, these pumpkins will harvest and then turn into random Halloween WWE Superstar cards! Make sure to collect as many pumpkins as you can in order to get your hands on some of the scariest Superstar cards you've ever seen.
Halloween Themed Content: Brand new Halloween themed cards as well as pumpkins appearing on the Draft Boards.
Never-Before-Seen Cards: Featuring several WWE Superstars, including Zombie John Cena;
Halloween Events: There will be two solo and two team events during this promotion that will contain some Halloween cards. The top tier reward for each event will be an exclusive SummerSlam '17 Halloween event card!
Something spooky comes to this week's Solo Ring Domination… The Undertaker is here to put your name on his tombstone ☠️ pic.twitter.com/CwTSmUOtrd

— WWE SuperCard (@WWESuperCard) 18 ottobre 2017