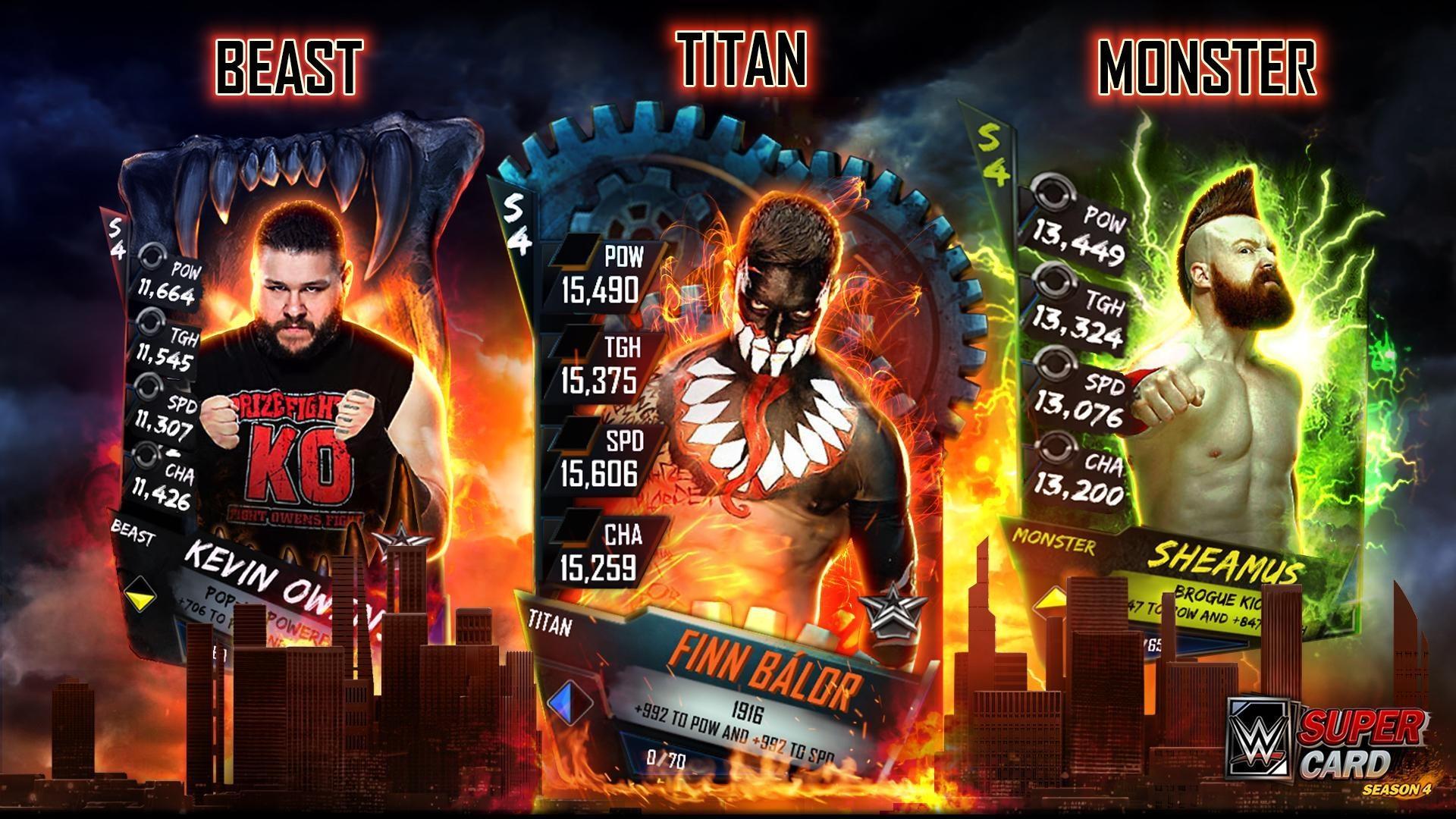 2K today announced additional details of the new card tiers coming in WWE SuperCard Season 4, with Beasts, Monsters and Titans entering the ring in the highly anticipated fourth season of the popular WWE collectible card-battling game. These brand new tiers are designed to channel the savage ferocity of legendary WWE Superstars, adding 245+ cards to the game.
Beasts: Beasts bring to life the feeling of witnessing Finn Bálor crawling on all fours as he enters the ring and screams at the top of his lungs. As the crowd roars with him, Finn roars even louder.
Monsters: Monsters are terrifying. They're unstoppable. Monsters like AJ Styles take down champions all by themselves, no matter who that champion may be. Nothing gets in their way.
Titans: Titans are almost mythic. They come around once in a generation, destroy all who oppose them and become legends. Alexa Bliss just wins, whether that be on Raw or SmackDown Live. She is a Titan.