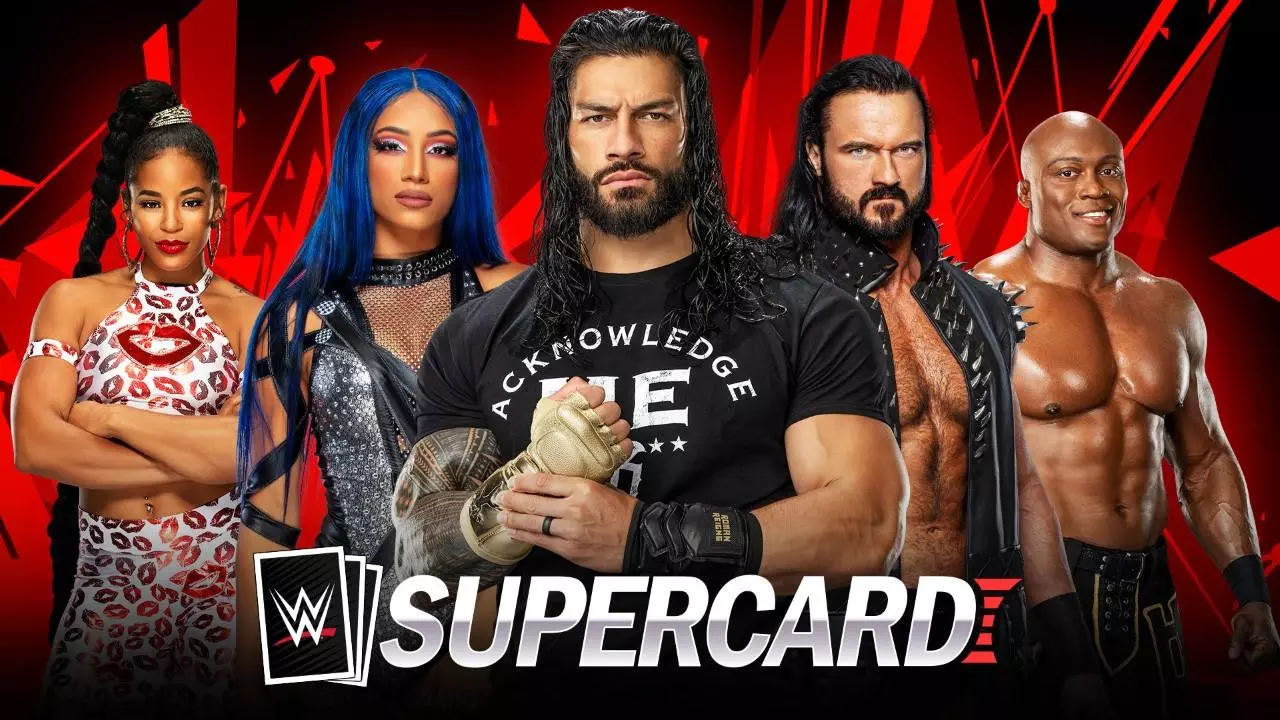 New Survivor game mode, three card tiers, gameplay upgrades, and reward opportunities await mobile Superstars everywhere
A new era of WWE® SuperCard begins today with the launch of WWE SuperCard Season 8. The new Survivor game mode, three new card tiers, a slew of new WWE Superstars, and multiple gameplay upgrades are all available now in the collectible card-battling game from Cat Daddy Games.
In Survivor mode, players are tasked with becoming the sole survivor in a winner-takes-all tournament against up to 10 other live players, using a "closed pack" of cards dealt at random. At the beginning of each match, players trade one of their cards to their opponent, for an extra element of strategy.
Three new card tiers – Mire, Maelstrom, and Valhalla – will become available as players advance. New cards representing past and present WWE Superstars including Rick Boogs, Afa and Sika, Julius and Brutus Creed, Mansoor, Molly Holly, and more are available for the very first time in WWE SuperCard.
WWE SuperCard Season 8 also features a few important gameplay upgrades, including Champion's Boost, Pack Battle rewards, and Manager Cards.
WWE Championships can change hands at a moment's notice, so it is only fitting that Champion's Boost is a new stat modifier that will be automatically applied to a Superstar's card after winning a WWE title.
The Pack Battle reward is a free pack available each week, offering increasing rewards based on the number of consecutive days a player logs into the game.
Finally, a new card update comes in the form of Manager Cards. Decks now have a provision for three support cards – one Manager Card and two single-use support cards. Manager cards are automatically activated, and their effects are applied to active cards when a player starts a match.
WWE SuperCard Season 8 Trailer