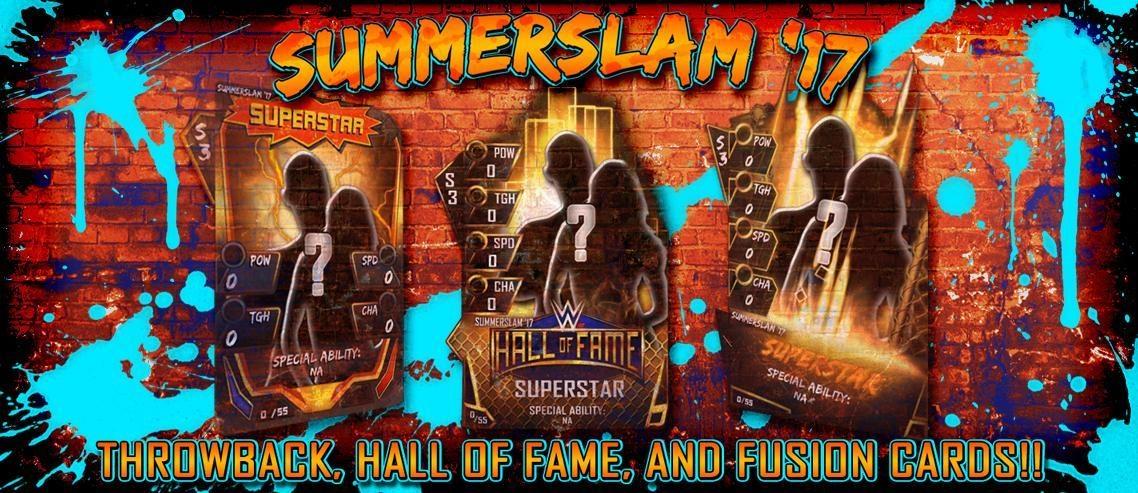 2K today announced availability of a new Update to WWE SuperCard – Season 3, the latest iteration of 2K's popular WWE collectible card-battling game. Today's free update, released today for iOS and Android devices, introduces additions to the Fusion Chamber, the Pack Store and the SummerSlam '17 tier, including a wide variety of new cards!

New cards in this update include:
Fusion Cards: Including Kevin Owens, The Miz, Finn Balor, Jimmy Uso, Jey Uso, Asuka, Natalya and more;
WWE Hall of Fame Cards: Featuring Sting, Kurt Angle, Kevin Nash, Edge, Razor Ramon and more;
Throwback Cards: New additions include Shane McMahon, Kane, The Rock, Big Show, Emma and, celebrating his WWE SuperCard debut, Shelton Benjamin!
Additionally, the Fusion Chamber now goes up to the SummerSlam '17 tier, with seven new cards for players to fuse and adjustments to the Pack Store to make way for the new SummerSlam '17 Throwback and WWE Hall of Fame cards.