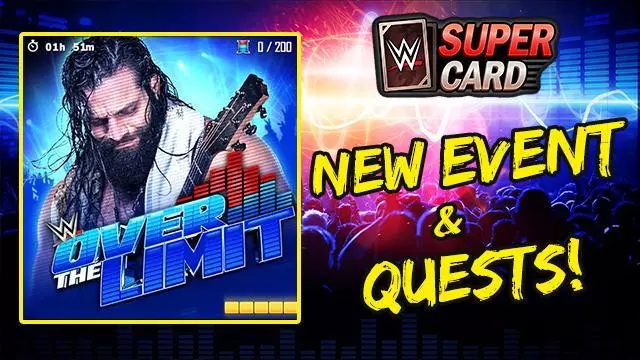 The first major Update for the Season 5 of WWE SuperCard is coming this week, featuring a new debuting Event and Quests!
We had the pleasure to hear from 2K the details about the contents that will be included in the upcoming update one, so let's take a look at what it will feature!
Over The Limit
On top of the new features, a first new Solo Event is debuting in Season 5. It is called Over The Limit!
This new event mode will consist of gaining Hype points from the matches you play, and then donating the Hype points to contribute to a Global count (similar to the old PCC) to earn rewards.
Here are the steps explained:
Collect and Contribute HYPE Points! - Hype points drop off the draft board, similar to the Charge cards while playing Team Battleground.
Once you collected the Hype, use Bouts to start the donation and proceed to the Match Board.
Get a Hype Multiplier! - In the Match Board screen, you can receive more HYPE from each successful pull. You can keep selecting tiles until you match 3 of the same symbol.
You can also use the Reveal option to improve your chances.
Build towards two sets of rewards! - Over the Limit has two kinds of rewards: solo rewards that you earn as you play and a global community reward that anyone who minimally participates in the event can earn.
Your final contribution will be added to both SOLO and GLOBAL HYPE Totals:

SOLO: For your own Hype points contributions
GLOBAL: Based on total HYPE from all players
The first Over The Limit event will launch THIS WEEK on December 12, featuring Elias!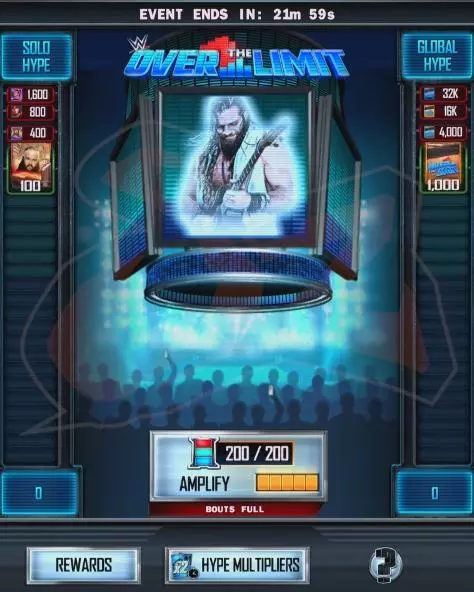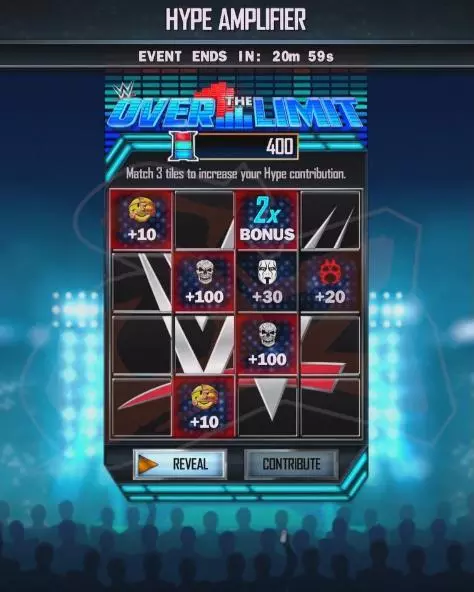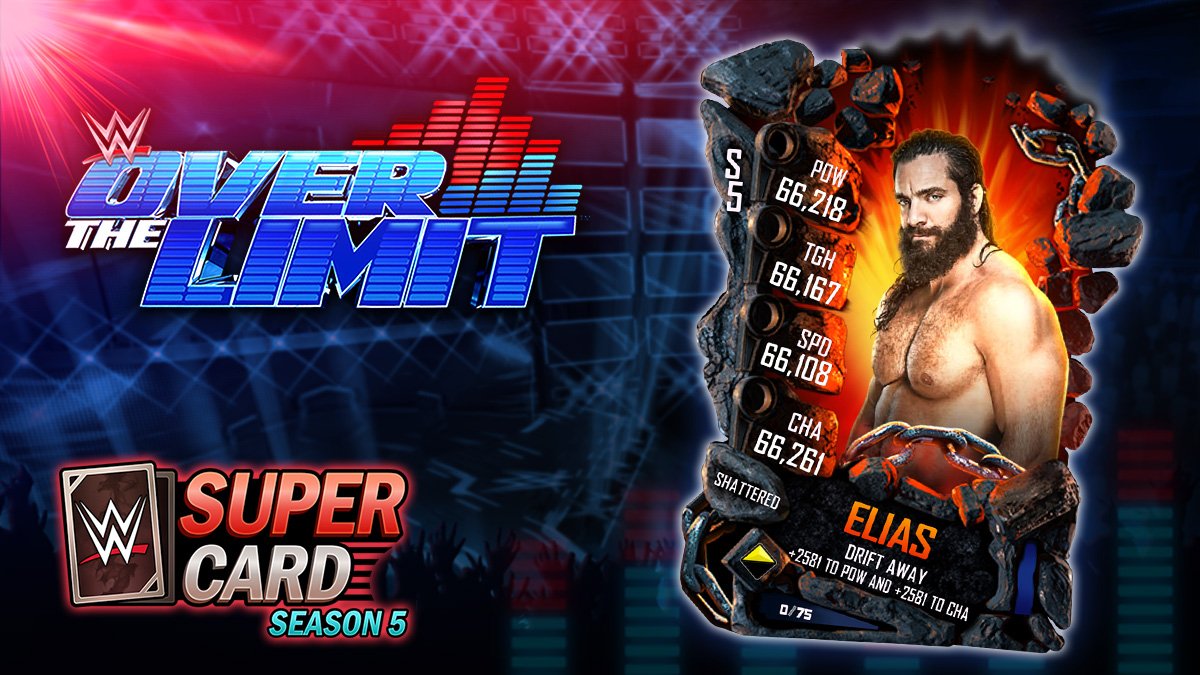 Quests
A new type of Open Challenges will be added to the game, they are called Quests. Quests are time-limited challenges that pop up randomly (like the special Fusion events), and that when completed, will give you free Tickets and Packs.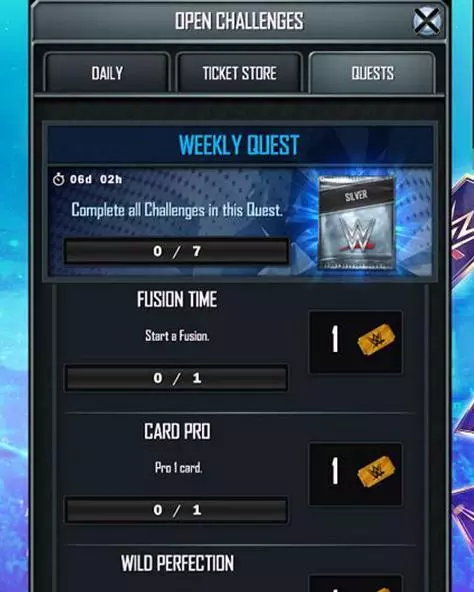 For more information on the WWE SuperCard cards, visit our SuperCard Cards Catalog, where you can find all the cards featured in the game.