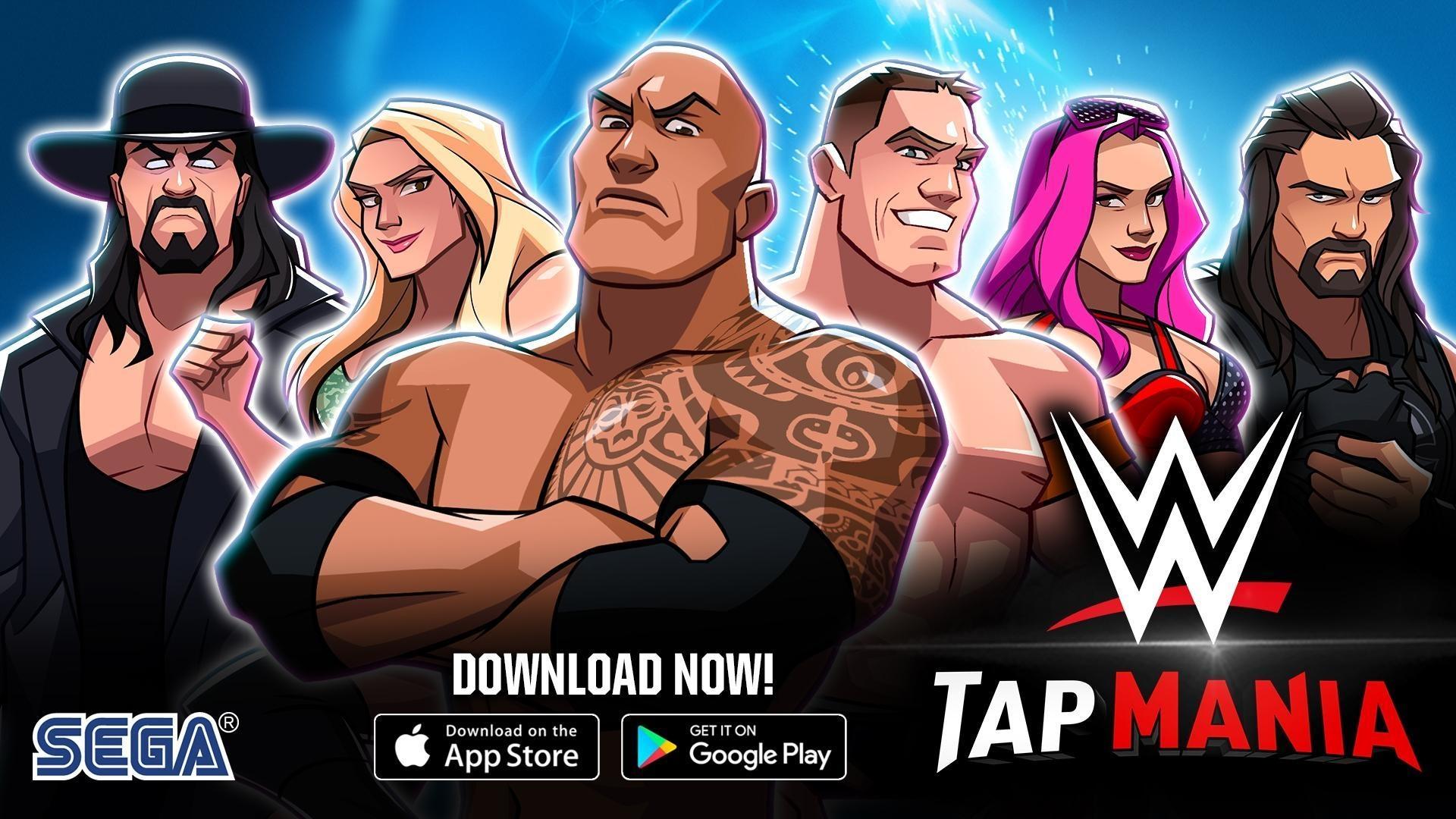 It's time for the WWE Universe to get in the ring and unleash the mania.
SEGA Networks Inc. in partnership with WWE, today launched WWE Tap Mania, an action-packed mobile game that is now available worldwide* to download for free with in-app purchases on the App Store for iPhone and iPad, and Google Play Store for Android devices. Developed by The Tap Lab, WWE Tap Mania features an expansive roster of past and present WWE Superstars facing off in the ring in high-octane live events and daily challenges.
In WWE Tap Mania, the action is immediate as players can get right into the ring; tapping to unleash signature moves on opponents, and collecting Superstar cards in order to assemble the ultimate team and take down the competition. Superstars can be leveled up to increase power and characters can be customized, allowing players to create signature moves that fit their own personal playstyle.
Included in the action are Legends and Superstars such as The Rock, John Cena, Triple H, Undertaker, Brock Lesnar, Roman Reigns, Sasha Banks and The Miz, with play-by-play commentary by WWE announcers Michael Cole and Corey Graves.
Players will also get the opportunity to compete against other members of the WWE Universe in WWE Tap Mania through in-game WWE Events. These daily live events are based on WWE's marquee programs and special events, including WrestleMania, SummerSlam, Raw, SmackDown LIVE and more. Results from these live events will appear on in-game leaderboards, allowing everyone to know who is the most dominant force in WWE's newest mobile game.
#UnleashTheMania! Battle the best, build your team, and take on the world to top Leaderboards and become a WWE Champion today! Download WWE Tap Mania now from the the App Store for iOS devices and Google Play for Android devices.
*WWE Tap Mania is not currently available in Japan, Korea or Mainland China