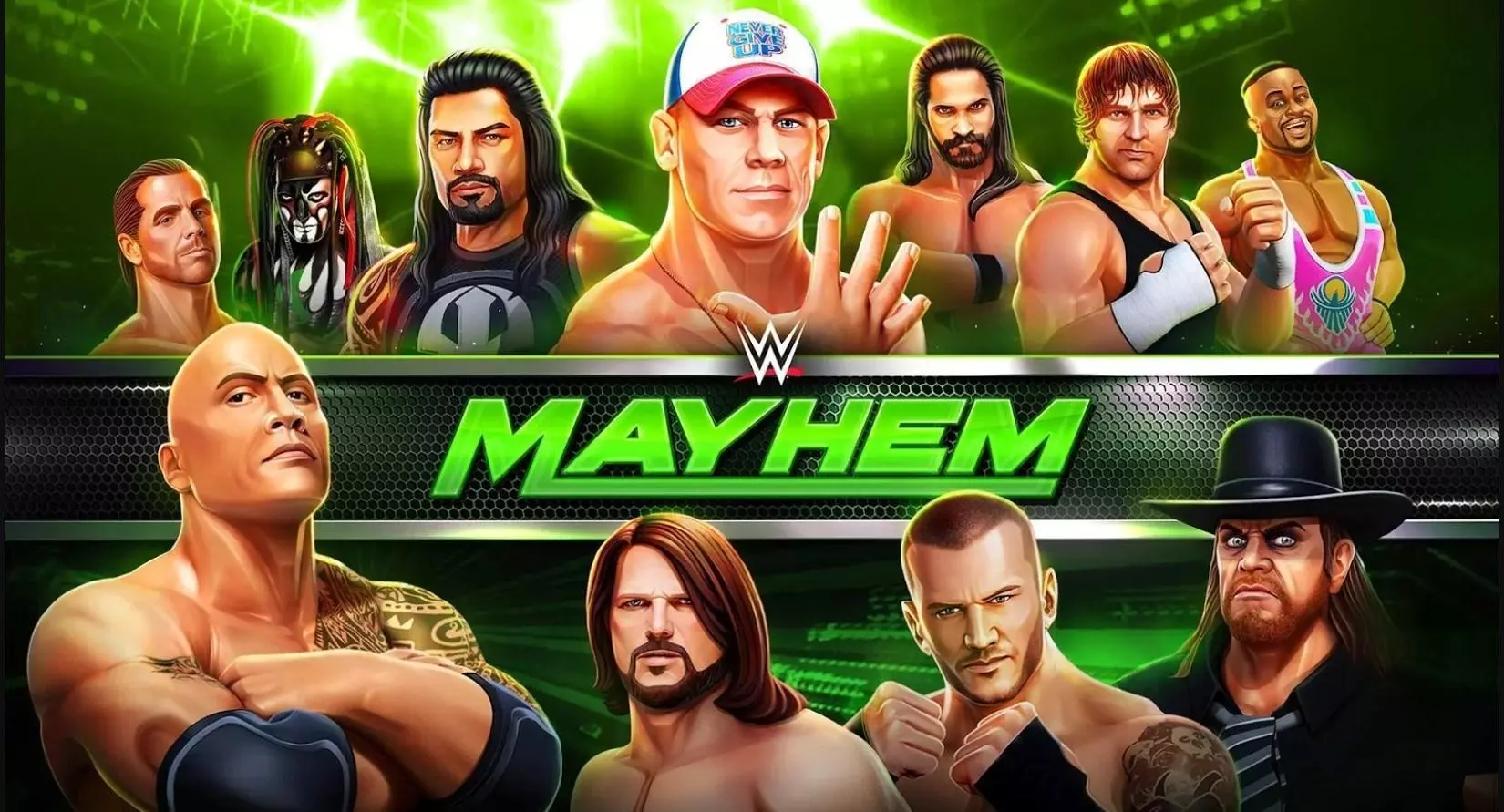 The new WWE arcade mobile game, WWE Mayhem, is now available for free to download on the App Store for iOS devices, as well as the Google Play Store for Android devices.
This game by Reliance Games is completely free to download and play. However, some game power-ups can be purchased with real money within the game. You can restrict in-app purchases in your store's settings.
WWE MAYHEM LAUNCH TRAILER:
OFFICIAL PRESS RELEASE:
CHICAGO and STAMFORD, Conn. – Dec. 14, 2017 – Reliance Games, a leading global developer and publisher of free-to-play mobile games, has partnered with WWE, a recognized leader in global entertainment, to launch WWE Mayhem, a new, over-the-top, arcade-style action game featuring WWE Superstars and Legends. Available now, WWE Mayhem is free to download on iOS devices via the App Store, as well as Android smartphones and tablets through Google Play.
WWE Mayhem will offer an enhanced gameplay experience, allowing players to unlock unique content when used in conjunction with Mattel's WWE Retro Figures. Players who have the WWE Retro Figures will be able to scan their figure within the game to unlock WWE Superstars.
"With a spectacular roster of some of the best champions to ever enter the ring, WWE Mayhem lets fans decide which WWE Legends and Superstars are truly the greatest of all time," said Amit Khanduja, CEO, Reliance Entertainment – Digital.
"WWE Mayhem captures all the energy, excitement and emotion of WWE's live action in a mobile experience that any fan can enjoy," said Casey Collins, WWE Executive Vice President, Consumer Products. "This new mobile game provides us with another opportunity to engage a global fan base that consumes content across platforms."
Prove your worth in epic matches with fan-favorites like John Cena, Dwayne "The Rock" Johnson, Triple H, "Stone Cold" Steve Austin, Brock Lesnar, Roman Reigns, AJ Styles, Undertaker, Seth Rollins, Goldberg, The New Day, Kalisto and many more. Each star features their own hard-hitting signature moves and game-changing reversals to unleash upon any challengers. There are six distinct classes from which to choose, including Brawler, Wildcard, Technician, Powerhouse, Highflyer or Showman.
WWE Mayhem delivers multiple ways to play: take on friends and rivals from around the world in one-versus-one matches, join weekly events and challenges pulled from real-world WWE shows, and enter tag-team match-ups with other champions to defeat all contenders.