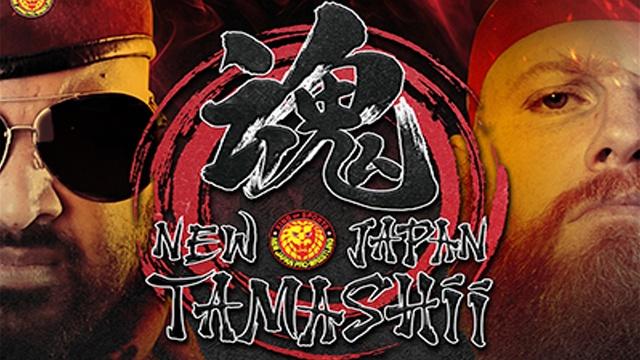 NJPW TAMASHII (III & IV) was a Special Event produced by New Japan Pro Wrestling, which took place from February 3, 2023 to February 4, 2023, at the Selina's Entertainment Center - The Croxton in Sydney, Australia - Melbourne, Australia.
It's the 2° edition of the TAMASHII event series, after NJPW TAMASHII (I & II).
The main event of the show was Robbie Eagles vs. Aaron Solo - Aaron Henare vs. Caveman Ugg.
Below you can find the full match card and results of NJPW TAMASHII (III & IV), and more information about the event.
Event Info
NJPW TAMASHII (III & IV) Results
III - SYDNEY (02/03)
Jessica Troy defeats Charlie Evans
The Velocities (Jude London & Paris De Silva) defeat Nikolai Anton Bell & Jordan Allen Wright
Carter Deams defeats Jake Taylor
Mick Moretti & Adam Hoffman defeat Richard Mulu & Viktor Langras
United Empire (Kyle Fletcher & Aaron Henare) defeat Rogue Army (Bad Luck Fale & Jack Bonza)
Lyrebird Luchi defeats Andrew Villalobos
Ricky South defeats Michael Richards
Robbie Eagles defeats Aaron Solo
IV - MELBOURNE (02/04)
Gore & Jake Andrewartha defeat Nikolai Anton Bell & Alex Shepard
Richard Mulu defeats Jarvis
Rogue Army (Bad Luck Fale & Jack Bonza) defeat Michael Richards & Andrew Villalobos
The Natural Classics (Tome & Stevie Filip) defeat Jake Taylor & Jordan Allen-Wright
Mitch Waterman defeats Lyrebird Luchi via DQ
Aaron Solo defeats Slex
Kyle Fletcher defeats Robbie Eagles
Caveman Ugg defeats Aaron Henare