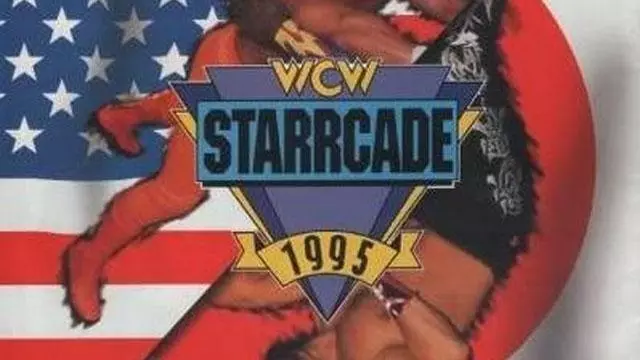 WCW Starrcade 1995 was a Pay Per View event produced by World Championship Wrestling, which took place on December 27, 1995, at the Nashville Municipal Auditorium in Nashville, Tennessee.
It's the 13° edition of the Starrcade event series, after WCW Starrcade 1994.
The event had an attendance of 8,200 fans. The main event of the show was Randy Savage vs. Ric Flair.
Below you can find the full match card and results of WCW Starrcade 1995, and more information about the event.
Event Info
WCW Starrcade 1995 Results
World Cup of Wrestling - Match #1

Jushin Thunder Liger [NJPW] defeats Chris Benoit [WCW] [1-0]

IWGP Junior Heavyweight Championship World Cup of Wrestling - Match #2

Koji Kanemoto (c) [NJPW] defeats Alex Wright [WCW] [2-0] to retain the title

World Cup of Wrestling - Match #3

Lex Luger [WCW] defeats Masahiro Chono [NJPW] [1-2]

World Cup of Wrestling - Match #4

Johnny B. Badd [WCW] defeats Masa Saito [NJPW] via DQ [2-2]

World Cup of Wrestling - Match #5

Shinjiro Otani [NJPW] defeats Eddie Guerrero [WCW] [3-2]

World Cup of Wrestling - Match #6

Randy Savage [WCW] defeats Tenzan [NJPW] [3-3]

World Cup of Wrestling - Match #7

Sting [WCW] defeats Kensuke Sasaki [NJPW] [4-3]

#1 Contender (WCW World Heavyweight Championship) Triangle Match

Ric Flair defeats Lex Luger and Sting via Count-out

WCW World Heavyweight Championship

Ric Flair defeats Randy Savage (c) to win the title