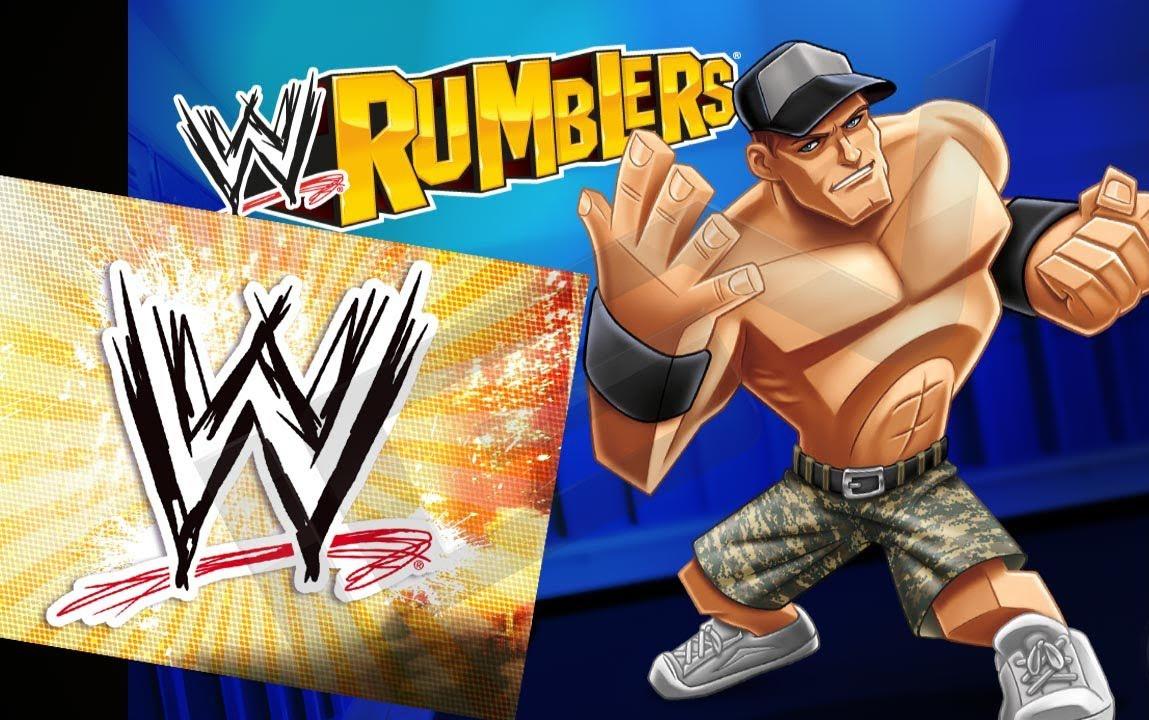 Game Series

WWE Games

Release Date

July 5, 2012

Platforms

iOS (iPhone/iPad)

Publisher

Mattel

Developer

Big Bit
Developed by Bigbit and published by Mattel.
Features
Toy meets tablet with the Apptivity WWE Rumblers game! Simply fire up the app and place the base of your Apptivity WWE Rumblers figure on your iPad screen. Special contact points on the bottom of each base allow the app to identify your figure and enable his signature moves. When you play Apptivity WWE Rumblers, you'll be facing off against some of the most famous faces in the WWE. Find out if you have what it takes to go toe-to-toe with superstars like John Cena, The Rock, Big Show and Kane! Climb into the ring for HOURS of NON-STOP ACTION as you drop, chop and body slam your way to a championship belt! Score achievements, level up your superstars and master your moves as you battle to become king of the ring!
*TWO WAYS TO PLAY!*
Use your Apptivity WWE Rumblers figure to battle your way through Training, Exhibition and Career modes. Don't have an Apptivity WWE Rumblers figure? You can still use finger-play for instant access to Training and Exhibition modes. Just remember, only by playing with Apptivity WWE Rumblers figures will you be able to compete for the WWE Championship!
*PLAY WITH YOUR TOY IN A DIGITAL WORLD!*
Make explosive entrances to your superstars theme music. Launch from the ropes and leap from turnbuckles. Unleash your superstars SIGNATURE MOVES. Collect FOREIGN OBJECTS to do more damage. Battle in TLC MATCHES smash your opponents with tables, ladders and chairs. Win the Intercontinental and WWE Championship belts in Career Mode. Upgrade your superstars abilities every time he wins. Earn tons of Game Center achievements.

*** IMPORTANT***A Game Center account and iOS 4.3 or newer are required to collect achievements. Collect all the Apptivity WWE Rumblers superstars: John Cena, Sin Cara, Mark Henry, Randy Orton, Sheamus, Rey Mysterio and CM Punk.
Compatible Devices: All versions of iPad, iPad 2, and the new iPad.
Roster
Big Show
Brock Lesnar
Brodus Clay
Chris Jericho
CM Punk
Daniel Bryan
Dolph Ziggler
John Cena
Kane
Mark Henry
The Miz
Randy Orton
Rey Mysterio
The Rock
R-Truth
Santino Marella
Sheamus
Sin Cara
Triple H
Wade Barrett
Zack Ryder