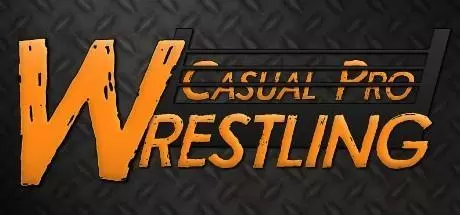 With the disappointment of WWE 2K20 now being a few years past the wrestling video game community, a sprung of new games will be entering the market in the upcoming year to spruce up a genre that needs new options more than ever. Upcoming video game indie title, Casual Pro Wrestling, run and operated by one man on Steam, Patrick Dinklage, will look to return the industry's gaming scene to its roots, with shades of the 3D pro wrestling games of the late 1990s and early 2000s to boot.
Casual Pro Wrestling's Gameplay: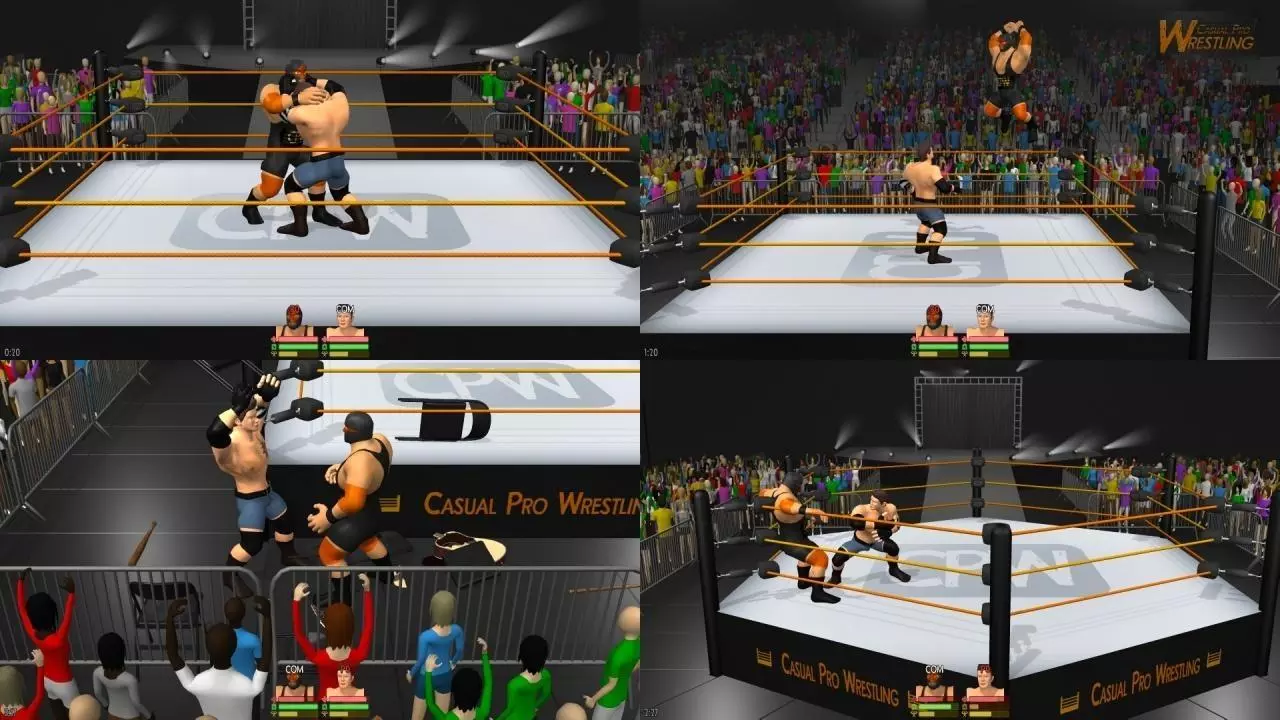 Hosting traditional match types such as single exhibition, battle royales, submission contests, and multi-man bouts, one of Casual Pro Wrestling's signature features lies in its ragdoll physics, a mashup of game styles from titles such as WWE Raw 2, WWF No Mercy, and even sandbox games like GMod.
From early trailers on the games YouTube channel, the ability to enter the crowd, jump off the main stage of the arena, smash your opponents through tables, and even use weapons as wacky as a Christmas tree, all of which will be available in the game. Turning the ring into a warzone with as many wrestlers as you want can be possible, promising a diverse array in match creation that'll give you the chance to stomp a mudhole to whoever comes your way.
Character Creation: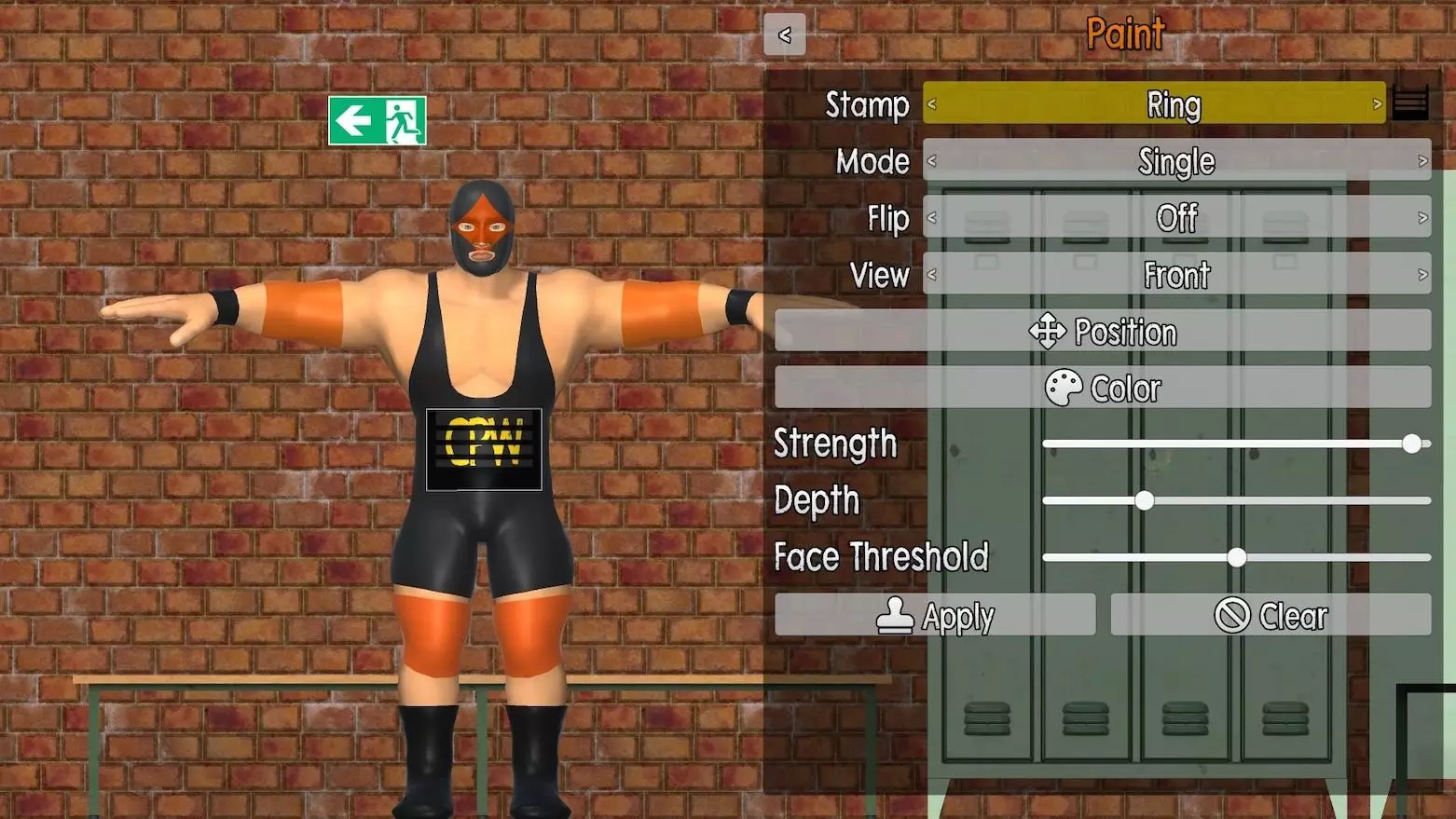 Character creation is set to also be another key aspect of the game's release, with the opportunity to shape every part of their body, and use textures, as well as paint, features to expand your options. If Bruno Sammartino and the Hurricane is your dream matchup in the ring, nothing shall stop you from making the dream authentic! The number of CAW slots to be available is currently unknown, though, with the game's minimalistic design, a sizable amount would surely be welcome.
Casual Pro Wrestling Early Access Beta:
With Early Access currently underway, a lot of core wrestling game mechanics will be available, such as match setups, striking, grappling, weaponry, and Create-a-Wrestler. Co-op and online multiplayer will also be ready for action by then.
New moves are what the game is currently lacking, according to Dinklage, with standard ones such as a power slam, suplex, and powerbomb being present in the trailers. Dinklage has also promised an issue tracker, to report any bugs and feedback to be given straight to him from beta experience.
What's to come in Casual Pro Wrestling?
While it'll take some time until the Casual Pro Wrestling is made available publicly, in December 2022 that is, the chance to fine-tune and give time for the product to release will very likely be a benefit in the end. Because of the disastrous launch of 2K20, and the secretive way in which most big gaming companies operate, the chance to talk directly with Dinklage on issues and ideas will make the game's release all the more gratifying.
The upcoming year will be very exciting as more news about Casual Pro Wrestling comes out, such as an influx of new moves, base roster additions, match types, and modes. With the game set for release sometime in 2023, more info will be coming out in the months to follow.
Check out the game on Steam to learn about updates from the developer himself, and to keep an eye out for trailers/new gameplay footage: