WWE Immortals for iOS and Android devices will now offer two new characters – Seth Rollins and Batista – along with new In-Game Bonus Events and an updated Multiplayer Rewards system. There is also a new version of Brock Lesnar (Conqueror) that will be featured in the game. New challenges are set to be coming soon.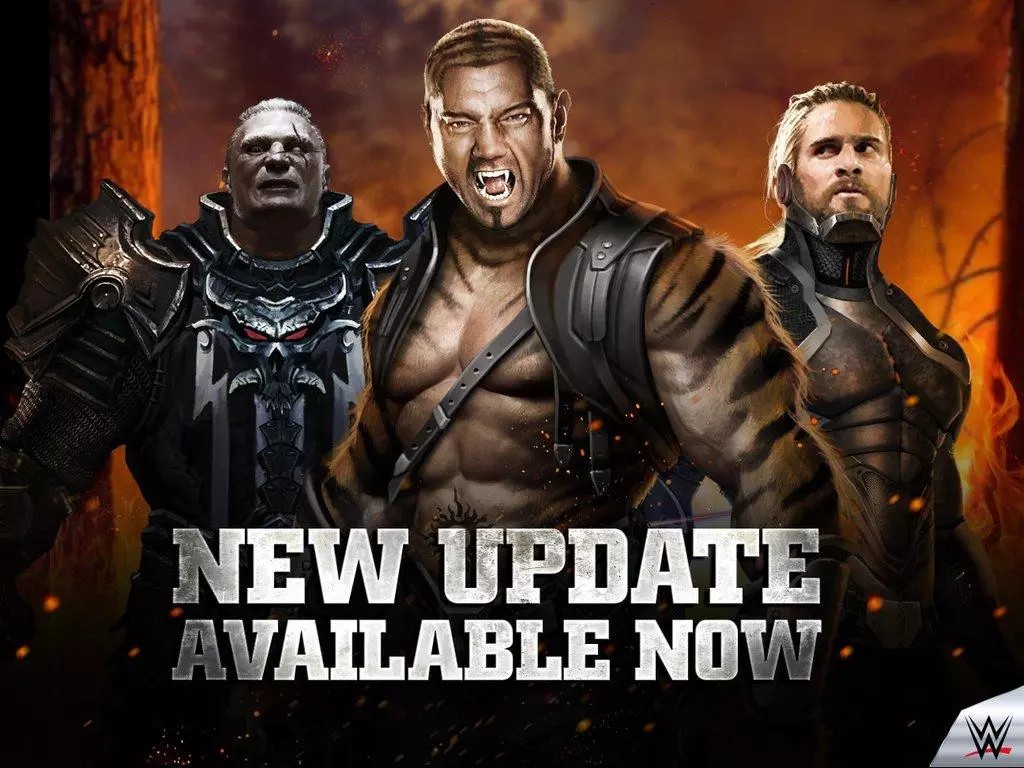 WWE Immortals has doubled its roster since the game's launch in January 2015 with 50 WWE Superstars and Divas, including the debut appearance of current WWE World Heavyweight Champion Seth Rollins and WWE Superstar Batista (with two playable versions for each). New booster packs have also been added, giving fans the opportunity for a quick boost with Silver and Gold level Starter Packs, or a sneak preview of future updates with one of the Early Access Packs.
In advance of SummerSlam airing this Sunday at 7pm ET on WWE Network, the game's Multiplayer Rewards system has been updated to provide players with new, exclusive rewards for competing online, such as DX Legendary Gear and exclusive characters like Voodoo Bray Wyatt.
WWE Immortals is a free-to-play mobile game that combines intense fighting action with collectible card strategy. The game takes place in an alternate universe where fan's favorite WWE Superstars exist as hyperbolic versions of themselves, with supernatural powers and even more over-the-top moves.
The August updates for WWE Immortals are available now on iOS and Android devices.