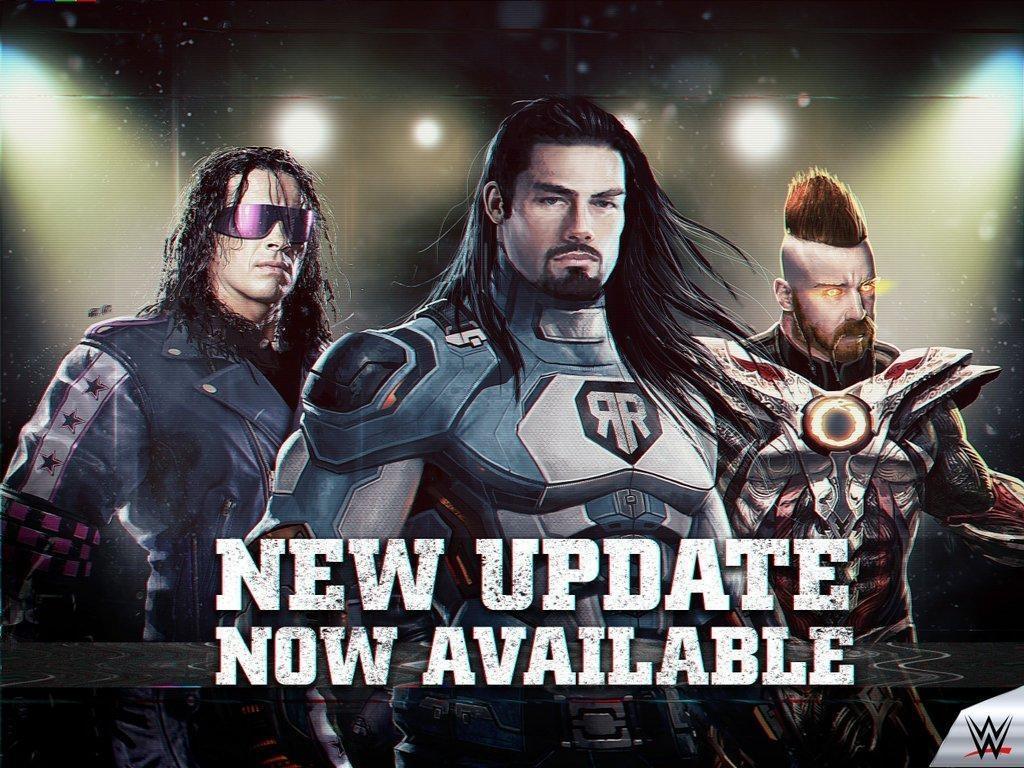 Warner Bros. Interactive Entertainment and WWE announced that beginning today, WWE Immortals for iPhone, iPad, iPod Touch and Android devices will now offer new characters, including WWE Legend Bret Hart, making his debut in the game, and new versions of WWE Superstars Roman Reigns and Sheamus. In celebration of the game's one year anniversary, all players will receive WWE Immortals' first Universal Support Card, allowing them to power up all of their characters. Players will also receive 35k Immortal Credits.
In addition, the latest update includes brand new Challenge Mode Triple H's Ultimate Immortals Challenge, which gives players the opportunity to earn some of the game's most rare and powerful characters. Also included in the update are a variety of new multiplayer content, such as the Fastlane multiplayer tournament for February's WWE Fastlane Pay-per-view event, and new booster packs that give fans the opportunity to quickly power up their roster with their favourite WWE Superstars and Divas.
WWE Immortals continues to add new playable characters to its existing roster with the monthly unveiling of additional WWE Superstars. The game has more than doubled its roster since its launch in January 2015, and currently offers more than 60 WWE Superstars, Divas and Legends.
New Superstars
Sharpshooter Bret Hart (Gold)
Evolved Roman Reigns (Gold)
Evolved Sheamus (Gold)
New Booster Packs
Total Divas Silver Pack
95,000 Immortal Credits
Contains three Silver Divas:

Solar Assassin Nikki Bella,
Lunar Guardian Brie Bella
Banshee Knight Paige
World Champion Pack
490,000 Immortal Credits
Contains a random selection of three World Champions, guaranteed to be all Gold Characters!
Fastlane Event
The Fastlane event will be available in WWE Immortals from February 17th – February 24th. Participate in the event to have the chance to earn Fastlane gear!
Fastlane Ticket / Fastlane VIP Pass
100 additional Credits for every KO
[Evolved] 10% of STAMINA cost refund
Fastlane / Ultimate Fastlane
500 additional Credits for every KO
15% of STAMINA cost refund
[Evolved] 10% additional XP
[Evolved] DISABLE enemy Signatures: 10% chance on Signature 1
Bug Fixes
Many bugs have been squashed!
The "4-dot" Leaderboard issue has been resolved - display issues with certain brackets of the leaderboard have been resolved.
Resolved a gear duplication exploit; duplicated gear will no longer have any effect.
Gear Bug – We've fixed a bug where a piece of gear would get stuck on a character.